Awards 2015 Winners
10 June 2015
The winners of the Guild of Food Writers 2015 Awards, sponsored by Scotch Beef PGI, were announced on Tuesday 9 June at a reception held in Opera Holland Park.
The Awards, judged by Guild members, celebrate excellence in the field of food writing and broadcasting.
The Awards ceremony was compered by Bill Buckley and the awards were presented by the Guild's President Xanthe Clay.
The top accolade, the Lifetime Achievement Award, went to Rick Stein OBE.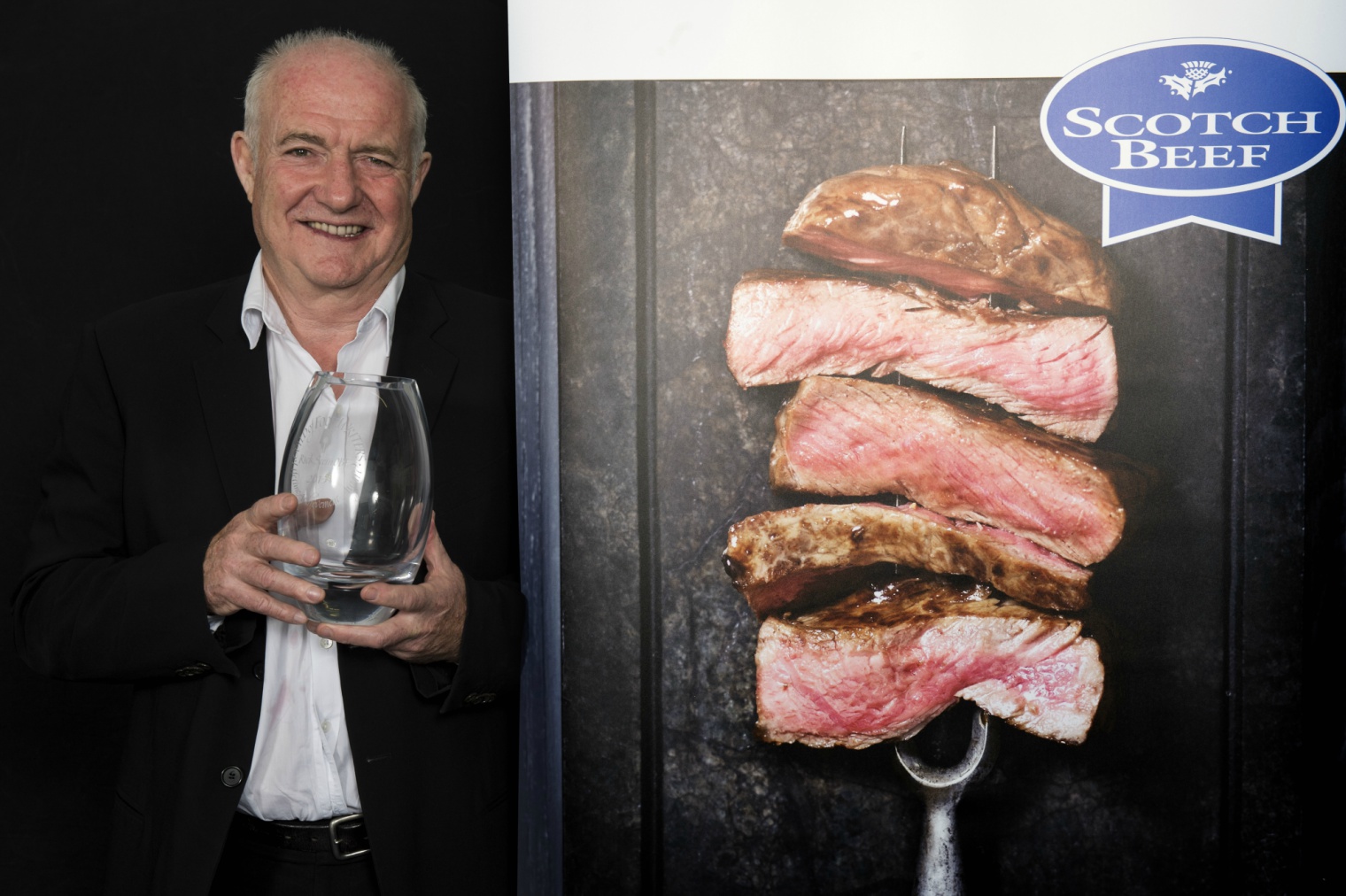 Rick Stein OBE
Full details of the winners and sponsors are set out below.
2015 Awards Winners
Restaurant Reviewer of the Year Award
(Sponsored by Thompson's Family Teas)
Marina O'Loughlin for work published in The Guardian's Weekend magazine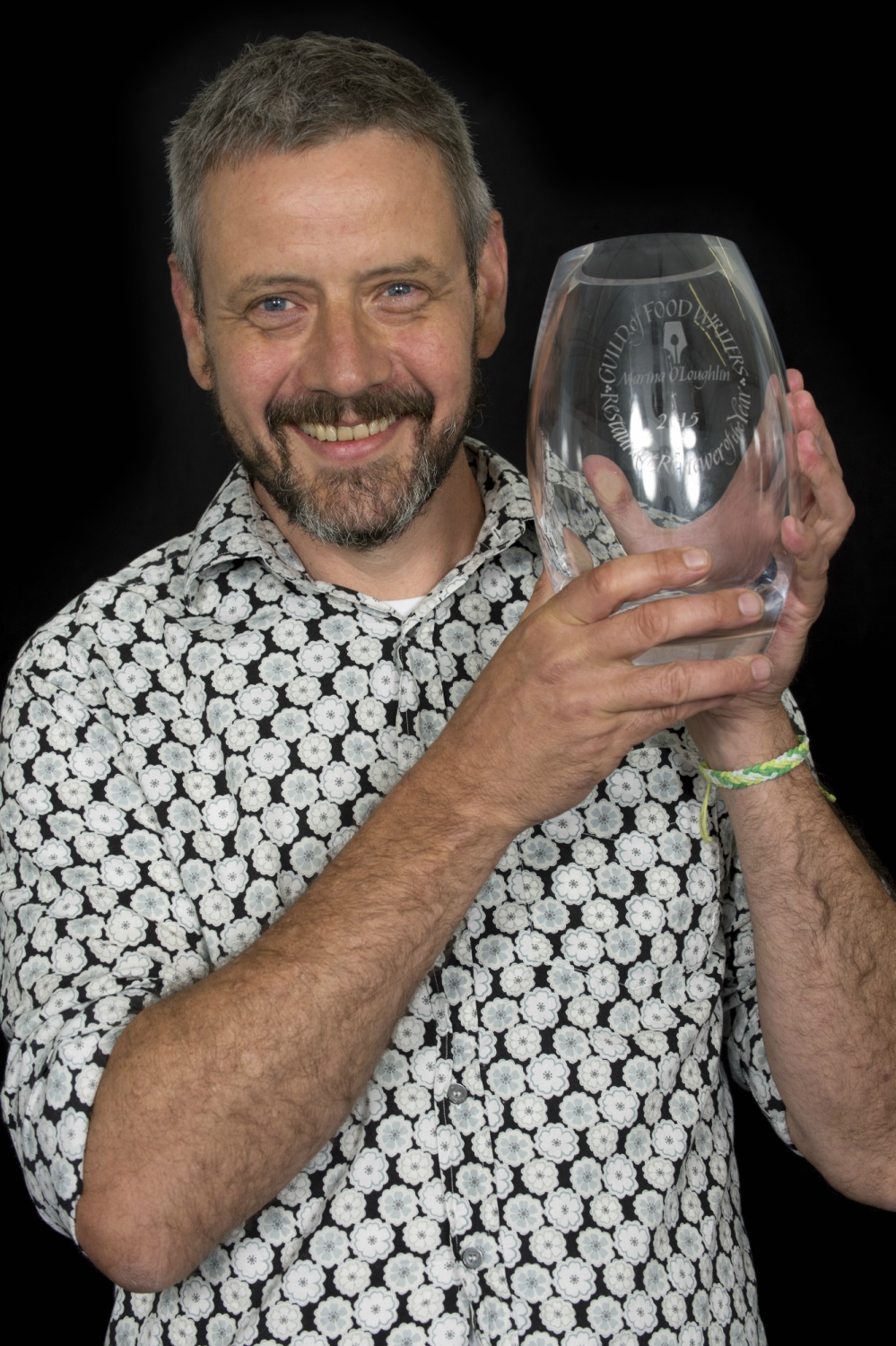 Bob Granleese accepting the award on behalf of Marina O'Loughlin
Food Journalist of the Year Award
(Sponsored by SuperFast Thermapen®)
Tim Hayward for work published in FT Weekend magazine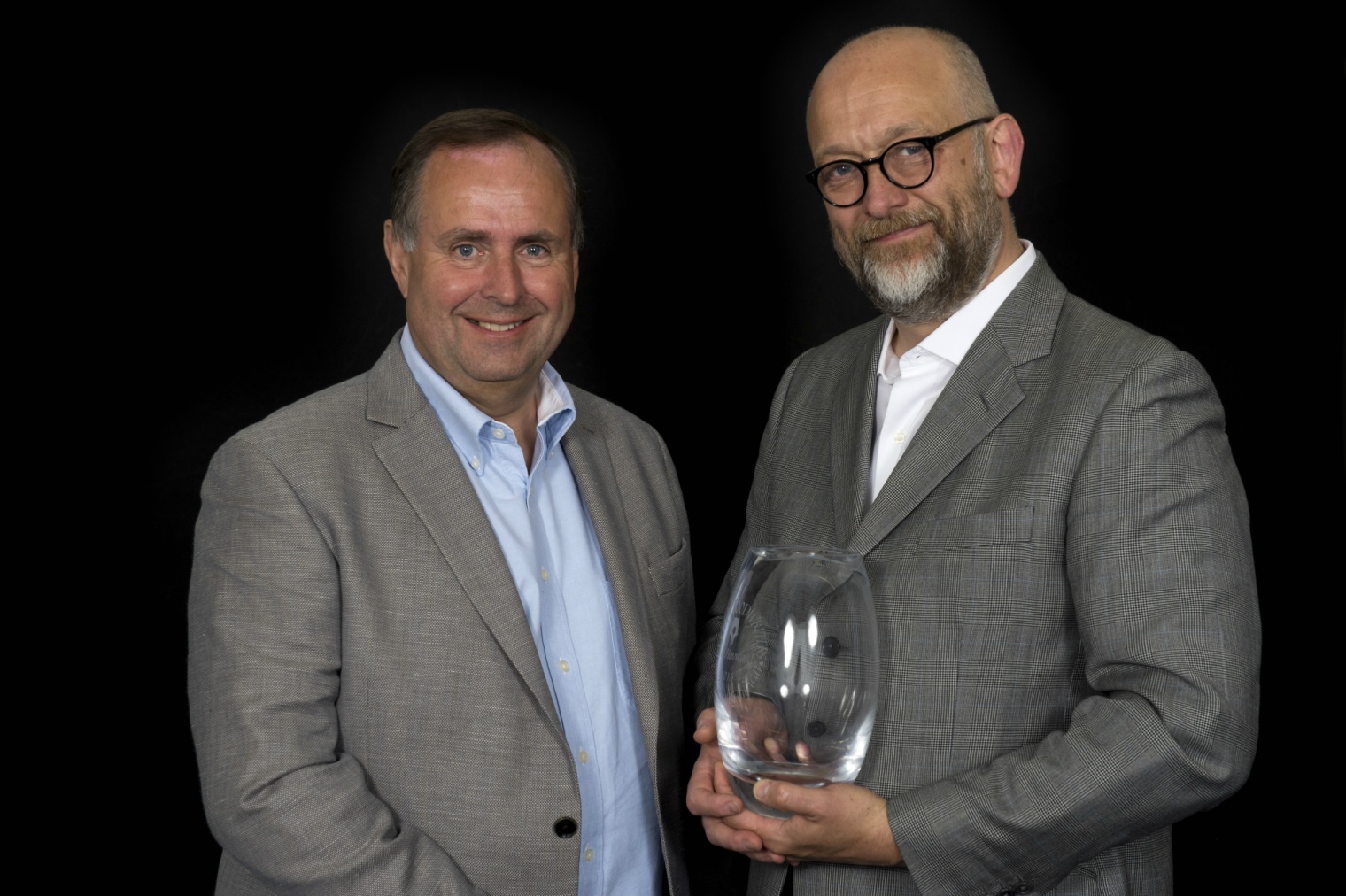 From left to right: Peter Webb from ETI Ltd (SuperFast Thermapen®) and Tim Hayward
Evelyn Rose Award for Cookery Journalist of the Year
(Sponsored by Gold Top)
Diana Henry for work published in The Sunday Telegraph's Stella magazine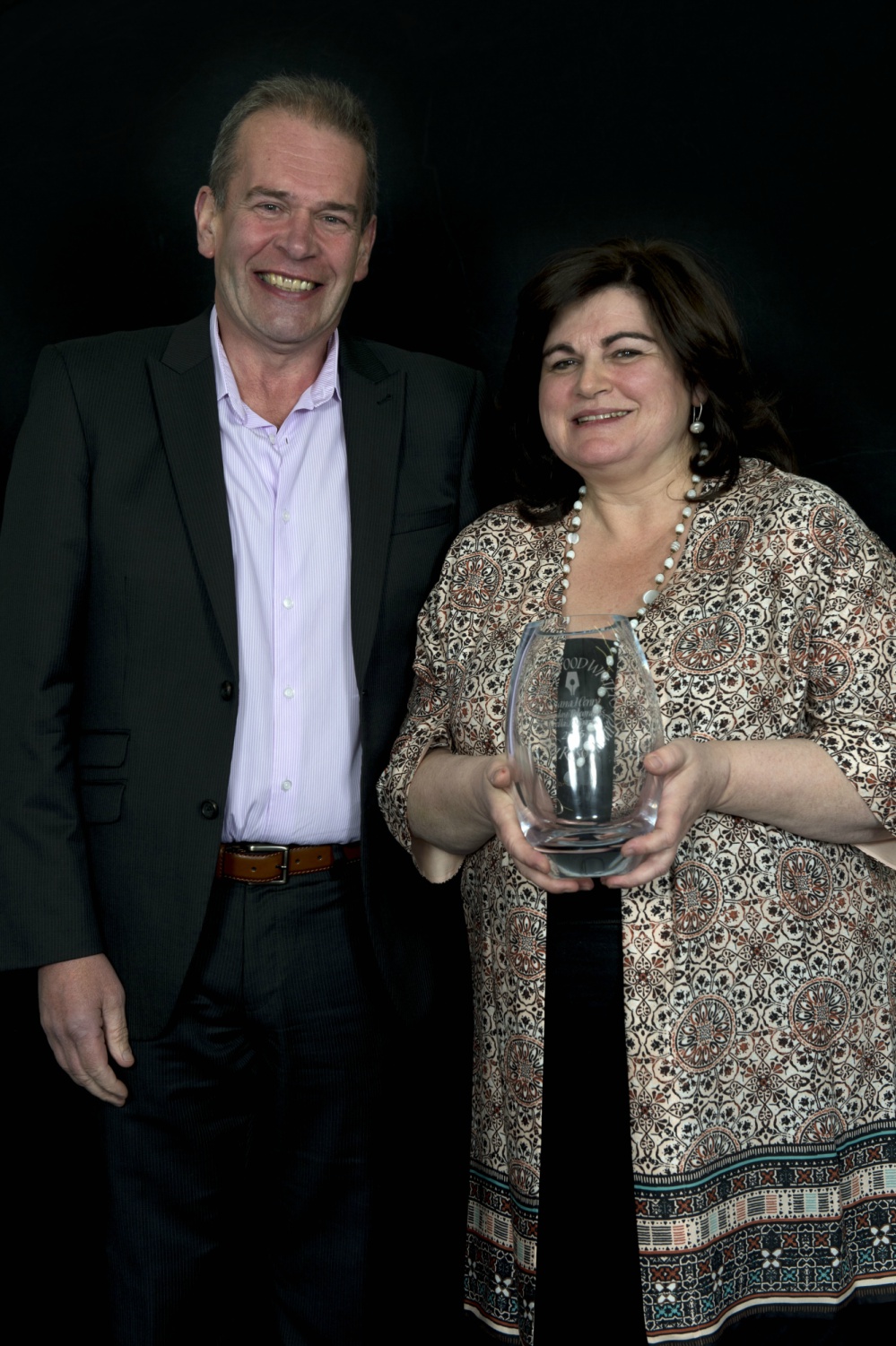 Michael Jones from Quality Milk Producers (Gold Top) and Diana Henry
Food Blog of the Year Award
(Sponsored by Encona)
couscousbangbang.blogspot.co.uk by Thom Archer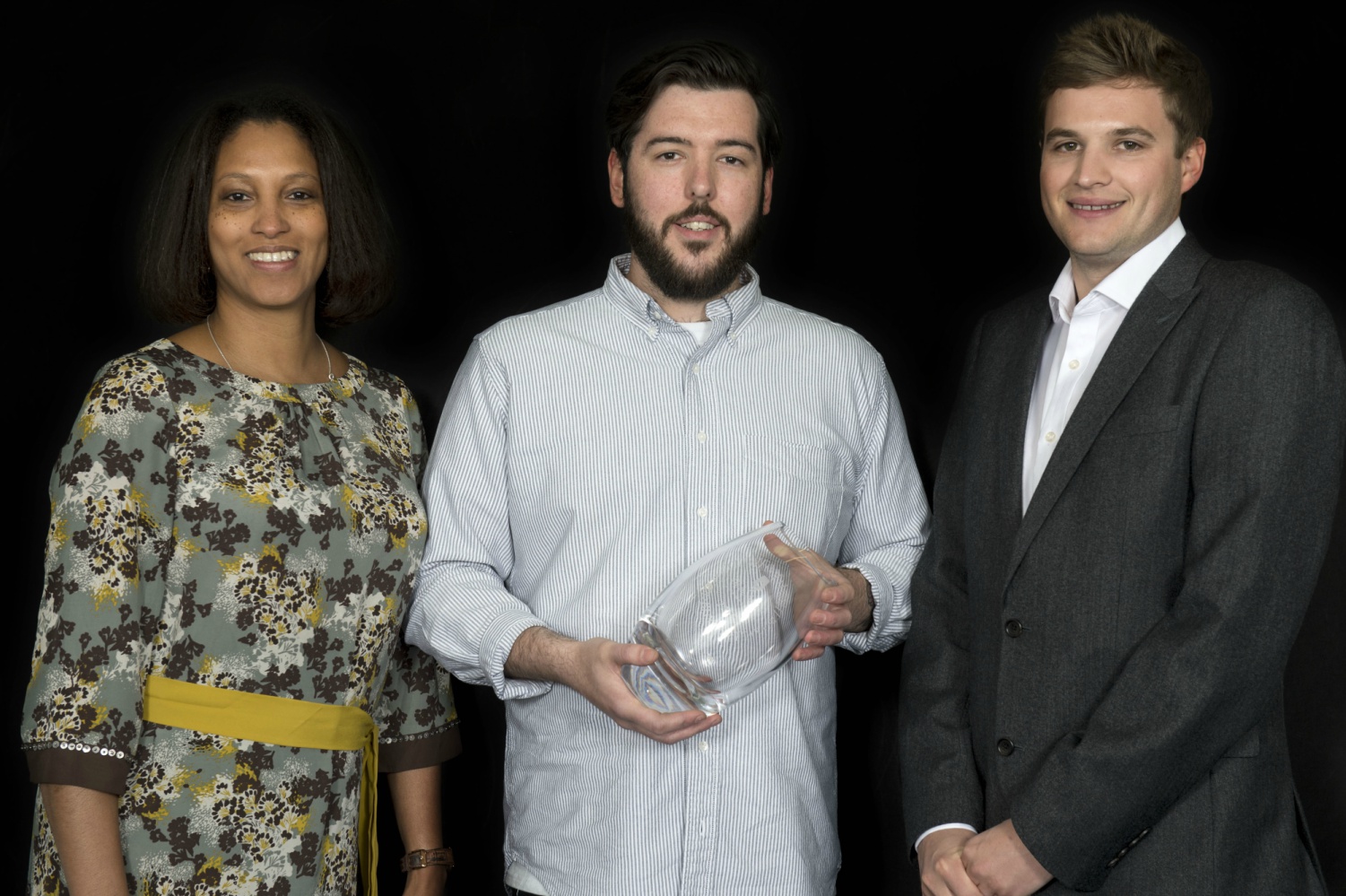 From left to right: Nyree Chambers from Grace Foods UK Ltd (Encona), Thom Archer and Sam Bidgood from Grace Foods UK Ltd (Encona)
Food Broadcast of the Year Award
The Food Programme: Food is MAD presented and produced by Dan Saladino (BBC Radio 4)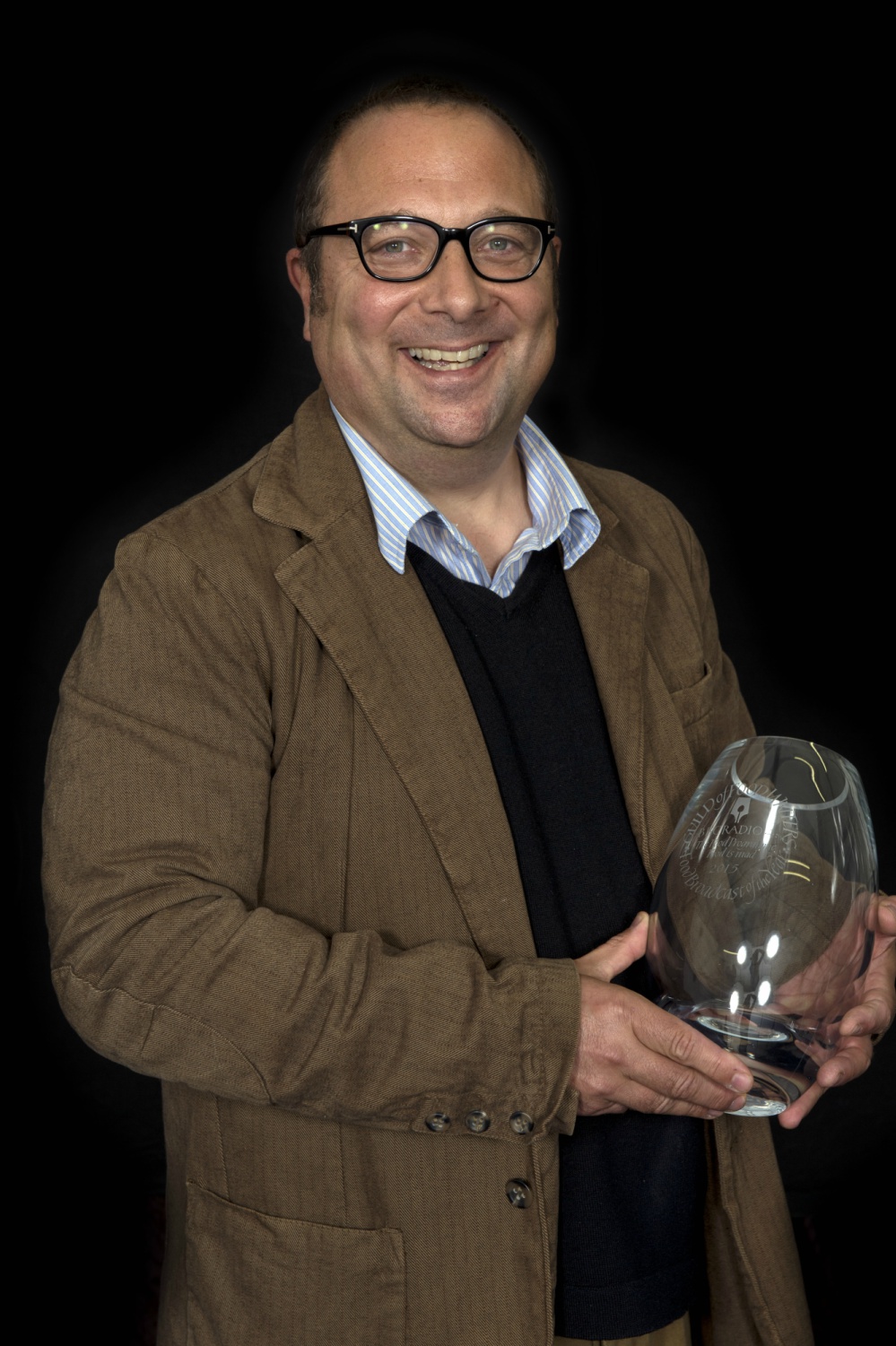 Dan Saladino
Miriam Polunin Award for Work on Healthy Eating
The Medicinal Chef: Healthy Every Day by Dale Pinnock (Quadrille Publishing)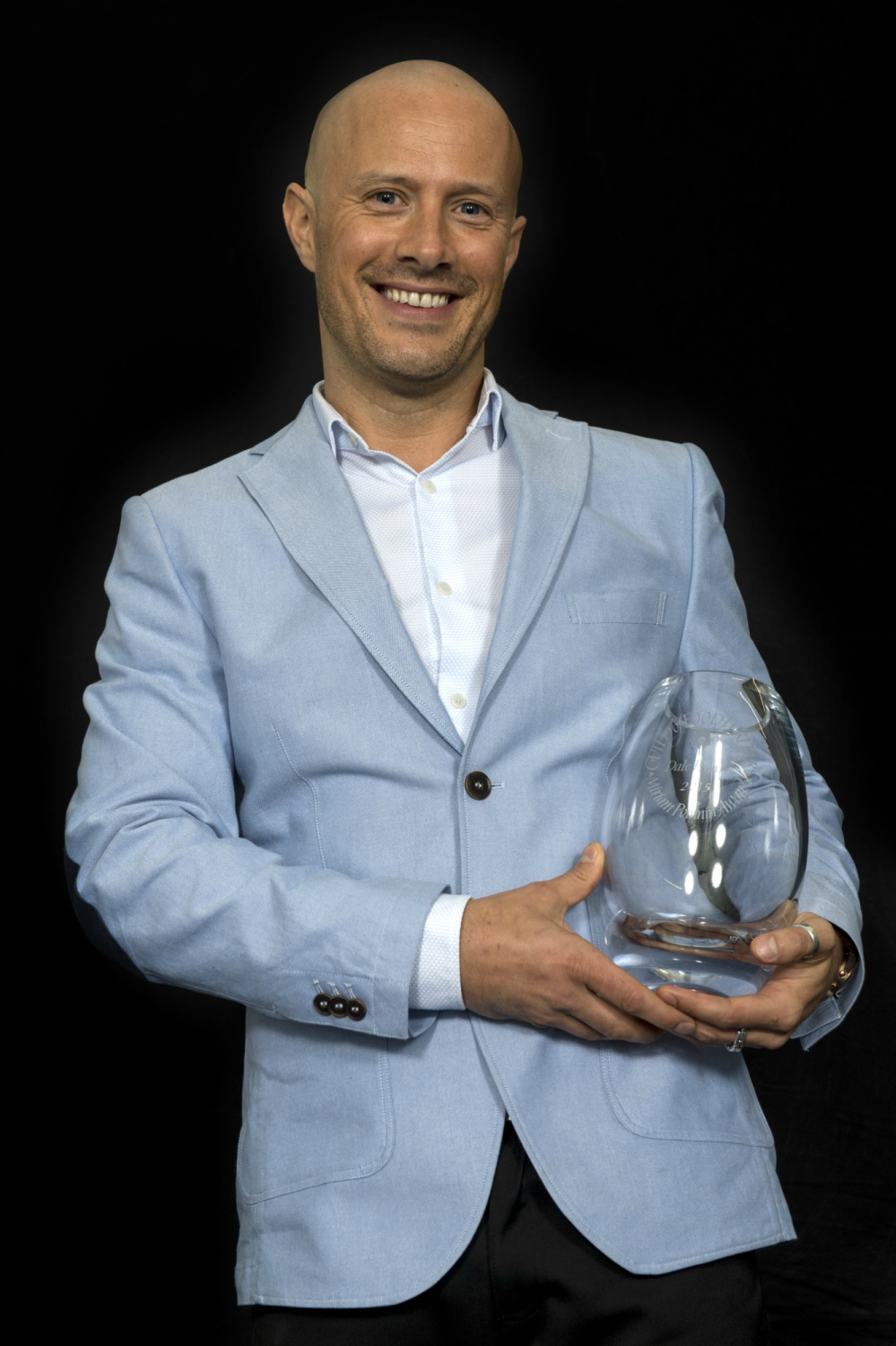 Dale Pinnock
Michael Smith Award for Work on British Food
(Sponsored by Aspall)
The Shed: The Cookbook by Richard, Oliver and Gregory Gladwin (Kyle Books)
From left to right Oliver Gladwin, Henry Chevallier Guild from Aspall and Richard Gladwin
Kate Whiteman Award for Work on Food and Travel
(Sponsored by Tebay Services and Gloucester Services)
Kevin Gould for work published in Jamie magazine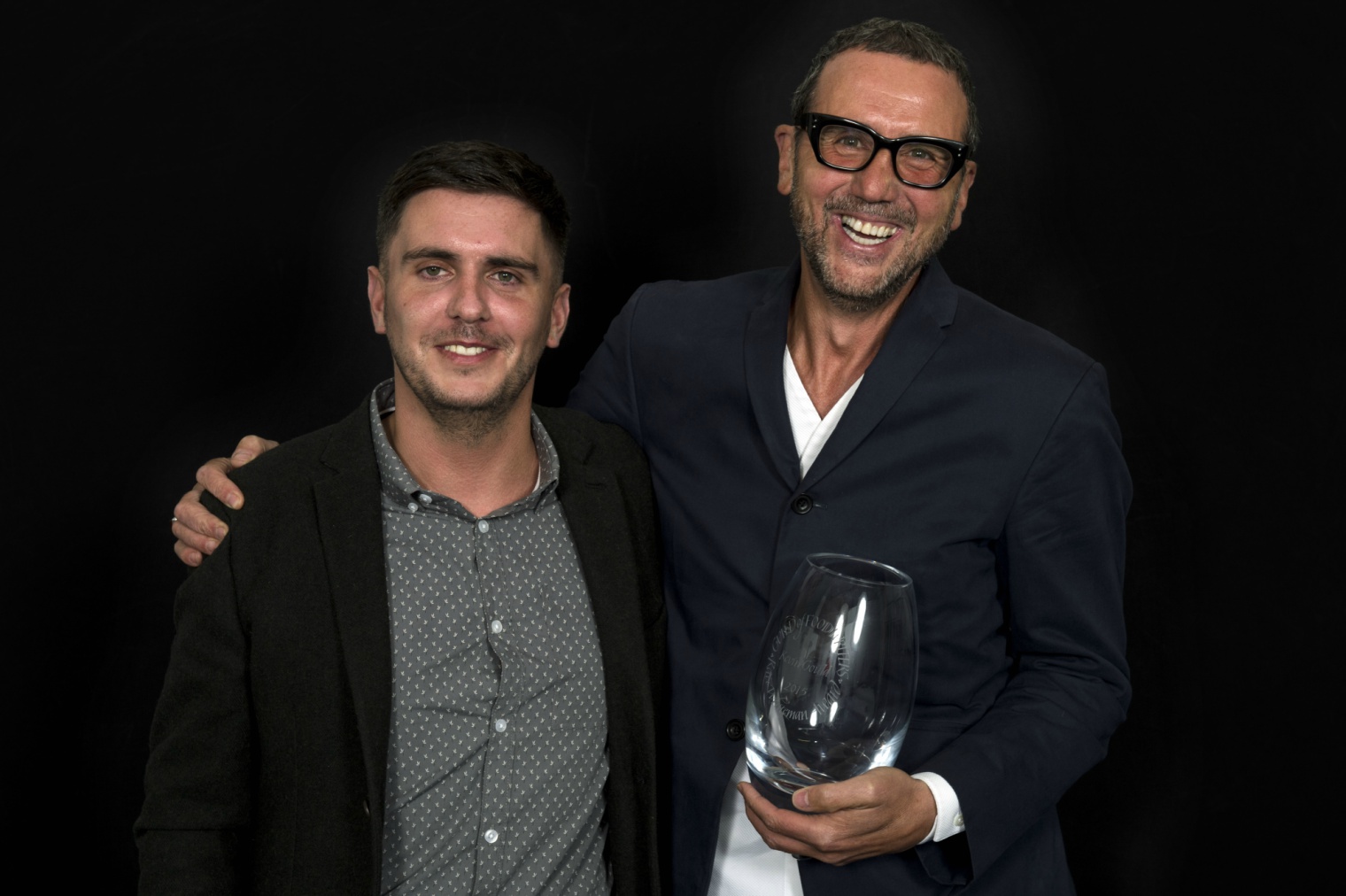 From left to right: Danny Martin from the Westmorland Family businesses (Tebay Services and Gloucester Services) and Kevin Gould
Derek Cooper Award for Campaigning and Investigative Food Writing
Felicity Lawrence, Andrew Wasley and Radu Ciorniciuc for work published in The Guardian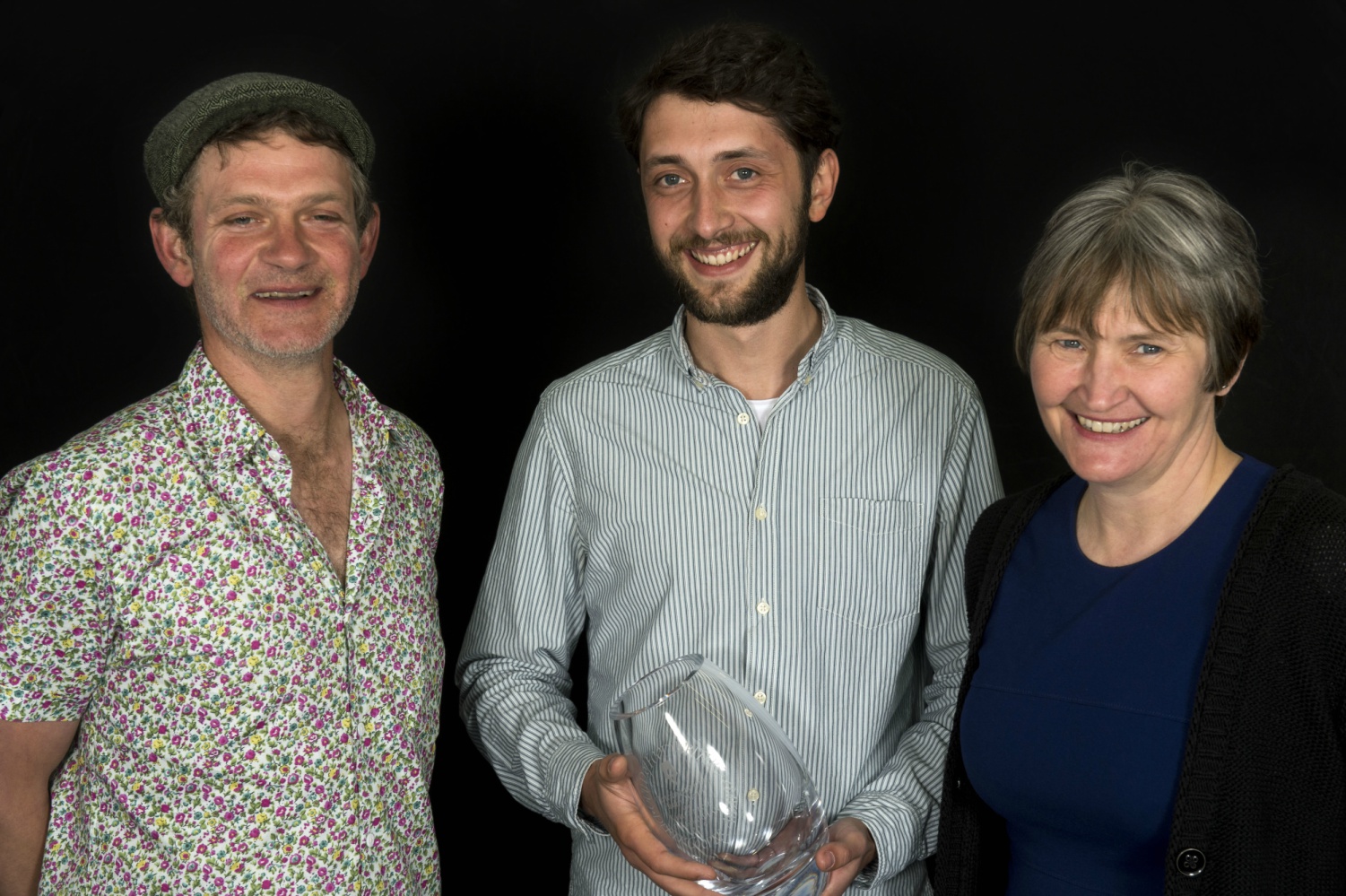 From left to right: Andrew Wasley, Radu Ciorniciuc and Felicity Lawrence
Food Magazine or Section of the Year Award
(Sponsored by Tenderstem®)
FT Weekend magazine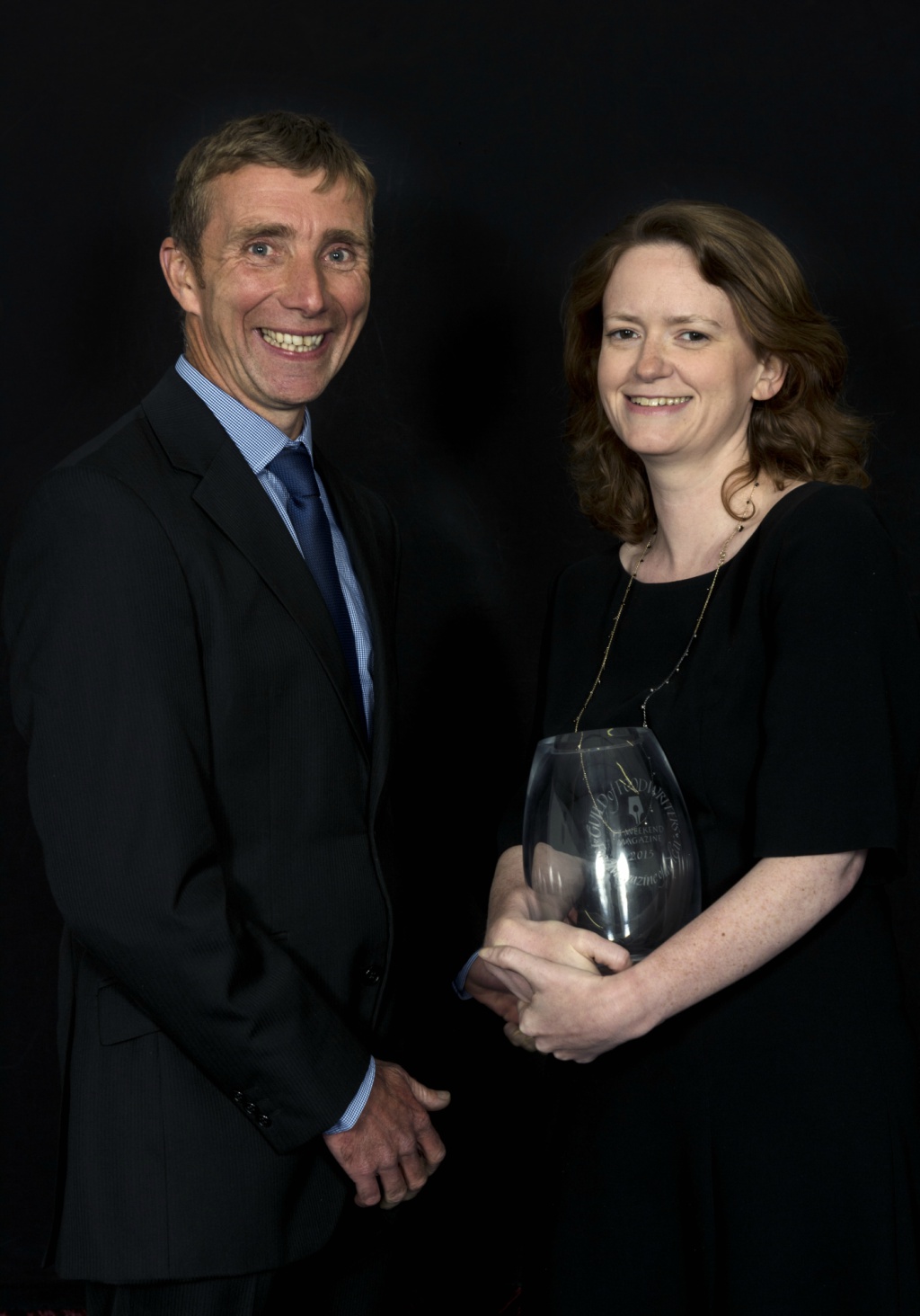 Stuart Cox from Sakata UK Ltd (Tenderstem®) and Natalie Whittle (Associate Editor FT Weekend Magazine)
Jeremy Round Award for Best First Book
Honey & Co.: Food from the Middle East by Sarit Packer and Itamar Srulovich (Saltyard Books)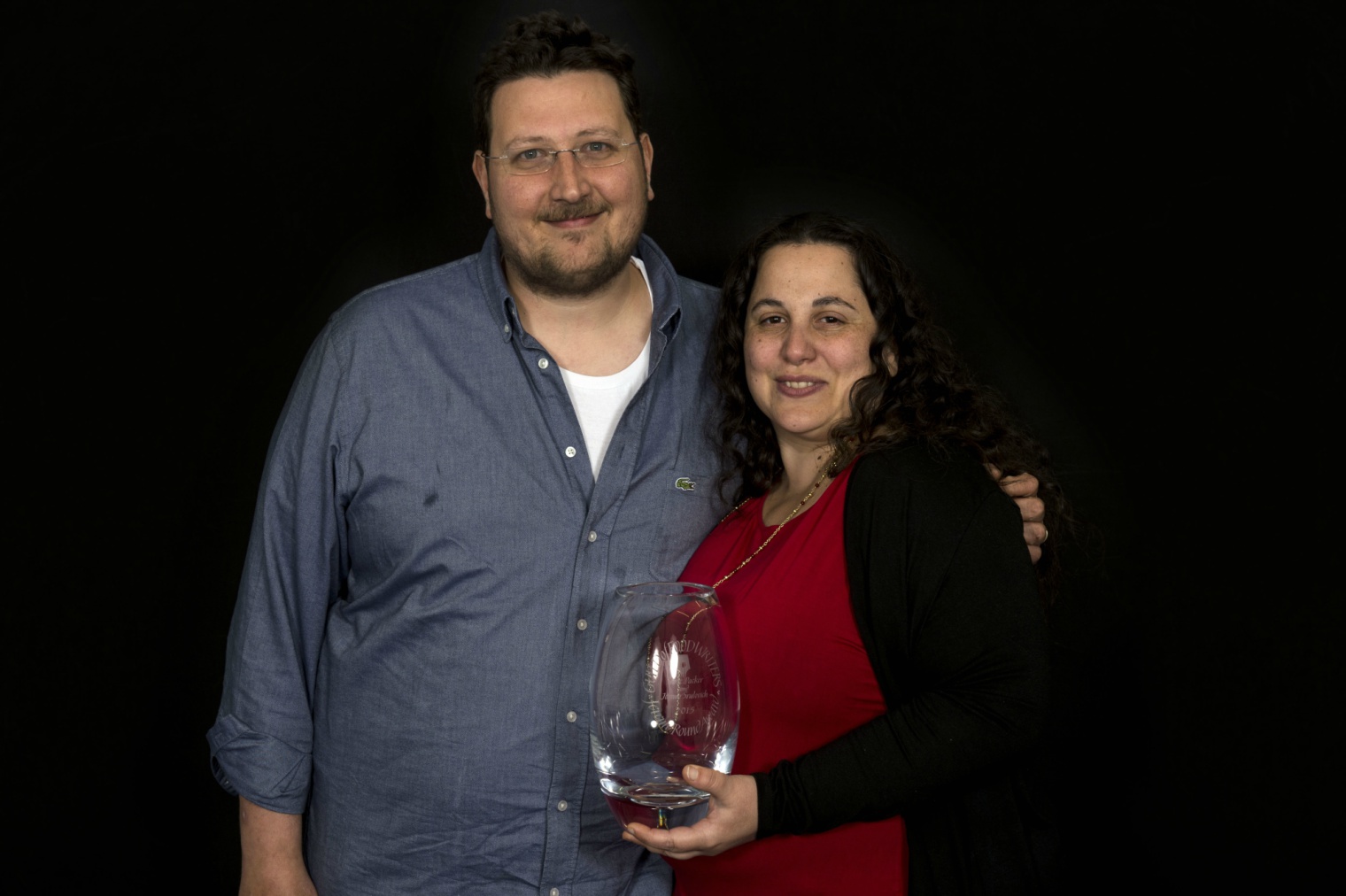 Itamar Srulovich and Sarit Packer
Food Book of the Year Award
The Land Where Lemons Grow: The Story of Italy and its Citrus Fruit by Helena Attlee (Particular Books)
Helena Attlee
Cookery Book of the Year Award
(Sponsored by Hillfarm Oils)
A Change of Appetite by Diana Henry (Mitchell Beazley)
Sam Fairs from Hillfarm Oils and Diana Henry
Lifetime Achievement Award
Rick Stein OBE
Sponsors
Scotch Beef PGI
(Main sponsor of the Awards)
Scotch Beef PGI is delighted to be supporting the Guild of Food Writers awards event during 2015, Scotland's Year of Food and Drink.
The year 2015 is also the 25th anniversary of the quality assurance schemes which underpin the iconic Scotch Beef PGI, Scotch Lamb PGI and Specially Selected Pork brands.
Scotch Beef PGI, which has earned a global reputation for taste and quality, is sourced from Scottish farms which must adopt best practice regarding animal welfare and production methods. Farms and processors are independently audited and Scotch Beef PGI is fully traceable back to farms of origin.
Family farming remains at the heart of sheep and cattle production in Scotland and sustains rural communities throughout the country. Livestock production also plays an important part in the biodiversity of upland habitats and the focus is on beef breeds farmed to produce beef, rather than milk.
Scotland's livestock production systems are based on free-ranging animals grazing at low stocking densities. Permanent grass and rough grazing account for almost 71% of Scottish agricultural area – this is largely unsuitable for vegetable or cereal production but ideal for cattle and sheep grazing.
Scotch Beef and Scotch Lamb were also among the first European red meat products to be granted the coveted PGI (Protected Geographical Indication) status in recognition of their quality standards and unique regional taste.
You can find out more about Scotch Beef PGI at www.scotchkitchen.com; on Twitter: @scotchkitchen and @qmscotland; on Facebook: www.facebook.com/scotchkitchen.
Aspall
(Sponsor of the Michael Smith Award for Work on British Food)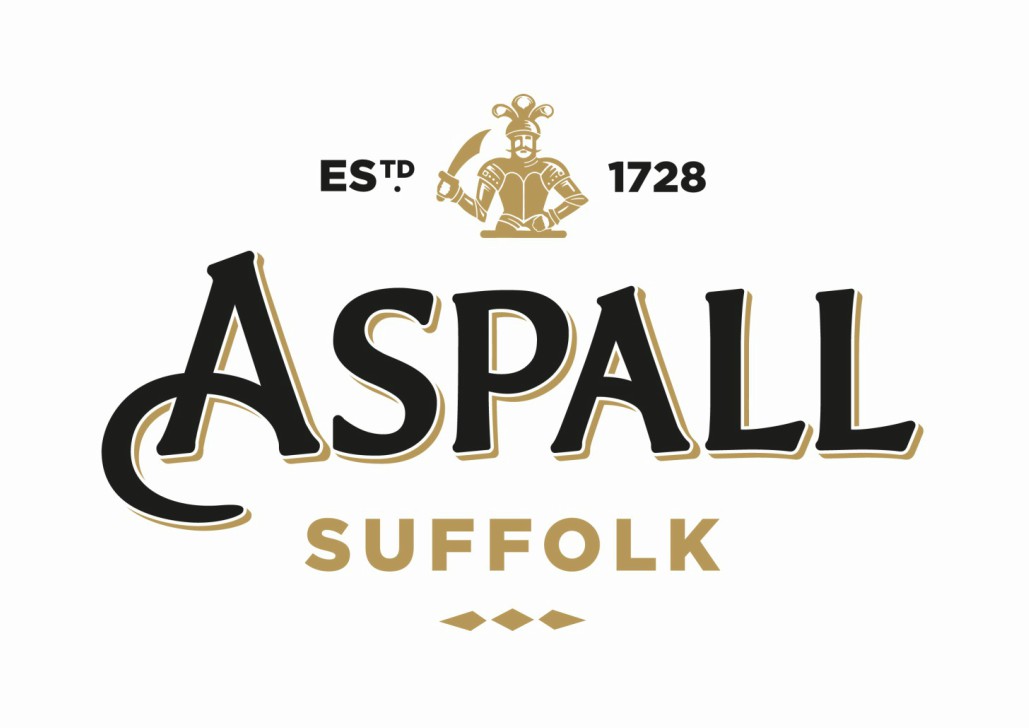 Our family cyder-making business was established in 1728 by Clement Chevallier from Jersey. He planted the orchards at Aspall Hall in Suffolk and imported a granite wheel from the Isles de Chaussée off the Normandy coast to crush the apples.
The Chevallier family still live and work among Clement's orchards and today Aspall is run by the eighth generation of the family, Barry and Henry Chevallier Guild. Aspall is the tenth oldest family businesses in the UK.
Generations of Chevalliers used Clement's method of pressing until 1947, when the last horse pulling the wheel around the trough passed away. Although our production has moved with the times, our cyder is still pressed, fermented and blended and bottled on site in Suffolk to the same exacting standards set by Clement nearly 300 years ago.
Today our very British world-class cyders, cyder vinegars and apple juice enjoy increasingly global acclaim for quality and excellence.
We're delighted to support the Guild of Food Writers Michael Smith Award for Work on British Food.
You can find out more about Aspall at www.aspall.co.uk; on Twitter: @aspall; on Facebook: AspallUK; on Instagram: @aspalluk.


Encona
(Sponsor of the Food Blog of the Year Award)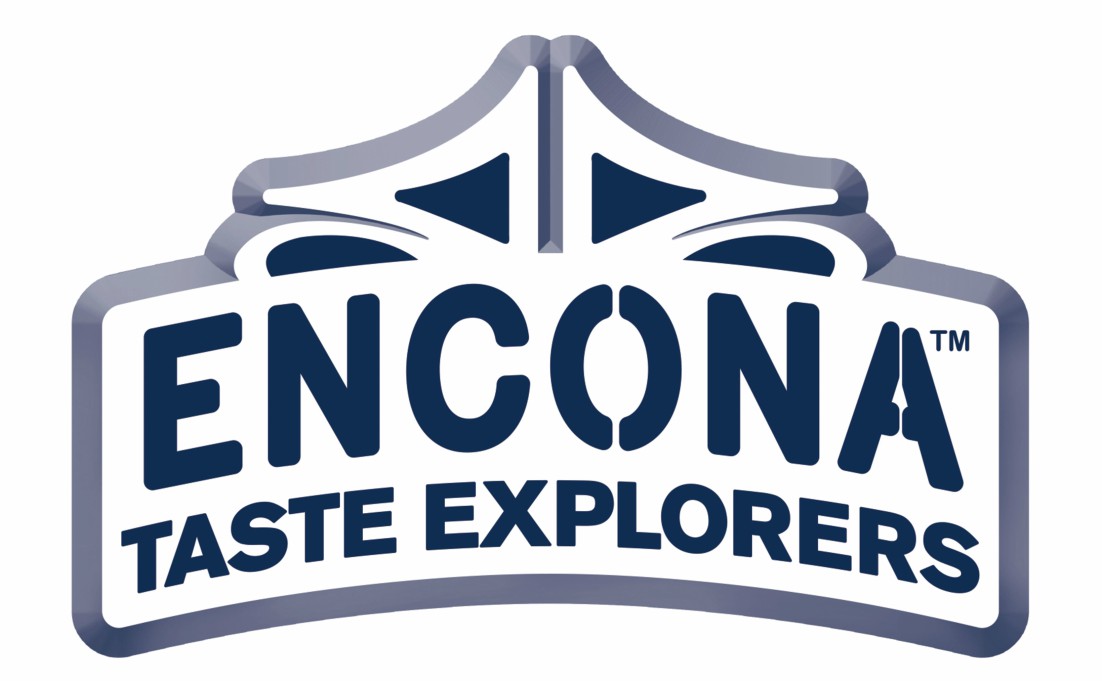 Banish the Bland with the UK's number one hot pepper sauce brand!
Encona, the UK's number one hot pepper sauce range has expanded and now has 19 delicious sauces to enjoy with family and friends. Alongside the Original Hot Pepper Sauce, you can enjoy a variety of authentic flavours from across the globe, which now also includes Peruvian Amarillo and Mexican Smokey Jalapeno Sauce. Ranging from mild to extra hot, there's something for everyone.
Encona Sauces are wonderfully versatile. Great as a dipping sauce, a marinade, a cooking ingredient or as a delicious, everyday table sauce for all your favourite foods! Drizzle on to stir-fries, rice dishes, dips and salad dressings. Brush onto food during grilling or barbecuing, and stir into soups and stews.
Encona has also introduced a spicy and fragrant marinade range consisting of Jamaican Jerk, Korean BBQ and Moroccan Harissa.
Try the flavours and banish the bland!
For more info about the Encona range, visit www.enconasauces.co.uk. Twitter @EnconaOfficial. Facebook: Encona.Sauces.
Gold Top
(Sponsor of the Evelyn Rose Award for Cookery Journalist of the Year)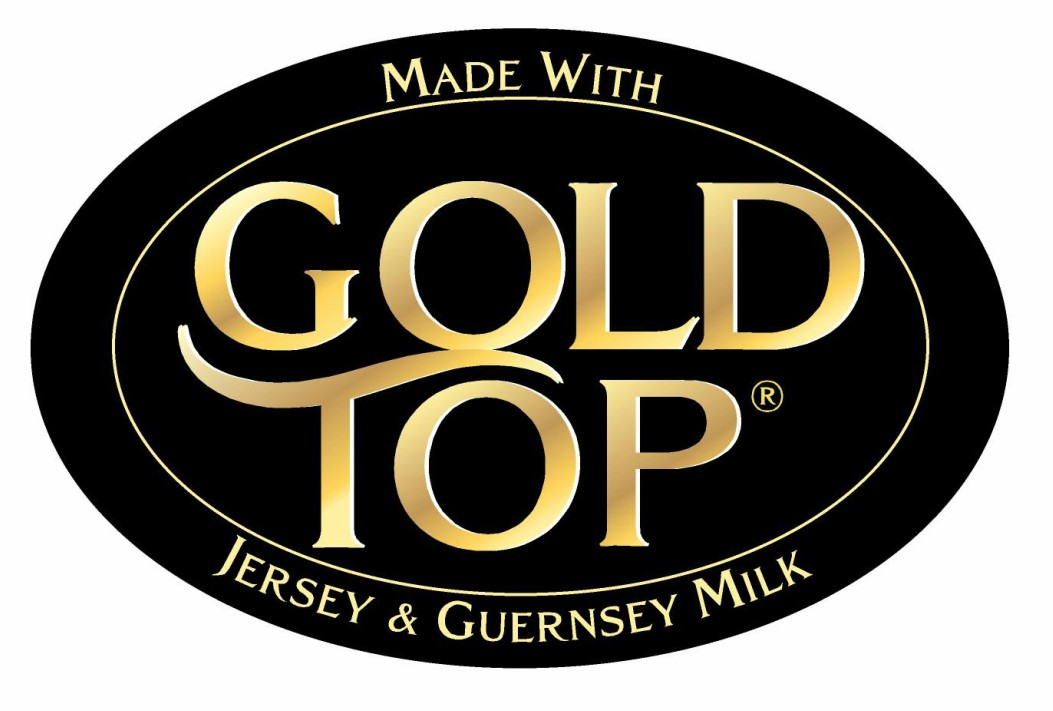 Gold Top with Cream at the Top
Established in Buckinghamshire in 1954, QMP was set up in association with milk producers throughout the country to market and promote their new brand, Gold Top.

The Gold Top selection stands for premium quality and superior taste, it is this quality, alongside our high end service, which makes us stand out from our competitors.

The original Gold Top Milk is made the traditional Guernsey and Jersey way with the cream on the top, and tastes delicious, the luxurious Gold Top Smooth is a variation whereby the indulgent cream is blended evenly throughout the entire bottle. The Gold Top family includes, butter, cream, ice cream amongst others.

QMP are set to make an even greater impact through increased promotion. Sponsoring several shows throughout the year, such as The Dairy Event, Royal Cornwall, The Great Yorkshire Show amongst others and regionalised smaller We are looking into doing food shows over the next 18 months by undertaking joint ventures with Grahams Dairy our current licence holder. We are also sponsoring The Jersey Society World Tour in 2016, which will tour around the UK and Ireland.

www.goldtopmilk.co.uk


Hillfarm Oils
(Sponsor of the Cookery Book of the Year Award)
"Hillfarm produce a delicious premium extra virgin oil made from British rapeseed grown and pressed on their farm in Suffolk.
When Sam and Clare Fairs began to explore the idea of turning the rapeseed they grew on their farm into a premium culinary oil in 2004, they became the first farm in the UK to grow, press and bottle their own cold-press rapeseed oil. In 2014 they celebrated their 10th anniversary and people are now hooked on its nutty flavour, versatility in the kitchen as well as its nutritional benefits.
Fans include Mark Hix, who says 'I'm still a big fan of the Hillfarm as its flavour has an appealing freshness and, of course, that fantastically bright yellow colour, so evocative of the fields of rapeseed flowers that we see in the British countryside each summer.'
As well as the oil Hillfarm produce mayonnaise, garlic mayonnaise and in 2014 launched a hand-wash and hand-cream making the most of rapeseed oil's high Omega 3, 6 and Vitamin E content to soothe and rehydrate your hands.
Sam and Clare Fairs say 'We're delighted to support the Guild of Food Writers Awards for the first time this year and excited to be part of this great celebration of food writing.'
You can find out more about Hillfarm Oils at www.hillfarmoils.com; on Twitter: @hillfarmoils.
SuperFast Thermapen®
(Sponsor of the Food Journalist of the Year Award)

A favourite kitchen essential of many celebrity chefs and professional cooks, the SuperFast Thermapen® is made in Britain by ETI Ltd, the UK's leader in the manufacture and design of electronic thermometers and temperature probes and recipients of the Queen's Award for Enterprise for International Trade in 2012 and 2014.
The Thermapen has an easy to read digital display that gives an accurate temperature reading in just three seconds. Stylish and easy to use and available in a range of stunning colours it is a must-have for all kitchens; whether you are a professional chef, technical baker, or just want to enjoy meat that is both succulent and cooked safely at home.
The Thermapen case is washable and includes `Biomaster' additive that reduces bacterial growth. The ergonomic rubber seal meanwhile minimises the risk of the ingress of water, dust or food.
A Backlit version of the Thermapen is also available with the added benefit of an intelligent low-light sensor that will automatically illuminate the digital display when ambient light is low. Perfect for evening catering events, or where light is poor.
You can find out more about Thermapen at www.thermapen.co.uk; on Twitter: @thermapen_; on Facebook: SuperFast Thermapen Thermometer.


Tebay Services and Gloucester Services
(Sponsor of the Kate Whiteman Award for Work on Food and Travel)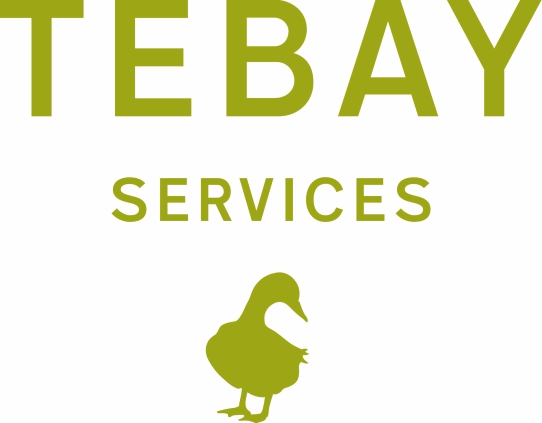 The Westmorland story began in 1972 when the Dunnings, local farmers, set up Tebay Services after the M6 cut through their farm. It was the first family-run motorway service station on the UK road network. Forty years on the business is still family owned, still farming and still with a fierce passion for, and a pride in, the landscape, people, environment and its products. Gloucester Services Northbound opened last spring with the Southbound services due to complete early summer 2015.
In essence, Tebay and Gloucester Services are food businesses, with quality, locally-sourced food at the very heart of the enterprise. Tebay and Gloucester Services are a refreshingly different breed of motorway services – no chains, no franchises, no fast food on the forecourt. Instead, farm shops stocked with locally produced food, a butchery featuring local meat, kitchens (cafés) serving homemade dishes created from locally-sourced produce every day. Gloucester Services works with over 130 local suppliers within 30 miles of the services and 70 producers from across the South West. Tebay works with a similar number of suppliers in addition to using lamb and beef from the Dunning family farm in the fells surrounding the services.
Proper food matters, so we serve it where you least expect it, on the motorway.
You can find out more about Tebay Services at tebayservices.com and Gloucester Services at gloucesterservices.com; on Twitter @tebayservices and @glouc_services.
Tenderstem®
(Sponsor of the Food Magazine or Section of the Year Award)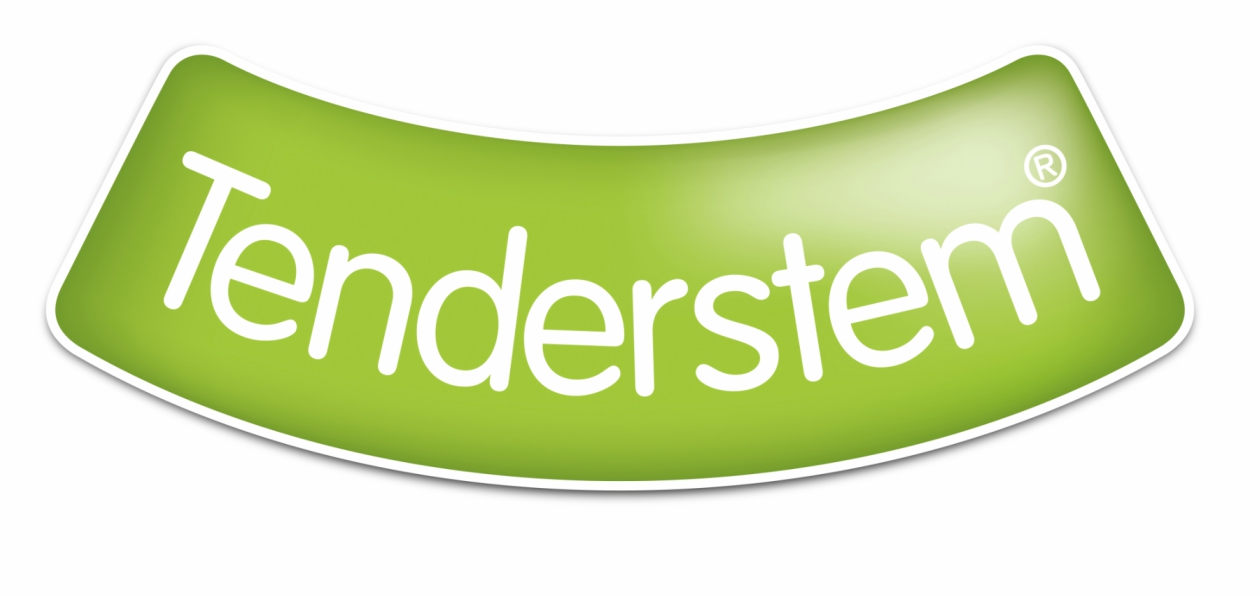 Tenderstem® is a cross between Chinese kale and regular broccoli. It's quick to cook, full of flavour and incredibly versatile. Perfect for everything from stir fries to salads and sushi to spring rolls, Tenderstem® adds colour and flavour to a huge range of dishes. It has a mild, distinctive flavour and a texture more akin to asparagus than traditional broccoli and it's deliciously succulent. As the name suggests, Tenderstem® is tender from floret to stem so you can eat the whole vegetable, unlike ordinary broccoli, which tends to have a thicker, and sometimes woody, stem, so there's no waste.
A study by Warwick University's Horticultural Research Institute has shown Tenderstem® contains twice the vitamin C content of the equivalent fresh weight of oranges and has a higher concentration of vitamin C than both cauliflower and cabbage. It also contains one of the highest levels of folic acid compared to other members of the brassica family. The study also revealed Tenderstem® is 25-30% more tender than purple sprouting broccoli and the most tender variety of broccoli on the market, meaning it requires less cooking than any other form of broccoli, which means it retains a higher proportion of nutrients when cooked.
You can find out more about Tenderstem® at www.tenderstem.co.uk; on Twitter: @tenderstem; on Facebook: www.facebook.com/tenderstem; on Pinterest: www.pinterest.com/tenderstem/.


Thompson's Family Teas
(Sponsor of the Restaurant Reviewer of the Year Award)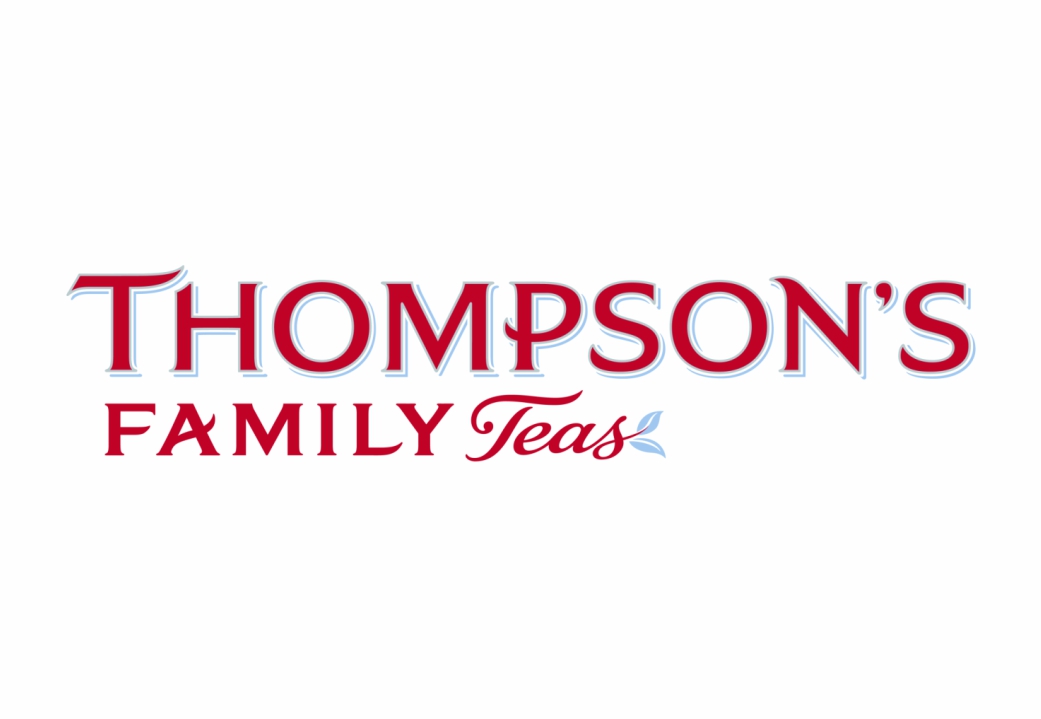 For over 100 years our family has been buying and blending the world's finest teas.
In 1896, from a tea warehouse near Belfast docks, founder Robert S Thompson trained in the art of tea tasting and soon became known for his uncompromising devotion to quality.
Today, as third generation Thompsons, we share that passion for quality and take great pleasure in selecting teas from only the very finest gardens in Assam, Kenya and beyond.
Alongside a range of exclusive loose teas, our company holds an unmatched tally of Great Taste Gold awards for our hero tea bag brand 'Punjana', currently Northern Ireland's brand leader and now enjoying success with listings throughout mainland UK.
The same care and attention has been paid to more recent offerings such as Thompson's Irish Breakfast and Thompson's Signature blends, which have also enjoyed multiple awards with the Guild of Fine Foods, Great Taste Awards.
To this day, every blend we ever produce is first tasted and then approved by a member of the Thompson family.
Ross and David Thompson
You can find out more about Thompson's Family Teas at www.punjana.com; on Twitter @PunjanaTea; on Facebook www.facebook.com/TheOfficialPunjanaTea; on YouTube www.youtube.com/user/punjanatea.
Nyetimber
For over 25 years Nyetimber has had a single aim: to make the finest English sparkling wine, one to rival the very best in the world, including Champagne. A true pioneer, Nyetimber was the first producer of English sparkling wine to exclusively grow the three celebrated grape varieties: Pinot Noir, Pinot Meunier and Chardonnay. Each bottle of Nyetimber is made from one hundred percent estate-grown grapes. In 1988, Nyetimber planted its first vines and today, the House is regarded as one of England's finest wine producers. Owner and Chief Executive Eric Heerema and winemaker Cherie Spriggs are committed to producing wines of Grand Marque standard.
You can find out more about Nyetimber at: www.nyetimber.com; on Twitter@Nyetimber; on Facebook www.facebook.com/Nyetimberwines; and Instagram@Nyetimber_wines.
Wines from Lebanon
As one of the oldest regions of wine production, Lebanon's wine culture stretches as far back as 7000BC.
Château Ksara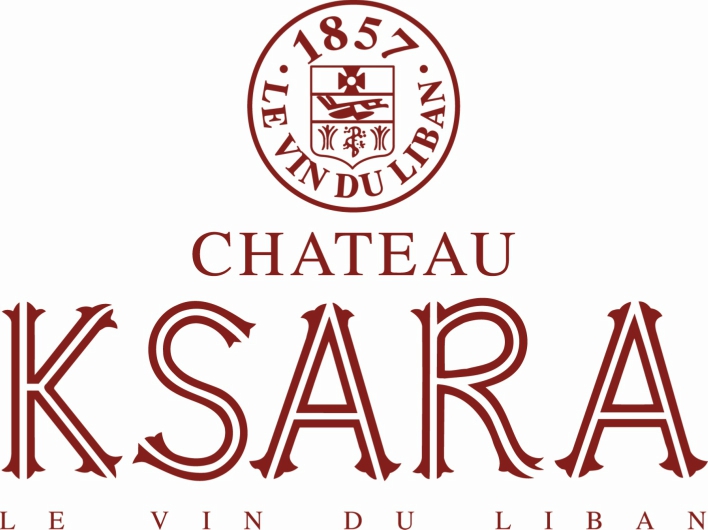 Château Ksara is the country's oldest winery and something of a household name in Lebanon. The winery can be traced back to 1857 when a determined group of Jesuit monks acquired the property. They applied their knowledge of science and agriculture to plant French vines as well as developing two kilometres of Roman caves that proved ideal for the storage of wine. The Jesuits sold the winery to its current owners in 1973 after the Vatican ordered its monasteries to sell off any commercial activities.
IXSIR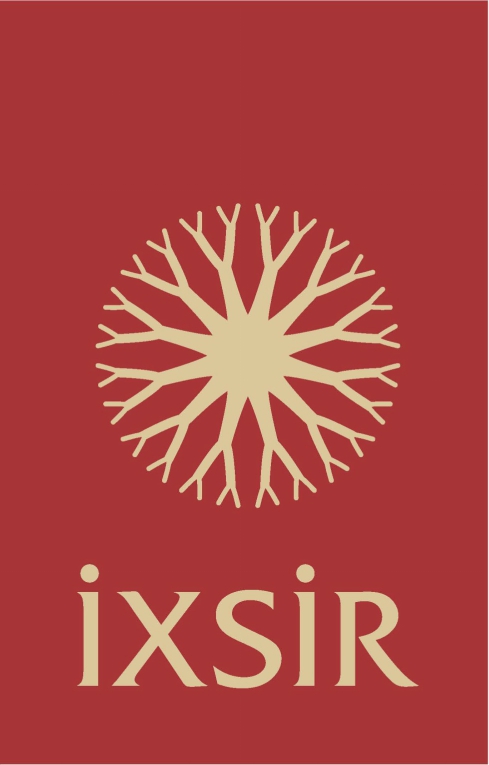 By contrast, IXSIR, based in Batroun in the Northern region of Lebanon is one of the country's newest producers. Vineyards are selected to reveal the best terroirs at high altitudes – from Batroun to Jezzine – and culminate at an altitude of 1,800m, making it the highest major vineyard in the Northern Hemisphere.
Built underground, with Lebanon's biggest planted roof, the winery is built on different levels allowing wine to be made using the method of 'gravity fermentation', meaning that very little pumping is used during the process as grapes and wine free-flow one level to the next. The wine cellar is built 12 meters underground thus taking advantage of the soil's thermal consistency instead of mechanical refrigeration.
You can find out more about Château Ksara at www.chateauksara.com; on Twitter@chateauksara; on Facebook www.facebook.com/Chateau.Ksara.
You can find out more about IXSIR at www.ixsir.com.lb; on Twitter @IXSIRWine; on Facebook www.facebook.com/IXSIR.Wine.
Photographs © Lucy Young