Glasgow Farm Visit and Lunch: Thursday 8 September 2016
08 September 2016
This is a report written by Ann Nicol of a Guild Visit and Lunch that took place on Thursday 8 September 2016 at Shantron Farm, Luss, Alexandria, West Dunbartonshire G83 8RH and The Sisters Kelvingrove Restaurant, 36 Kelvingrove Street, Glasgow G3 7RZ.
On 8th September 2016, Guild members were invited to visit Anne and Bobby Lennox's hill farm, Shantron Farm in Luss, West Dumbartonshire, hosted by Claire Higgs and Laurent Vernet from Quality Meat Scotland. Their hilltop farm nestles on the slopes of a glen on the west side of Loch Lomond and Anne and Bobby run around 1,500 mostly Blackface ewes and 30 suckler cows on the farm which has been tenanted by the Lennox family since 1750.
While the South of England was enjoying a heat wave an enthusiastic group of food writers embarked (in pouring rain) on a walking tour of the farm and listened to Bobby's fascinating experiences of farming a traditional Scottish hill farm. Shantron Farm produces Scotch Lamb PGI, which is renowned for its quality both at home and overseas. With rain dripping down his collar he bravely told us about the farm and its methods. The 4,000-acre farm ranges from 20 to 2275 feet in height and it is not an easy life on the hills. He works in partnership with his wife and father and two sheep dogs and employs no full time labour. He has 1800 ewes, 1600 of these are on the hill and 200 on the low ground and he raises 35 suckler cows. All lambs are sold as prime lambs.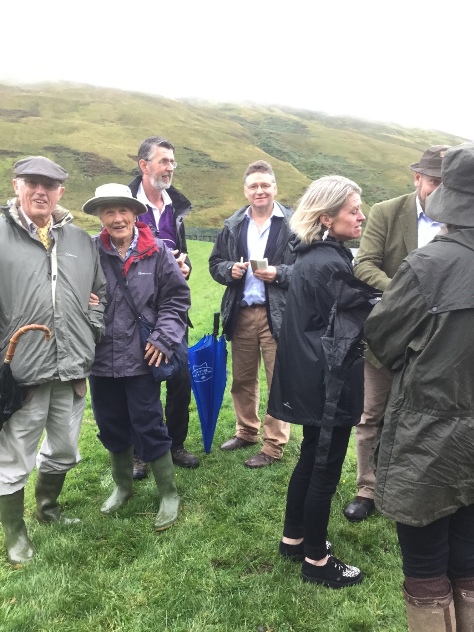 The farm started a recording method for easy care in 1979 and scanning for back fat in 1990. Lambs are tagged at birth, weighed at eight weeks and 20 weeks and their back fat is scanned. Ewes have a gimmer weight at mating and a record is made of which ewes go to which tup. The average weight of carcasses has greatly improved since 1992 when the average weight was 15.44 kg – it is now 18.18 kg.
The family gather the sheep in November, which takes about six days, and get the ewes in for mating. The rams are kept separately. The animals live out on the hills during winter and are gathered in at the beginning of March when they are given silage and a high protein vitamin feed. The lambs are marked and counted in May and sheared in July. Those born in April go to slaughter 30-49 weeks later, Prices are at their highest when lambs are scarce and a good deal of this depends on the weather condition at pre-lambing. Bobby told us that two weeks of bad weather at this time could be disastrous for a hill farmer. At the end of his presentation Laurent presented Bobby with a fine bottle of Clairet, the ideal partner for the local cheeses, thanking him for all his hard work during a morning that never stopped raining.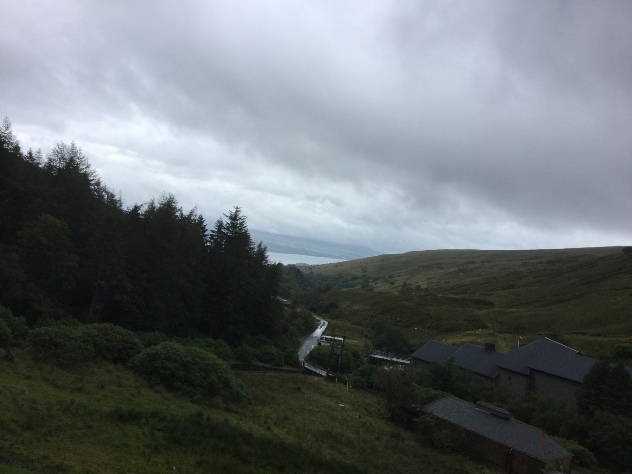 We then packed back on the bus for lunch at Jacqueline O'Donnell's The Sisters Kelvingrove, Glasgow. We were joined by experts from Ramsay of Carluke and Millers Larder.
First course was a Croquette of Ramsay of Carluke Ham, Cabbage and Scallion. Ramsay's Ayrshire roll bacon is produced from outdoor-bred pigs. The rind is removed and the bacon rolled up before immersing in brine, then air-dried for three weeks before smoking. We learnt how most commercial bacon is injected with water to add weight and therefore will not thoroughly crisp – unlike this traditional Scottish bacon.
Millers Piccalilli accompanied the first course, the product of Jean Miller, whose success story has turned her from primary head teacher to owner of an ever-expanding artisan preserves company. Although she has been operating for just two and a half years she has won an award in the Scotland Food and Drink Awards and at the time of this lunch, was working flat out to supply the Open Golf in three weeks' time with her delicious range of homemade preserves and chutneys.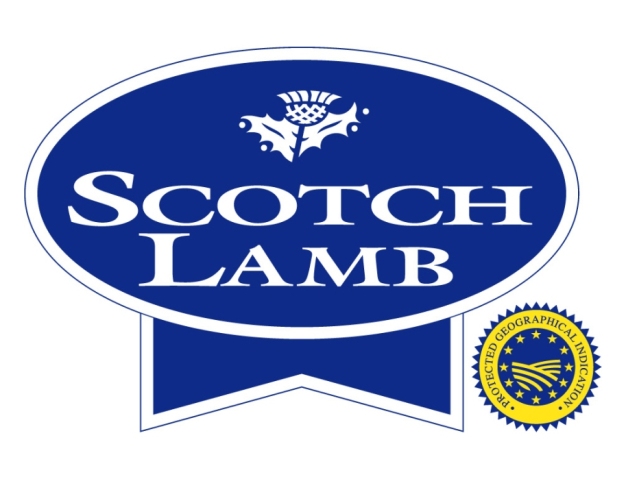 We were all looking forward to the main course of Scotch Lamb Rump, accompanied by Venison Chorizo, Butterbeans, Roasted Carrot Purée and Broad Beans. Whilst enjoying this delicious feast we were lucky to have a teach-in on the history of Scottish food by Laurent Vernet. His knowledge, based on his vast collection of Scottish cookery books from the early eighteenth century onwards, formed the basis for discussion on the use of spices, methods of cooking and salting and the merits of the lost art of Sheep's Head broth. He delighted us by telling us that before the eighteenth century, rent and taxes could be paid in live sheep or cheese.
A Dark Chocolate Mousse, accompanied by fresh Angus Raspberries and Honeycomb, finished off this wonderful day and everyone present agreed to spread the word about the hard work that goes in to rearing top quality Scotch lamb for the table.
© Ann Nicol 2017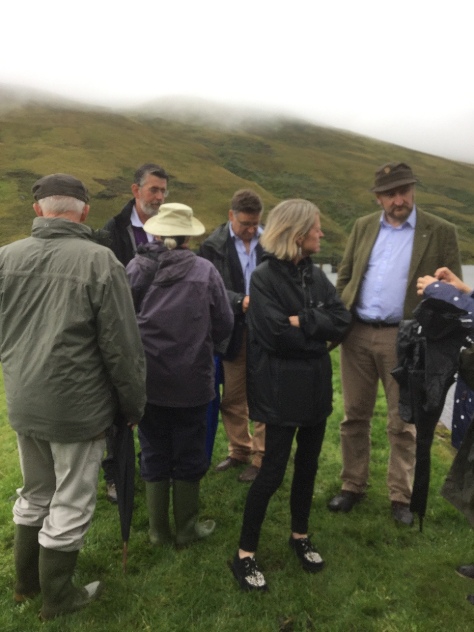 Photographs © Ann Nicol 2017
thesisters.co.uk/kelvingrove_restaurant