Seaweed Workshop: Tuesday 23 May 2017
23 June 2017
A superfood for everyday eating
This is a report written by Charlotte Pike of a Guild Workshop that took place on Tuesday 23 May 2017 at 6.30pm, Upstairs at The Atlas, 16 Seagrave Road, Fulham, London SW6 1RX
We started our evening with a G&T, made with Isle of Harris Gin and Fevertree Tonic. Isle of Harris Gin is made by Isle of Harris Distillers, who have a local botanist who forages for them. It is infused with sugar kelp.
We also tried a sugar kelp tincture made with Isle of Harris sugar kelp, made by Amanda Saurin Apothecary, who have distilled sugar kelp which is really interesting when enjoyed on food and in drinks.
Our first speaker was Kaori O'Connor, a food anthropologist and food writer.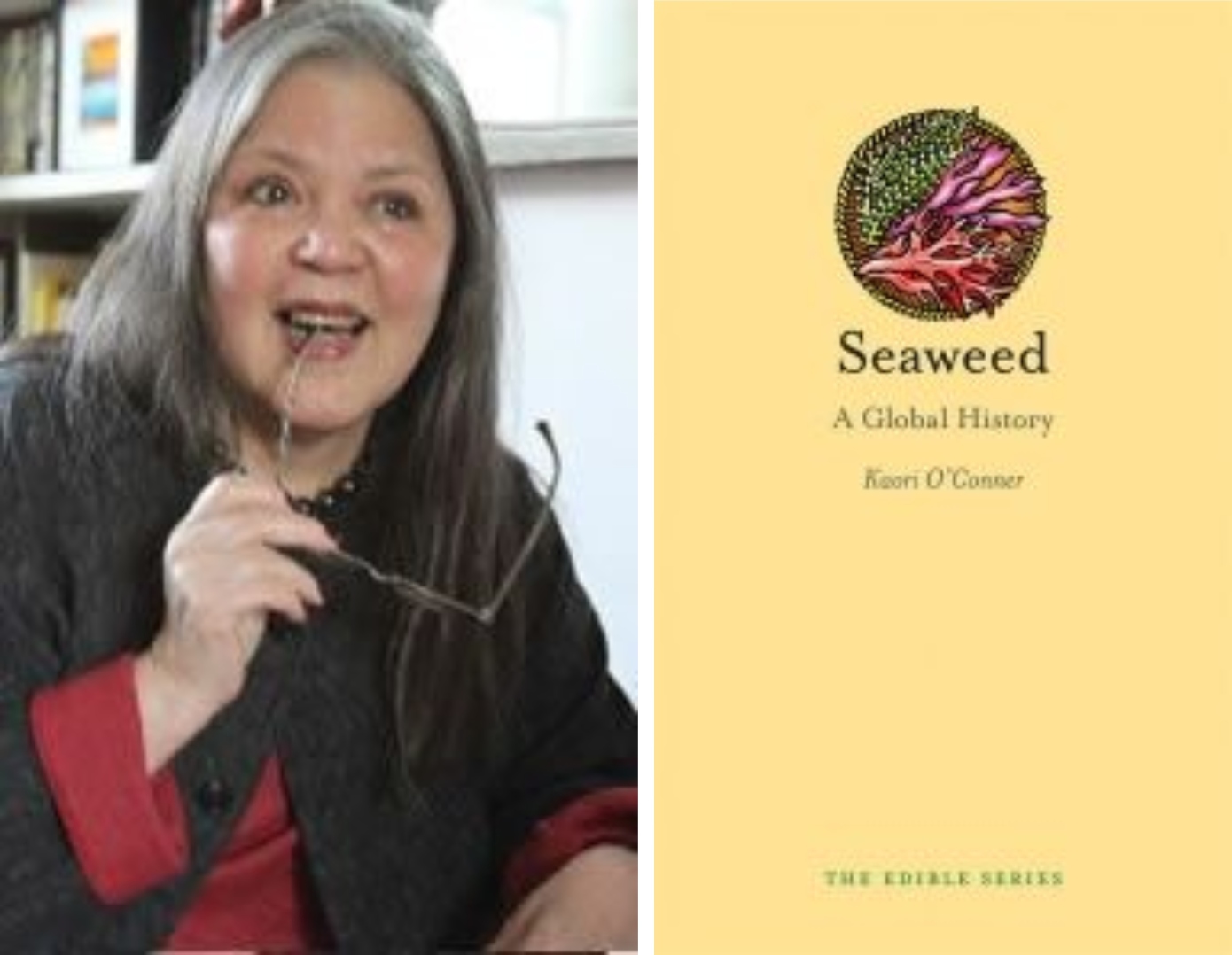 Kaori explained that all over the world, seaweed has been a central food for a long time. Kaori has written about the anthropology and culture of seaweed. The idea that seaweed is a foraged food for bad times is a myth, which may have originated at the time of the Irish famine.
Seaweed has been highly prized for centuries. It was harvested for the Emperor in China, and lugged up to Machu Picchu in Peru. There are wonderful rights and rituals that attest to the value of seaweed. In Japan, on the first day of the New Year, the head priest has to run out first thing with a torch and gather seaweed to put on the altar.
Early man ate shellfish and seaweed – a very early marine paleo diet – it is probably our earliest superfood.
People think that eating seaweed is something only done in Asia. This is not the case – laverbread is an example of this, with its PDO status. Laver is grown on rafts, which is similar to ways seaweed is grown in the Far East. This was developed by Dr Kathleen Drew-Baker, who managed to crack the complicated reproduction cycle of laver, to create nori as a mass market product.
Our next speakers were Fiona Houston and Xa Milne who have written seaweed cookery books and run Mara Seaweed, based in Fife.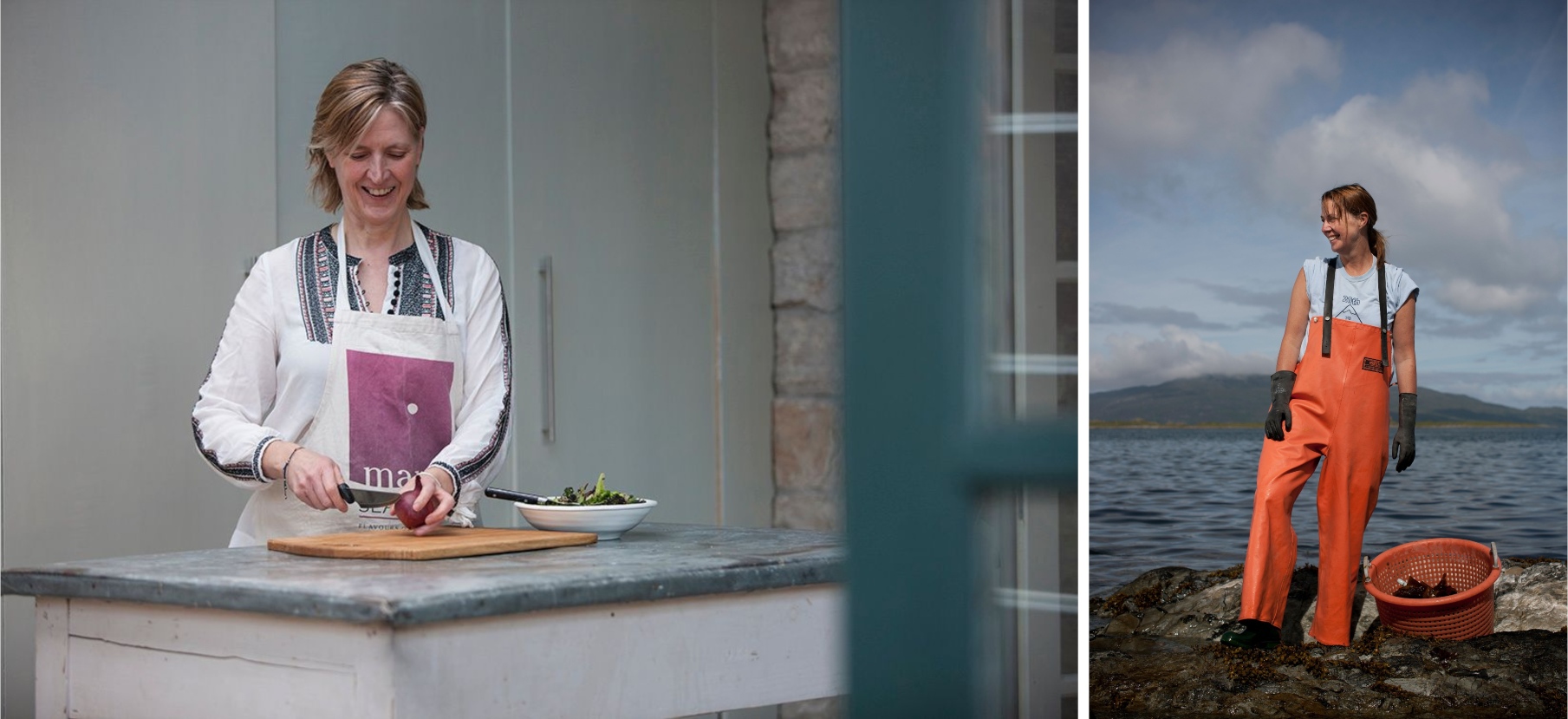 They have spent the last 9 years getting seaweed back on to the table with their company, Mara, which sells dried seaweed flakes and powders. They have a crown estate license to harvest seaweed in Scotland. They go out on the full moon or the new moon – the lowest monthly tide – to harvest.
They say there will be seaweed farming in the future in Scotland, as there is in Japan. They have developed a seaweed farm with Loch Fyne in Argyll. The seaweeds in Scotland are similar to those in Japan.
Seaweed flavours pairs very well in savoury and sweet dishes. It is rich in iodine and minerals, with up to 56 types of minerals in some varieties.
There are thousands of different seaweeds. None of them can poison you. Some are tastier than other. Mara uses varieties that have been traditionally used in cooking which are the most delicious.
Seaweed only needs seawater to survive. It has a holdfast that anchors it to the rock. It is cut and regrows straight away – like coppicing – it is beneficial for the plant.
How is seaweed dried? As soon as the seaweed is out of the sea, it goes into a food safe bag, and taken to the factory. At home one can put kelp on the washing line. Don't wash it – you can give it a quick wash to rinse off any sand, but do not soak it. Dry it on the washing line or an airing rack. Do not let them dry for too long – get it dry within 24 hours. Seaweed can be eaten fresh without being dried.
The final speaker was Japanese food expert Kimiko Barber.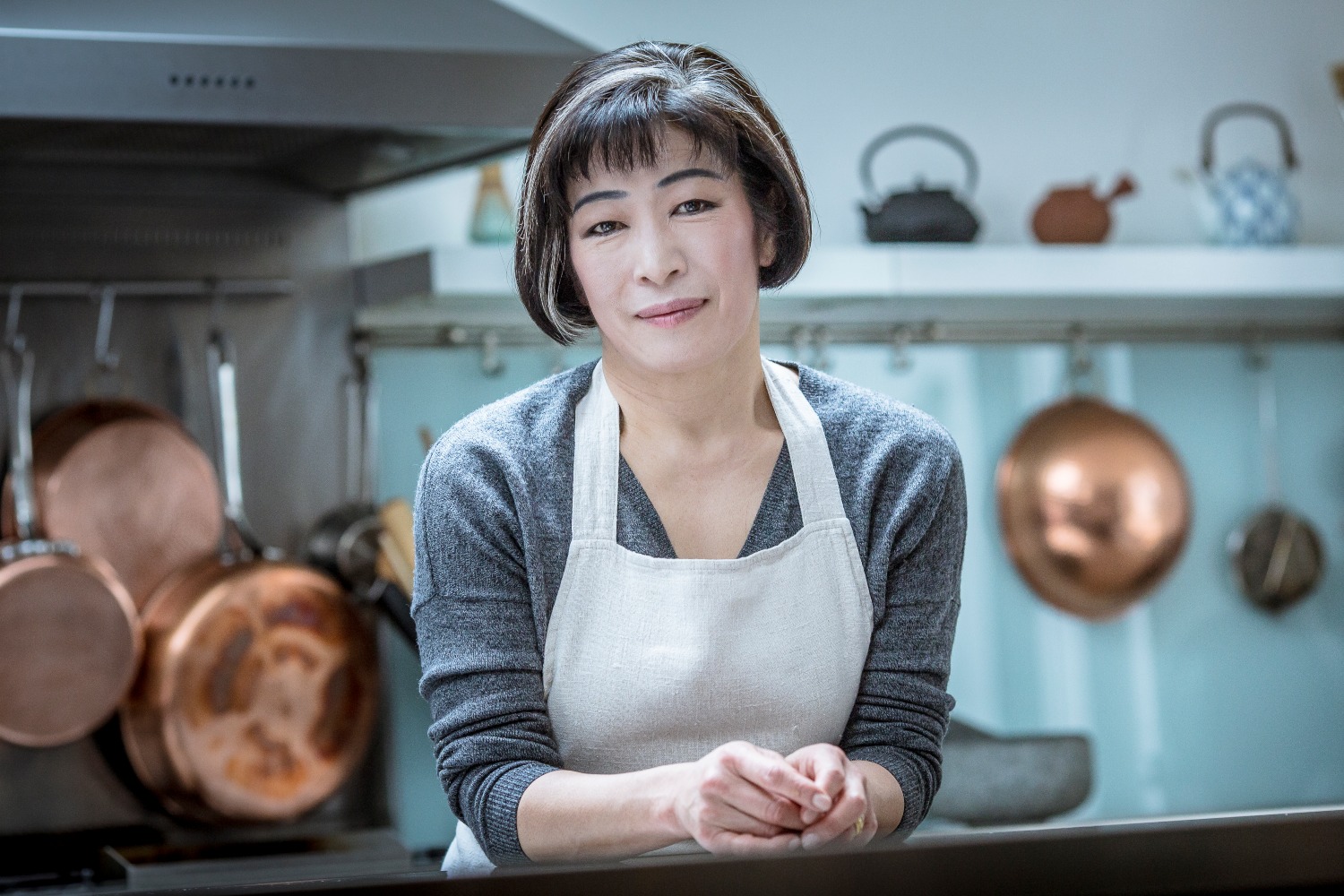 Seaweed is such a familiar ingredient but surprisingly little understood in Japan. Kimiko grew up with it and still eats it every day, but can't remember her first encounter with it. At 100 days old, a Japanese baby is treated to a grilled sea bream, red adzuki bean rice, pickle and simmered seasonal vegetables.
Clear soup broth would have been prepared with kombu and served with this meal. This is baby's first taste of food.
Japan has 36000 metres of coastline, and warm and cold currents collide around its coast to provide an ideal habitat for fish and seafood to thrive. In Japan, 1500 varieties of seaweed are eaten, out of 8000 in the world.
Ever since prehistoric times, the Japanese people have been using seaweed. They used to burn or dry seaweed to create salt as there is no rock salt bed in Japan. Seaweed was also considered a precious offering to court. In Hokkaido, people have been harvesting kombu long before it became available on the mainland.
The five most used seaweeds in Kimiko's kitchen are kombu, which is used to make dashi with bonito flakes, nori, hijiki, tengusa and tsukudani.
Kimiko presented us with a wide range of dried and prepared seaweeds to try. Most are readily available in high quality fishmongers and Japanese supermarkets. The Japan Centre is a recommended supplier of dried seaweeds.
© Charlotte Pike 2017
Guild member John Whiting made a video recording of this workshop and you can see what happened at
youtube.com/watch?v=_pBlLiM0u9A&feature=youtu.be
youtube.com/watch?v=okborC6DFiA
youtube.com/watch?v=FPfSOhpF3zg&feature=youtu.be.