Smartphone Photography Masterclass in Bristol: Friday 24 February 2017
24 March 2017
Food is a picture
This is a report written by Anna Turns of a Guild Masterclass that took place on Friday 24 February 2017 hosted at her home by food stylist and cookery author Genevieve Taylor with photographer/filmmaker Rob Wicks of Eat Pictures in Bristol.
Eight of us arrived, Instagram accounts in hand, at Genevieve's house in Bristol, keen to find out how other people seem to make food so much more delicious on social media. So while Genevieve began prepping the food we'd be taking pictures of, Rob began demystifying food photography and sharing some basic tricks of the trade. Less if often more when it comes to food photography, as demonstrated by Rob's hilarious film which should act as a warning to all of us: youtu.be/v1lwQ6XU5yw.
Rob's top 10 tips for setting up your shot:
1. Where possible, use daylight only and turn off all artificial lights – so try to sit at the window seat in the café if you're keen to take a snap of the beautiful latte art on your coffee.
2. Never use flash – this will only make your picture show less texture and contrast.
3. When food if your subject, you generally don't want the light behind you. As our first exercise we took a few plates of raw ingredients and had a play to see which angles gave the best results. Often it looks best if gentle daylight is coming in from the side.
4. A clever trick is to position the darkest part of the fish closest to the light source, and keep white food such as garlic bulbs or mashed potato furthest from the light.
5. North facing windows are best because this gives a more diffuse light and prevents sharp shadows.
6. Digital zoom isn't generally worth doing – it effectively just crops the pictures.
7. The optimal shot from a smartphone is an aerial shot. Top down onto the plate of food is a winning combination.
8. Get your phone as close to the dish as the focus will allow. If you tap one spot on the screen image, you'll be able to focus on that one point.
9. Set your phone so that HDR (high dynamic range) is ON – this makes darkest areas lighter and lightest areas darker.
10. For steamy foods, Rob suggests shooting them from the side to show steam rising and shoot into the light.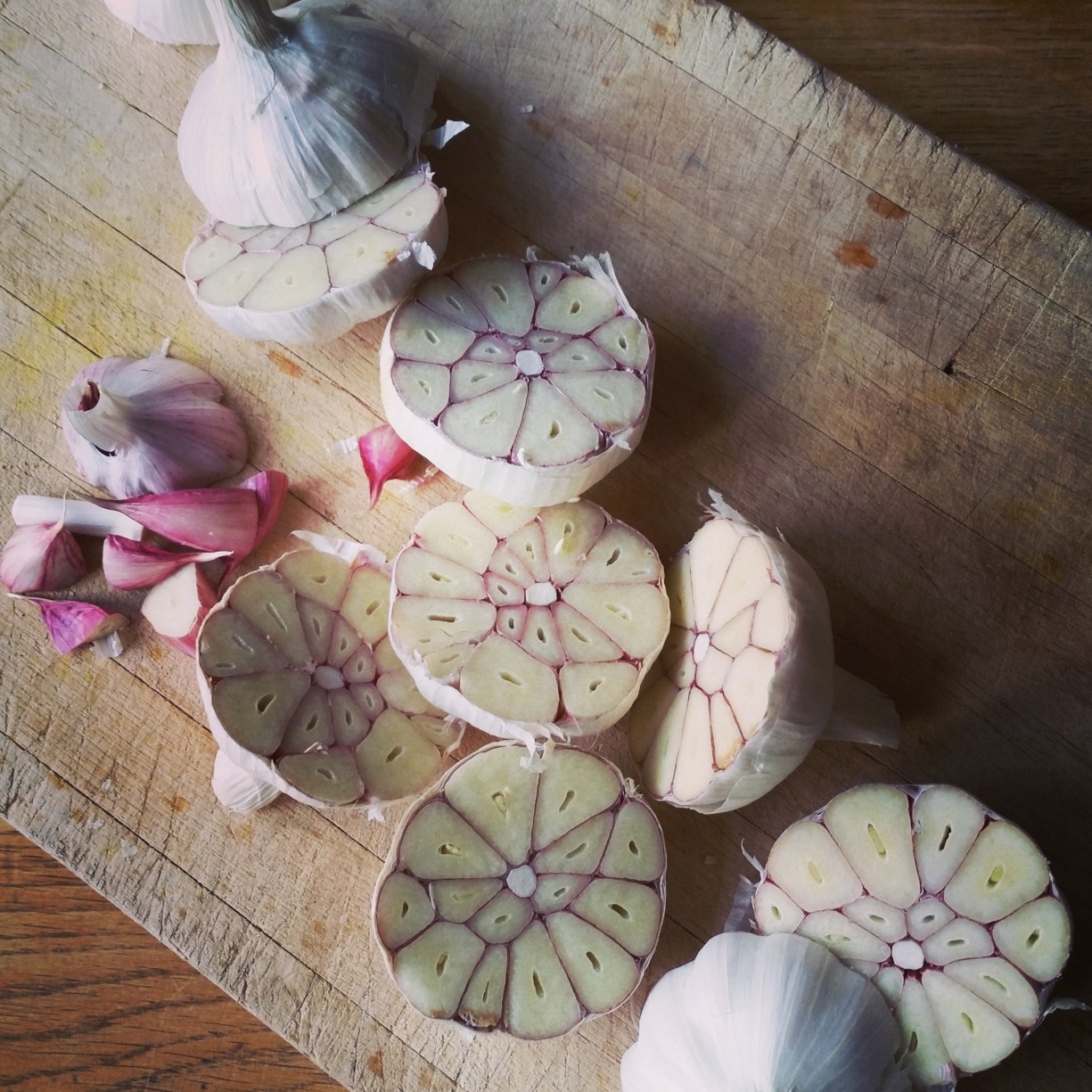 Genevieve uses a few tricks of the trade when styling food but 'generally,' she says, 'the more natural and messy your food looks, the better. These days people want to see shots of real food and there is beauty in imperfection.' Shiny food catches the eye and food stylists do spray some foods with water, brush with olive oil or occasionally use glycerine (edible varnish!) but it's best not to strive for perfection. She describes food photography as 'visual literacy' explaining that 'a plate is a picture frame for food, so the space left around the edge is just as important. Don't overfill a dish.'
Genevieve suggests dropping ingredients onto the plate from a height with confidence, and don't necessarily wipe the surface under the plate clean. Charity shops are a great source of rustic, worn props, and we experimented with different backdrops underneath our plates - the unanimous favourite was Genevieve's lovely sheet of zinc. And we noted that every dish has a top, a bottom, a left and a right so it's important to take the photo with the dish the right way up.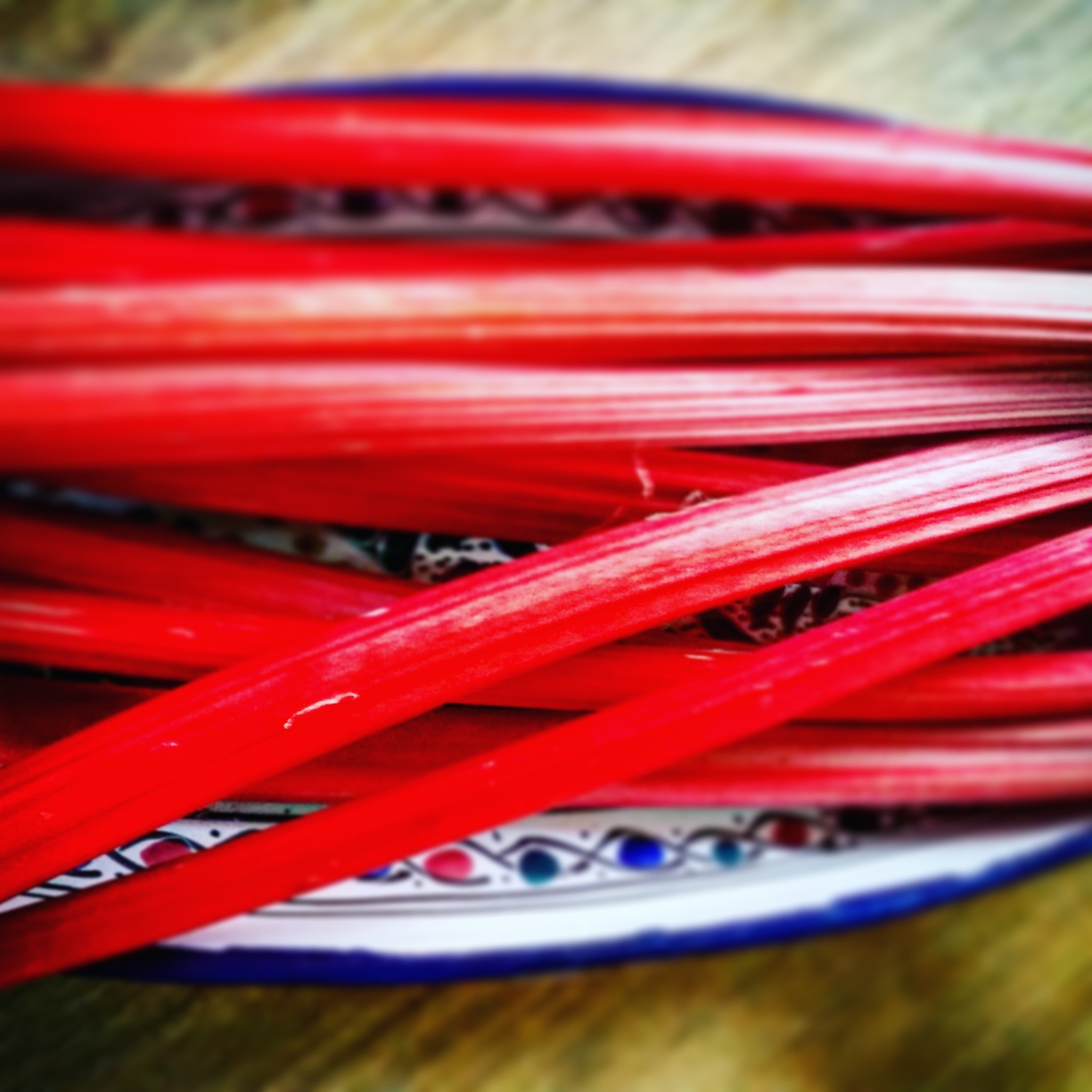 Rob's top 10 tips for using Instagram: (best tweaks in bold)
1. Choose a filter you like the look of once you have taken your photo, then go to 'edit'.
2. Increase the contrast and brightness to add some punch to the colour.
3. Boost the structure to enhance texture and heighten the boundaries between colours.
4. Warmth is a good rescue from electric light and saturation allows you to alter the richness of colour.
5. Colour and fade edits don't do much – skip these.
6. Highlights lets you control brightness and this is also a good rescue if the original photo wasn't great.
7. Shadows pushes more light into the dark areas and helps if it was too contrast-y.
8. Vignette is a tweak that can be used up to 100% – it makes the image look richer and draws the focus in.
9. Tilt shift lets you cheat the shallow depth of field which is a great way to show off your hero ingredient. Radial tilt shift allows you to focus on one circle and leave the rest of the pic out of focus, linear tilt shift does the same with a line across the pic.
10. Sharpen – don't overdo this one, only go up to max 10%.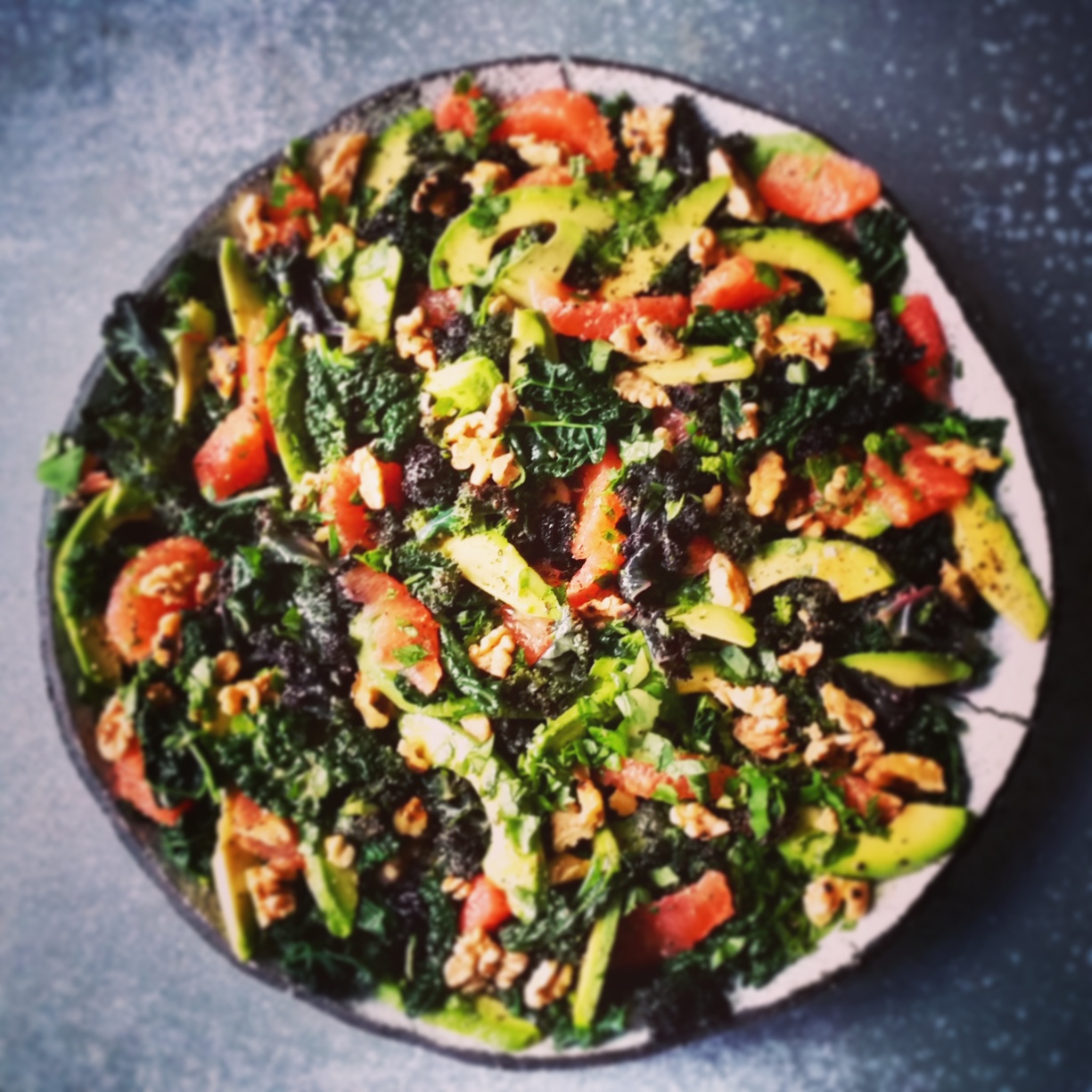 If all of that sounds overwhelming, at the top of your screen, the 'lux' option is Instagram's mystery tool – it's a quick fix which combines a few of the edits all-in-one. If you shoot pics within Instagram, they will automatically be taken in square format. Square pics work equally well on mobile, tablet and social media. And the app ifttt allows pics you post on Instagram to be directly linked to your Twitter feed as pics.
BUT Rob and Genevieve were quick to remind us not to get too hung up on the technical aspects – the most critical part is the storytelling. Let the story inform your choices about how to take the photo and what to focus on. Composition is obviously key too – get closer to the food and avoid symmetry (although the globally successful @symmetrybreakfast Instagram account is a case in point!). Odd numbers are usually best – so put 3, 5 or 7 cheeses on your cheeseboard next time.
What happens when you want to post a pic of your evening meal on social media and it's dark? Rob showed us a few ways to find a uniform light source and maximise on the diffuse white light available. Plain white paper lampshades can be helpful, or use daylight bulbs which give out more blue and less yellow light. Failing that, white greaseproof paper (safely) over spotlights prevents horrible shadows.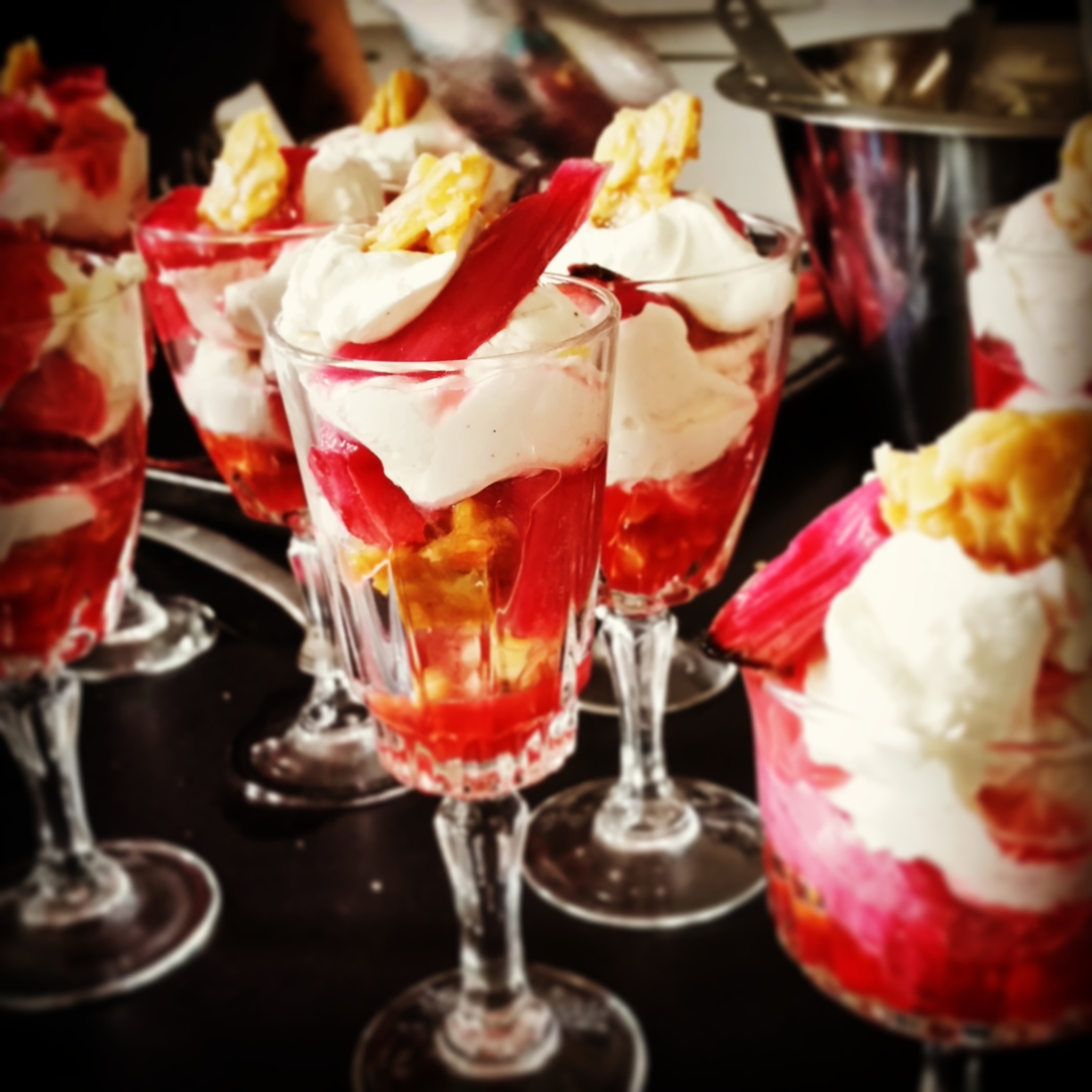 One restaurant has recently gone one step further – Bristol's Michelin-star Casa Mia has just had a refurb and it is now lit with diffuse light and daylight in the hope that punters will take better, more popular photos for social media. Perhaps the way of things to come?
With all this talk of food, we all felt rather hungry and Genevieve cooked us a wonderful meal – thank you. Have a look at some of the mouthwatering pics we took on the day – just go to Instagram and search for #GFWworkshop.
© Anna Turns 2017
Photographs © Anna Turns 2017