Event Information
Guild president Xanthe Clay will be the presenter at this year's Guild of Food Writers Awards, the UK's biggest food book, writing and media awards.
The 2018 Awards party will be on Monday 18 June at Opera Holland Park.
Registration will start at 6.00pm and guests will be welcomed with canapés and drinks. The Awards ceremony will take place at 7.15pm, compered by broadcaster, writer and Guild member Bill Buckley. The ceremony will be followed by drinks, including a selection of wines from Wines of Tejo and canapés and more substantial food showcasing Tenderstem® provided by our main sponsors and ingredients from some of our category sponsors. The food this year will again be produced by Jane Baxter and her team at Wild Artichokes.
The evening will end at 10pm and guests will be given a goody bag that will include gifts from many of our sponsors.
Opera Holland Park theatre is a semi-permanent building in the centre of Holland Park, London W8 6LU with some outdoor and partially covered areas. For the comfort of our guests we recommend that you dress appropriately for an evening outdoors in the British summertime. There is no official cloakroom at the venue, but we will happily look after guests' luggage during the event.
Entrances to the park are via Ilchester Place Gate (southwest of the theatre), Abbotsbury Road Car Park, Duchess of Bedford's Gate and off Kensington High Street. Taxis can drop off and pick up at Ilchester Place off Melbury Road, Abbotsbury Road car park, Kensington High Street and Duchess of Bedford's Walk. The nearest tube stations are Holland Park (Central Line) and High Street Kensington (District and Circle Lines). Fuller directions are set out on the Opera Holland Park website at www.operahollandpark.com/how-to-find-us/.
There are 12 main awards categories:
Sponsors
Tenderstem®
(Main sponsor of the Awards)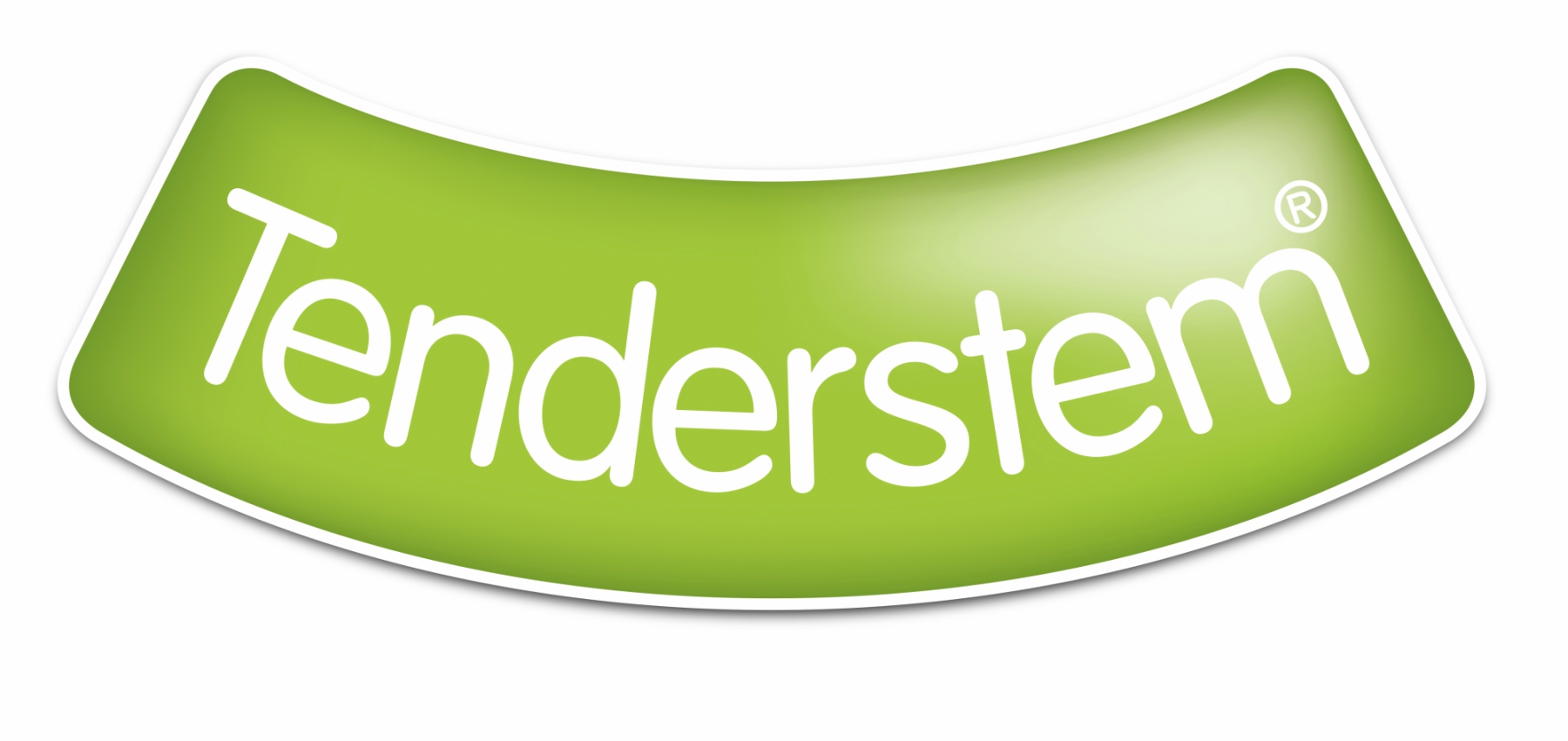 "Whether you're preparing a fiery stir-fry or looking for a delicate accompaniment to a perfect piece of fish, Tenderstem® is an inspiring ingredient that's sure to bring personality to the dish. A cross between Chinese kale and regular broccoli, Tenderstem® is quick to cook, full of flavour and incredibly versatile.
Grown and picked by hand in the UK between May and November and available all year round from farms in Europe and Kenya, Tenderstem® happily adds colour and flavour to a huge range of dishes. It has a mild, distinctive flavour and a succulent texture more akin to asparagus than traditional broccoli. As the name suggests, Tenderstem® is tender from floret to stem so you can eat the whole vegetable, so there's no waste, unlike ordinary broccoli, which tends to have a thicker, and sometimes woody, stem. Whatever your cooking style, there are plenty of options when it comes to serving Tenderstem®: steam it, boil it, stir fry it, BBQ it, griddle it, roast it, or even enjoy it raw.
Figures from the National Diet and Nutrition Survey reveal that seven out of 10 people fail to get the recommended 5-a-day. A serving of Tenderstem® – around 7 stems – counts as one of your 5-a-day. It's low in calories and high in fibre – an 80g serving contains just 28 calories and 3g fibre – and is perfect for adding variety to our diet, which can help to make healthy eating really enjoyable. Some nutrients are especially good at supporting our immune system; these include vitamins A and C, together with folate (a B vitamin). Many fruit and veg contain these nutrients, but Tenderstem® is one of the few vegetables that's rich in all three of these, making it an ideal choice for staying fighting fit. Think oranges are the ultimate vitamin C boost? Tenderstem® has twice the amount of this vital vitamin, gram for gram.
The Tenderstem® Team is very proud to support the Guild as its main sponsor for the second year, after five years of sponsoring its Food Magazine or Section Award."
You can find out more about Tenderstem® at www.tenderstem.co.uk; on Twitter: @tenderstem; on Facebook: www.facebook.com/tenderstem; on Pinterest: www.pinterest.com/tenderstem/; on Instagram: www.instagram.com/tenderstem.
California Walnuts
(Sponsor of the Cookery Book Award)
"Naturally nutritious California walnuts are known for their light and creamy flavour. Fresh from the sun-dappled orchards of The Golden State, they're a delicious and versatile ingredient, bursting with wholesome, plant-based goodness.
Walnuts are high in unsaturated and polyunsaturated fats, and a 30g handful is a rich source of omega-3 fatty acids. These good fats help to maintain healthy cholesterol levels, which are vital to heart health1. In fact, Heart UK lists nuts (including walnuts) as one of six foods that actively help lower cholesterol.
These little wonders are not only a handy addition to the diet, but they're tasty and satisfying too. But what exactly is it that makes them so special?
It all comes down to the place they're grown. California is world-renowned for its blissful year-round sunshine and rich, diverse terra – and deservingly so. The incredible soil quality and consistent seasonal weather conditions, hot summer temperatures, and a plentiful supply of clean, fresh meltwater straight from the Sierra Mountains, all help to create their smooth, light and nutty taste. Combine this with stringent quality controls, so stringent that they even exceed California state inspection standards, already reputed to be the world's toughest, and you've got a recipe for walnut-growing success."
Find out all you need to know about California walnuts from the scoop on health and nutrition to recipe inspiration at californiawalnuts.uk; on Twitter: @Walnuts_UK; on Facebook: www.facebook.com/Walnuts.UK; on Instagram: @walnuts_uk.
1 Walnuts are high in unsaturated fats. Replacing saturated fat with unsaturated fat as part of a balanced diet helps to lower cholesterol levels, which is important to heart health. Walnuts are high in alpha-Linolenic acid (ALA). As part of a balanced diet and lifestyle, ALA helps to maintain normal cholesterol levels.
Food NI and Hannan Meats
(Sponsor of the Restaurant Writing Award)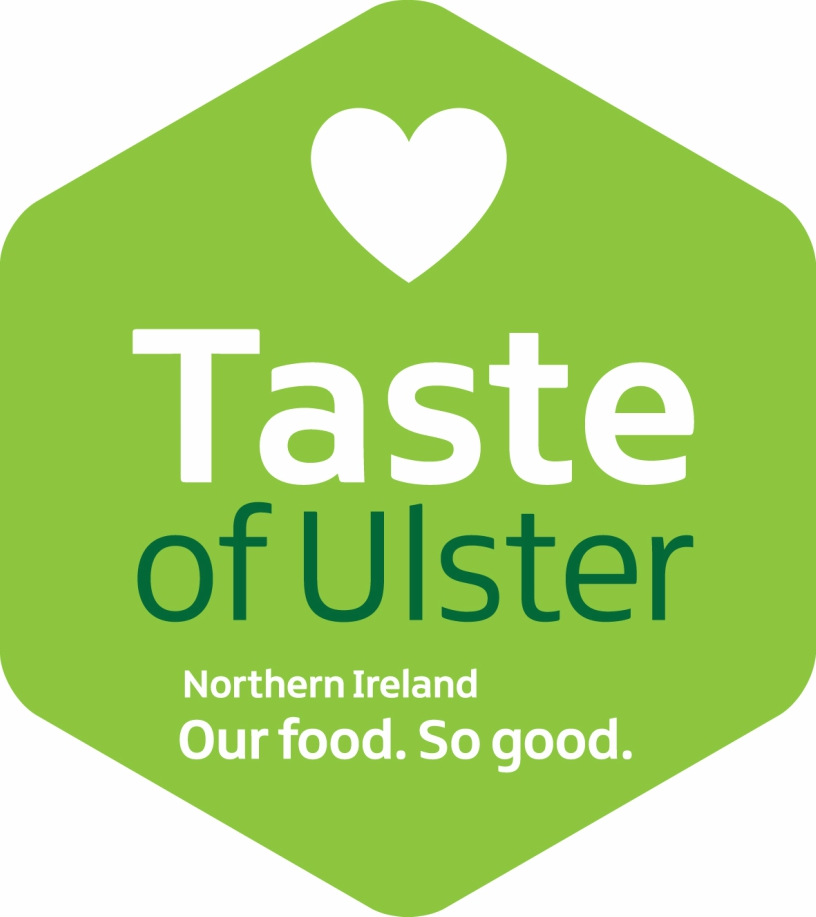 "Taste the Greatness – Northern Ireland
Northern Ireland is the emerging food region of the UK. A great little place with giant ambition it has a flourishing food and drink scene, great producers, fantastic chefs and inimitable spirit.
The Taste the Greatness message is supported by a unique collaboration of food business in Northern Ireland, including Peter Hannan (The Meat Merchant) and Food NI, who are coming together to sponsor the Restaurant Writing Award.
Our aim is to spread the message about how good our food and drink tastes.
2016 was our first ever Year of Food and Drink, we welcomed 490 food and travel writers to Northern Ireland, most of them want to return."
For more information, visit www.nigoodfood.com; on Twitter: @Food_NI; on Facebook: www.facebook.com/nigoodfood; on YouTube: www.youtube.com/watch?v=0CPaB6o8VwI.
Gold Top
(Sponsor of the Cookery Writing Award)
"Gold Top with Cream at the Top
Established in Buckinghamshire in 1954, QMP was set up in association with milk producers throughout the country to market and promote their new brand, Gold Top.
The Gold Top selection stands for premium quality and superior taste, it is this quality, alongside our high end service, which makes us stand out from our competitors.
The original Gold Top Milk is made the traditional Guernsey and Jersey way with the cream on the top, and tastes delicious, the luxurious Gold Top Smooth is a variation whereby the indulgent cream is blended evenly throughout the entire bottle. The Gold Top family includes, butter, cream, ice cream amongst others.
QMP are set to make an even greater impact through increased promotion, as well as sponsoring several dairy and food shows in the UK and internationally throughout the year, we have sponsored the first Milk Sommelier event, held at Borough Market in London, with others to follow in the UK. QMP are aiming to organise some more on farm product promotion demonstration days."
Lakeland
(Sponsor of the Food Magazine or Section Award)

"Lakeland, the experts in cooking, baking, cleaning and laundry was founded over 50 years ago in the heart of the Lake District. From humble beginnings this family owned business is now a multi-national, multi-channel retailer offering millions of customers over 4000 quality, 'can't live without' products for the kitchen and home. Lakeland is constantly looking for ground-breaking innovations and ideas to add to their extensive range to ensure that their customers have everything they need to create delicious, healthy meals at home and handy time savers to make life just that little bit easier.
Customers can shop using the Lakeland catalogue, by phone, online, click and collect service or by visiting one of their 68 stores up and down the country. Lakeland offer over 500 free recipes online and you'll also discover regular in-store demonstrations in many of their stores.
No matter how you shop, Lakeland's knowledgeable staff are always on hand to offer expert advice and ideas and of course all of their products are backed by Lakeland's unrivalled 3 year guarantee!"
For more information, visit www.lakeland.co.uk; on Twitter: @LakelandUK; on Facebook: www.facebook.com/lakelanduk; on Instagram: @lakelanduk; on Pinterest: lakelanduk; on YouTube: LakelandTV.
Milk & More
(Sponsor of the Food Book Award)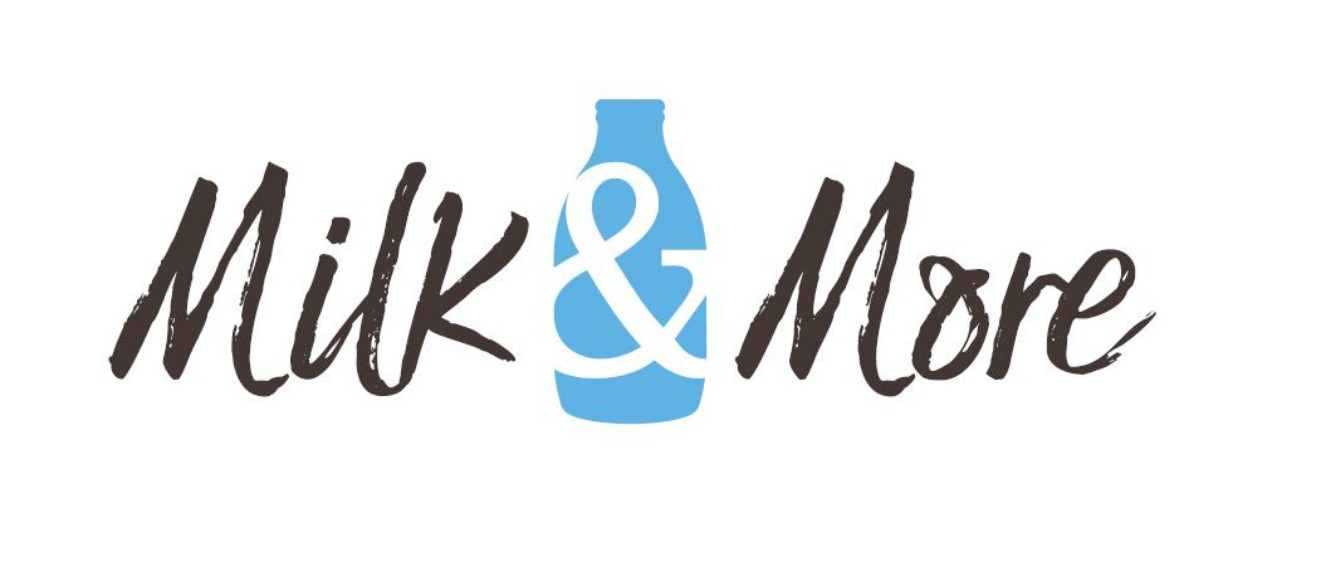 "Milk & More is the largest milk doorstep delivery service in the country, with approximately 1,200 milkmen and women delivering to over half a million homes, six days a week.
Milk & More's milkmen make approximately 80 million deliveries a year, including around 100 million iconic one pint glass bottles, which themselves are reused an average of 25 times. All milk is sourced from Milk & More's trusted network of farmers across the UK. Organic, whole, semi-skimmed and skimmed milk options are available, alongside a variety of milk alternatives.
As well as milk, Milk & More's milkmen deliver an ever-evolving range of products. Many of the 200 products now on offer are locally and regionally sourced premium items, such as The Ludlow Nut Company Luxury Muesli and Organic Bath Soft Cheese.
The milkman is the UK's oldest doorstep delivery service, going back over 150 years. Today's Milk & More service still enables customers to order milk and other daily essentials directly via the milkman – or they can manage their account online where they can place, check or change orders up to 9pm the night before their next delivery. There is no delivery charge and most deliveries are made before 7am."
For further information, please visit www.milkandmore.co.uk.
Satellite PR
(Sponsor of the Food Blog Award)

"We're a multi-award winning PR agency with offices in London, Norwich and Amsterdam.
Our recipe for success is secret and a bit special. The main ingredients are enthusiasm, energy and a passion for ideas. We also love food!
In the past few years we've taken a cow into a school, held a BBQ masterclass on a roof top in Shoreditch and encouraged students to eat healthy food on a budget.
If you'd like to find out more, visit our website or better still give me a call: Pauline Kent (head cook and bottle washer) 07809 195871."
You can find out more about Satellite PR at www.satellitepr.com; on Facebook: www.facebook.com/SatellitePR/; on Twitter: @Satellite_PR.
Seafood from Norway
(Sponsor of the Food Broadcast Award)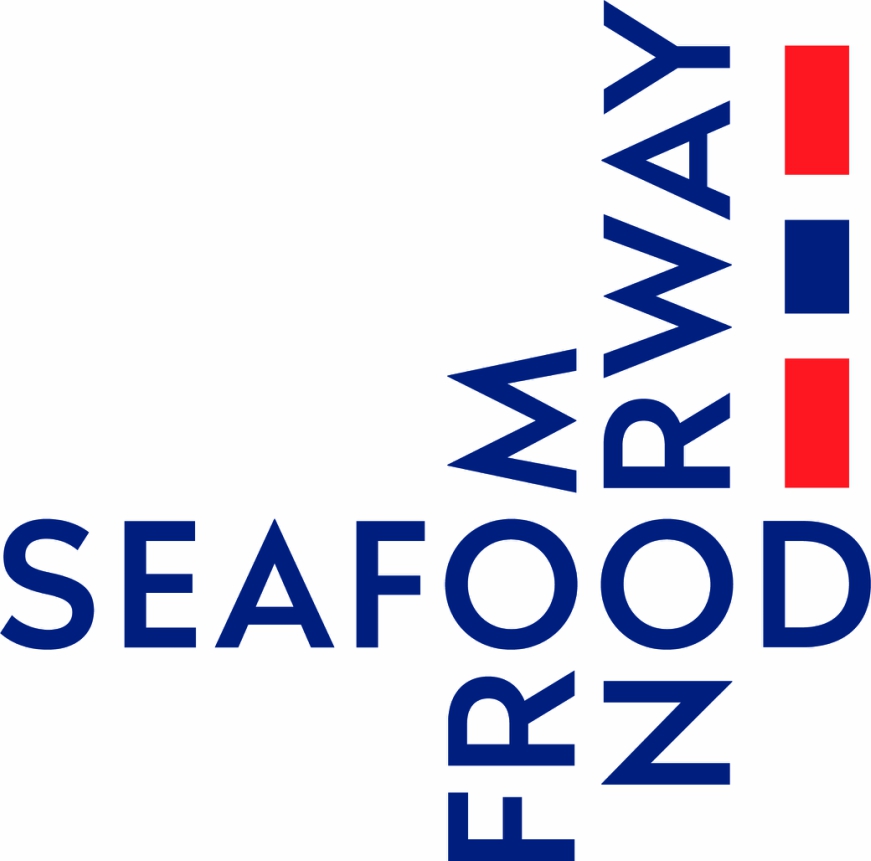 "Norway. Tough for humans. Perfect for seafood.
A rough climate, an unforgiving nature and a brutally cold sea. The harsh conditions that make Norway an inhospitable place for humans make it perfect for all kinds of seafood, especially Cod, Haddock, Skrei, Salmon and Fjord Trout. Which is why, for thousands of years, the hardy Norwegians who settled in this tough landscape have made fishing their livelihood.
This deep connection that Norwegian people have with the sea has driven Norway to become a world leader in sustainable fishing and fish farming. They know it's only when the fish are thriving that the people can thrive. They truly know the importance of protecting the valuable resource of the sea for future generations to come.
The continuous scientific and sustainable management of Norwegian fisheries supplies the UK with a healthy supply of quality, fresh and frozen at sea MSC certified Cod and Haddock, from one of the biggest stocks in the world. The Norwegians are also world leaders in aquaculture, being the first to develop the sea-based farming method in the 1970s. They have pioneered the industry and been at the forefront of salmon production, thanks to a spectacular natural landscape which provides perfect conditions for farming fish.
It's our job to tell these stories – and why Norway is one of the biggest and most sustainable producers of seafood in the world."
You can find out more at seafoodfromnorway.co.uk; on Twitter: @NorwaySeafood; on Instagram: @NorwaySeafood.
Tebay Services and Gloucester Services
(Sponsor of the Food and Travel Award)

"At Westmorland, we're different.
Westmorland were the first family run motorway services on the UK roads, owning and operating Gloucester Services on the M5 and Tebay Services on the M6.
There are no franchises or fast food on our forecourts. Instead, a Farmshop selling locally produced food, a butchery featuring meat reared from our own farm and a Kitchen serving homemade dishes produced daily using local ingredients.
Proper food with locality and a sense of belonging is at the very heart of everything we do. We believe proper food matters.
So we serve it where you'd least expect it—on the motorway.
The services' story begins in 1972 when John and Barbara Dunning, Cumbrian hill farmers, set up Tebay Services when the M6 cut though their farm. They opened a small 30 seat café serving home cooked, locally sourced food.
The Dunnings viewed the M6 not as the death of a farm, but the beginning of a whole new chapter in how they ran the farm—and that ethos of innovation and a desire to do things properly defines the Westmorland Family businesses.
Forty-five years on and we are still here, still family owned, still farming and still with a fierce passion for, and a pride in, our landscape, our people, our environment and its products.
Back then it was visionary. Today, we're part of a local food revolution welcoming 10 million customers a year."
You can find out more about Tebay Services at tebayservices.com and Gloucester Services at www.westmorlandfamily.com; on Twitter @tebayservices and @glouc_services.
Thermapen®
(Sponsor of the Food Writing Award)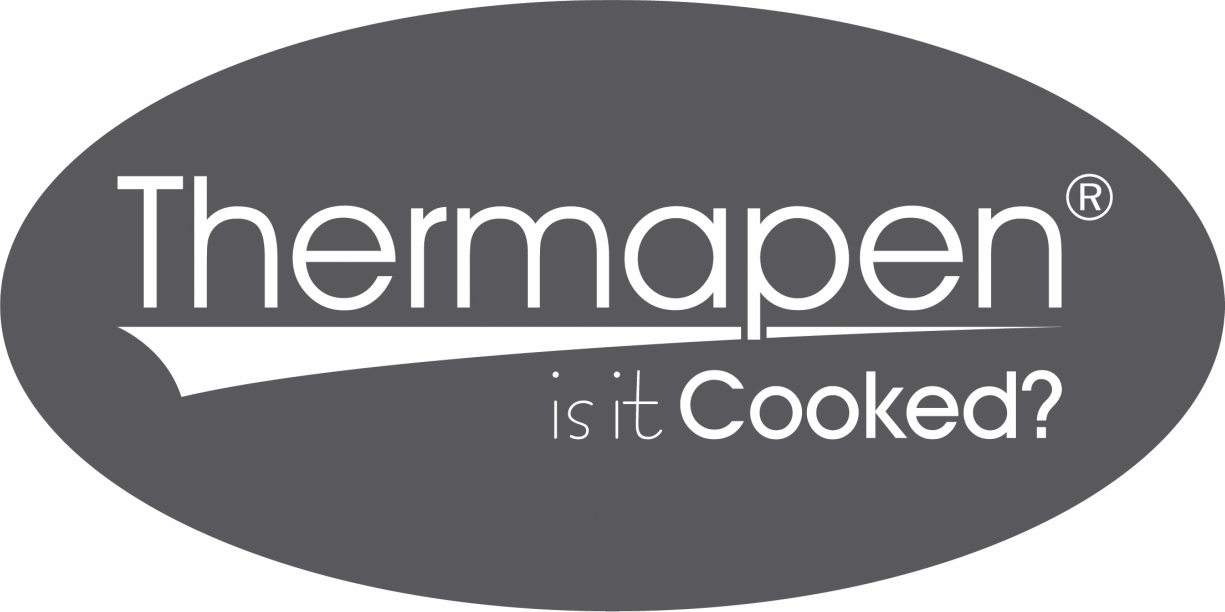 "A favourite kitchen essential of many celebrity chefs and professional cooks, the Thermapen® is made in Britain by ETI Ltd, the UK's leader in the manufacture and design of electronic thermometers and temperature probes. This year the business was awarded with a Queen's Award for Enterprise within the category of Innovation, the fourth Queen's Award for the company since gaining its first in 2012.
Giving an accurate temperature reading in just three seconds, the Thermapen is stylish, easy to use and available in a range of vibrant colours. A must-have for all kitchens; whether you are a professional chef, technical baker, or just want to enjoy meat that is both succulent and cooked safely at home.
The Thermapen 4 includes the addition of a patented 360° self-rotating display that can be used in any position, in either hand. The unit incorporates an intelligent backlit display sensing light levels, automatically turning the backlight on/off in varying light conditions, perfect for evening catering events, or where light is poor. The motion-sensing sleep mode automatically turns the unit on/off when set down or picked up, maximising battery life. The Thermapen case is waterproof and includes 'Biomaster' additive that reduces bacterial growth. The ergonomic rubber seal meanwhile minimises the risk of the ingress of water, dust or food."
You can find out more about Thermapen 4 at www.thermapen.co.uk; on Twitter: @thermapen_; on Facebook: SuperFast Thermapen Thermometer; on Instagram: Thermapen.
Wines of Tejo
(Sponsor of the First Book Award)
"Located in the very heart of Portugal along the banks of the famed Tejo River and just a short drive from Lisbon, the Tejo (pronounced 'TAY-JHO') region is experiencing a wine renaissance from vine to bottle. Formerly known as Ribatejo, the region is now simply called Tejo; the name is a tribute to the river that has shaped its landscape, climate and economy for centuries. Defined by a river and refined by tradition, Tejo wines have a deep-rooted heritage as Portugal's oldest wine region. Wine estates have made their home along the Tejo River since Roman times. The influence of these ancient grape-growing cultures is evident in the many architectural relics dotting the landscape.
The region is home to more than 80 wineries. Many have been family-owned for generations. Tejo's terroir is deeply defined by the Tejo River's breadth and strength, impacting the soil and climate to produce three distinct wine-producing zones: Bairro (northern highlands with rich clay and limestone soils), Charneca (lies south of the River and has warmer temperatures), and Campo (along the Tejo riverbanks with a moderate climate and well drained soils)."
You can find out more about Wines of Tejo at www.winesoftejo.com; on Twitter: @TejoWinesUK; on Facebook: Vinhosdotejo.Tejowines; on Instagram: vinhosdo_tejo.