Event Information
Chef Huseyin Ozer has one of those life stories that defy belief:

'I was born in a village. My parents separated. I lived with my grandfather. When I was supposed to go to primary school at the age of seven, my father disowned me. My older brother tried to poison me. My grandfather grew old and I became an unwanted child. I learned how to write by writing on walls and rocks with charcoal.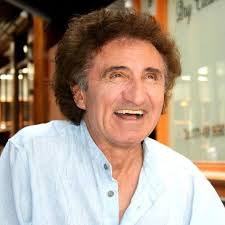 I herded goats. My mother got angry about this. She sent me to Ankara to earn money for a gun so I could shoot my father. I was a homeless child. I twice wrote to our president Demirel to educate me but didn't get a positive reply. I slept in a public toilet in Sıhhiye, fuelled up lighters in Ulus square…'

To hear the rest, and the story of how Huseyin's first London cafés opened during the economic depression, served healthy, reasonably priced food, at times even allowing customers to determine the price they paid and how later they developed into the chain of renowned Sofra restaurants – the first and only Turkish restaurants recommended by the Michelin Guide – you are invited to hear from the chef himself.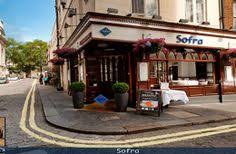 Sofra Mayfair will present a range of meze showcasing their most popular dishes, followed by puddings, Turkish tea and coffee…naturally some Turkish delight too!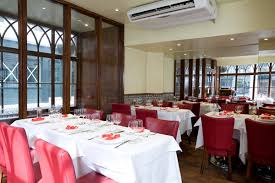 Chef Ozer will be more than happy to answer any questions you have, and will be on hand to guide you through the delicious meze he has in store for you.

Places will be £15.00 for members – due to restricted numbers this is a members' only event.