Event Information
Just as crucially for Guild members – what should we say to those who read or listen to our words?
The media, both mainstream and social, reflect divisions as dramatic as any Brexit debate on the matter of which foods we should abandon, and which adopt to save the world and/or our health and wellbeing.

Is a 'planetary health diet' aligned or at odds with sound nutrition?

RethinkX, a think tank analysing technology-driven disruption, recently predicted the imminent collapse of dairy and livestock industries, with cheaper plant-base manufactured proteins dominating the global diet and delivering 'positive impacts…from food security to climate change'. Not the foods your grandmother would recognise – and rendering the vast majority of current culinary recipes obsolete.

Is this to be embraced or resisted? In the UK as well as globally?

In a shape-shifting world where there is increasingly no 'baseline of accepted truth' what and whose predictions and guidelines can we consider sound?

We trust our expert panel will guide us to reliable data and direction.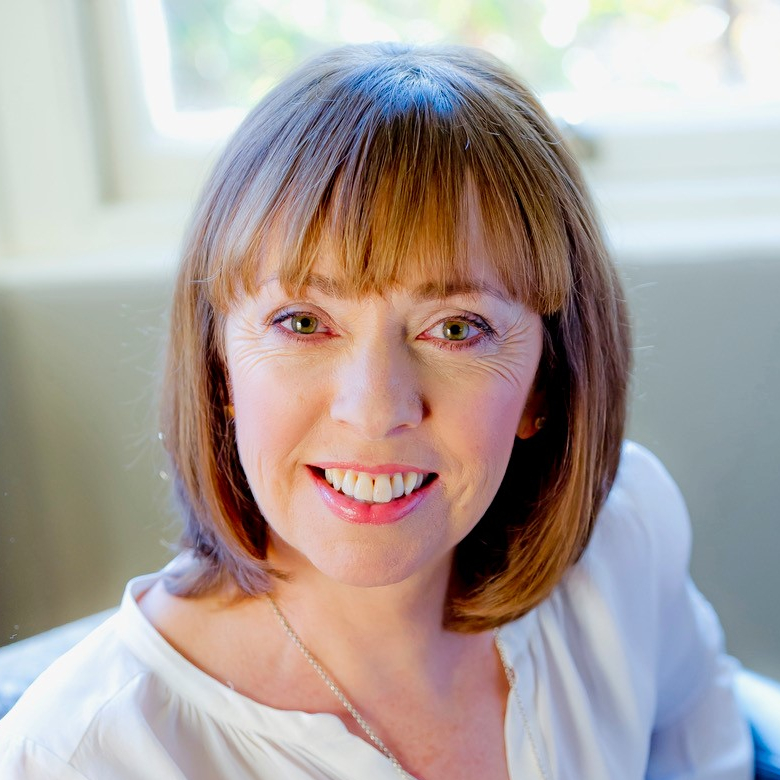 Joanna Blythman is an award-winning investigative journalist, the author of seven landmark books on food issues, and one of the most authoritative, influential commentators on the British food chain. She broadcasts on food matters, on programmes such as Women's Hour, Radio 4 Food programme, Farming Today, Newsnight, Tonight, BBC Breakfast, and Today. Joanna has won numerous awards for her articles and books, including five Glenfiddich Awards, a Caroline Walker Media Award for Improving the Nation's Health by Means of Good Food, a Guild of Food Writers Award, a Derek Cooper Award- one of BBC Radio 4's Food and Farming Awards- and a Good Housekeeping award for her Outstanding Contribution to Food.


Tara Garnett is a researcher at the Environmental Change Institute at the University of Oxford, and a fellow of the Oxford Martin School. She has worked on food issues for 25 years, first in the NGO community and since 2005 in the academic sector. Her work centres on the interactions among food, climate, health and broader sustainability issues; she is particularly interested in livestock and is a co-investigator on Oxford's livestock related LEAP project. She is also interested in how knowledge is communicated to and interpreted by policy makers, civil society organisations and industry, and in the values that these different stakeholders bring to food problems and possible solutions. Tara founded the Food Climate Research Network in 2005, originally at the University of Surrey, before it relocated to Oxford.


Patrick Holden is the founder and chief executive of the Sustainable Food Trust, an organisation founded in 2012 and working internationally to accelerate the transition to more sustainable food systems. Prior to this he was director of the Soil Association (until 2010) during which time he led high profile campaigns on the misuse of antibiotics, genetic engineering and the case for vaccination in the 2001 foot and mouth outbreak. He farms 300 acres in West Wales, now the longest established organic dairy farm in the principality, where he produces Hafod, a raw milk cheddar from the milk of his 80 Ayrshire cows. He was awarded a CBE for services to organic farming in 2005, is Patron of the UK Biodynamic Farming Association and was elected an Ashoka Fellow in 2016.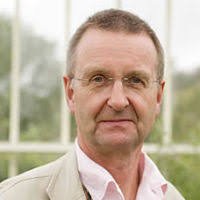 Tim Lang is Professor of Food Policy at the Centre for Food Policy, City University of London. He researches the role of policy in shaping and responding to the food system, particularly in relation to health, environment, social justice, the political economy and consumer culture. In the 1980s he was the founder and director of the London Food Commission and was directly responsible for founding Sustain, the highly influential network of non-governmental organisations concerned with the health of our food supply. He was the man who coined the term 'food miles'. He was policy chair and co-author of the EAT-Lancet Commission Food in the Anthropocene report into the feasibility of healthy diets from sustainable food systems (The Lancet, Jan 16 2019).


Dr Christian Reynolds is Knowledge Exchange Research Fellow at the University of Sheffield. Christian's research examines the economic and environmental impacts of food consumption, with focus on food waste and sustainable, healthy and affordable diets. He is interested in how changing cookery can help reduce our environmental impacts and has published examples of how to sustainably cook many foods with high environmental impacts – from burgers through to roast beef and Yorkshire pudding: feel free to ask him about this later.


CHAIR: Geoff Tansey curates the online, open access Food Systems Academy. He chaired the independent Fabian Commission on Food and Poverty, helped found and edit the journal Food Policy, has worked as a consultant to international agencies, governments and non-governmental organisations, and on agricultural development projects in Turkey, Mongolia, Albania and Kazakstan. Formerly honorary visiting professor of food policy at Leeds Metropolitan University and honorary research fellow in the Department of Peace Studies at Bradford University, he is an honorary visiting fellow at the Centre for Rural Economy at Newcastle University, Honorary Teaching Fellow, Lancaster Environment Centre, Lancaster University and Honorary Research Fellow, School of Geography and Planning, Cardiff University.

In June 2005, he received one of six Joseph Rowntree 'Visionaries' Awards and won the Derek Cooper Award for best food campaigner/educator, at the 2008 BBC Radio 4 Food and Farming Awards. In 2009, The Future Control of Food won the Guild of Food Writers Derek Cooper Award.
 
SMEG, our host tonight, has a series of green policies and believes strongly in the importance of sustainability, with a particular focus on the natural environment.

'Our 7 metre living green wall in the London store is an example of our love of nature, and by bringing nature indoors it has benefits for our customers and employees' Ben Staniforth, the London manager, notes.

At Smeg HQ in Italy over 30% of the land is purposefully left to nature. The family own a farm in a Nature Park in Emilia Romagna, producing organic parmesan and wine. Much of the land at the Smeg family farm 'Montecoppe' is treated in the same way:
smeguk.com/news/montecoppe-a-passion-for-italy-beyond-appliances/

Our evening will begin with a sampling of cheese and wine from Montecoppe, and there will be an opportunity to purchase on the night at a 10% discount.

After the debate you will have the chance to enjoy yet more carefully sourced wine and nibbles – including Patrick's organic Hafod – and to chat informally with speakers and audience before a 9pm (prompt!) departure.

 
To book your place for the Autumn Debate please email jonathan@gfw.co.uk. 

For those of you who can't make it, we will be live-streaming the debate in the Guild's Facebook Group and then afterwards the recording will be available to view on the Guild's YouTube channel. Guild member Paul Bellchambers will be the man behind the camera. The broadcast should start at about 7pm – please join us.