Event Information
An unmissable Guild of Food Writers Workshop chaired by Guild Vice-President Felicity Cloake 
Felicity Cloake is a household name, thanks to her multi-award-winning (and much loved) 'How to make the perfect...' series for The Guardian. She has gathered together three leading recipe writers in a range of fields to share the secret of how they create, test and write the brilliant recipes upon which they have built their careers. 
Whether you're just starting out, or have been writing recipes for years, this evening will leave you informed, inspired and bang up to date with what is happening in today's rapidly evolving food world. It's rare to hear the nuts and bolts of the process discussed in such detail, even in an audience of professionals, and it promises to be a fascinating evening for all concerned. 
Learn how expert recipe writers get their ideas for new recipes that will tempt readers

Discover how they transform those ideas into mouthwatering reality 

Find out how they go about writing recipes up – everything from choosing the best recipe titles to writing appealing introductions, ingredient lists and methods… and how they go about testing them!

Get the inside track on editing, polishing and submitting your work for different platforms
You will come away with a toolbox of ideas that will enable you to 'find your voice' and bring your own special flair and individuality to your future work. Although this workshop is not specifically aimed at pitching, the panel will discuss how to target your recipes for different audiences. There will be time for questions, so if you've been agonising over part of the recipe-writing process, this is your once-in-a-lifetime chance to get advice from the very top.
Mary Cadogan is a food writer and author of 18 cookbooks. Her writing career spans decades, most notably 12 years as Food Director of BBC Good Food magazine, where she was also on the launch team of Olive magazine. Following a move to France she continued her writing and editing career as well as running a bespoke cookery school with her husband Mick which attracted guests from all over the world. Mary and Mick are now living in Somerset, cooking for regular pop-up suppers and running the village market. You might also find her at artisan markets selling preserves and other edible gifts, much of it made from her productive fruit and veg garden. 
The recipe I'm most proud of is... the Jubilee Cake I created for the Queen's Golden Jubilee using all British ingredients. I delivered it to Buckingham Palace flanked by my very own handmaiden!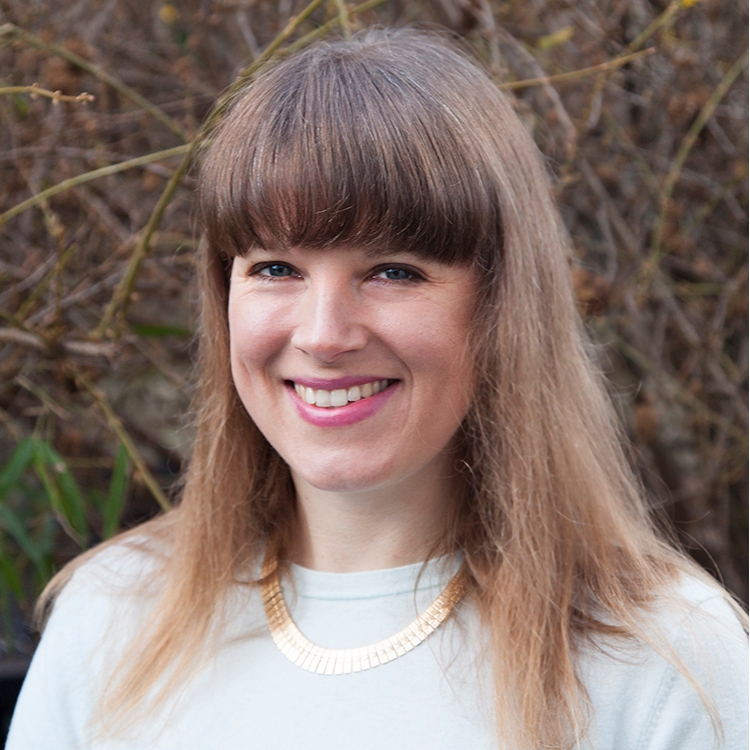 Felicity Cloake is the award-winning author of the Guardian's long-running 'How to make the perfect...' series and the New Statesman's food column. In 2016 she was named Fortnum & Mason Cookery Writer of the Year, and was winner of the Guild's Cookery Writer of the Year and Digital Media awards in 2011. She is the author of four cookery books, Perfect, Perfect Host, Perfect Too and the André Simon-shortlisted The A-Z of Eating. Her new book, One More Croissant for the Road, is a Tour de France for the hopelessly greedy.
The recipe I'm most proud of… probably my 'perfect' ramen, because it was right out of my usual comfort zone and took two solid weeks of boiling bones to develop… so when a friend recently returned from living in Tokyo gave it the double thumbs up I was mightily relieved!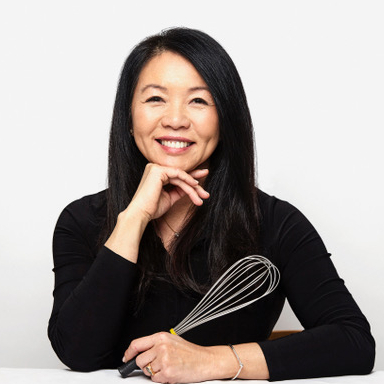 Helen Goh fell into cooking while taking a break from undergraduate psychology. Naively believing that an interest in food was sufficient to succeed in the business, she set up a cafe which surprisingly succeeded. After selling the cafe she decided it might be a good idea to be properly trained after all, and began an apprenticeship which turned into a 7-year stint as head pastry chef at Melbourne's landmark Donovan's Restaurant. She moved to London in 2006 where she combined doctoral studies in psychology with recipe development at Ottolenghi. In 2017 she and Yotam Ottolenghi jointly published Sweet, a collection of their favourite baking recipes. Helen currently writes a regular baking column for the Sydney Morning Herald and is working on her second book with Yotam.
The recipe I'm most proud of is... the Lemon and Blackcurrant Stripe cake in Sweet. It is not my kind of cake at all – I dislike buttercream, and even more so, faffing about with cake decorating. The recipe came about when, halfway through the writing of Sweet, Yotam and I saw the photos and thought it all looked very... brown! My brief after that meeting was to inject maximum colour into the cakes. I'd had my favourite lemon sponge rejected from a previous meeting for being too plain, but I was determined to get it into the book. So I converted it into a Swiss roll and set about constructing the vertical layers which I'd seen somewhere – a Swedish blog I think. It is really a nifty trick (I'm even ridiculously proud of my instruction on the recipe!). I have since seen the cake made for several weddings and special events, and just a few weeks ago, we filmed the making of it on a baking show with Juliet Sear. It never fails to draw gasps when the first slice is cut to reveal the vertical stripes. 
Anna Jones is a cook, writer and stylist, the voice of modern vegetarian cooking and the author of the bestselling A Modern Way to Eat, A Modern Way to Cook and The Modern Cook's Year. Her books are sold in ten countries and have been translated into five languages. In 2018, The Modern Cook's Year won the coveted Observer Food Monthly Best Cookbook Award and the Guild of Food Writers Cookbook of the Year. Her previous books have been nominated for the James Beard, Fortnum & Mason and Andre Simon awards. She also writes a weekly, well-loved column for The Guardian.
To book you place for the Perfect Recipe Workshop email jonathan@gfw.co.uk.
For those of you who can't make it, we will be live-streaming the debate in the Guild's Facebook Group and then afterwards the recording will be available to view on the Guild's YouTube channel. The broadcast should start at about 7.15pm – please join us.