Dartmouth Food Festival 2019
07 November 2019
What a fabulous 3 days of Dartmouth Food Festival 2019 – over 120 producers mainly from the south west, 3 days of chefs' demos, hands-on workshops, tastings, talks, a children's day and a free lunch on Monday for 50 guests from the town's charities using up food that otherwise would have been wasted.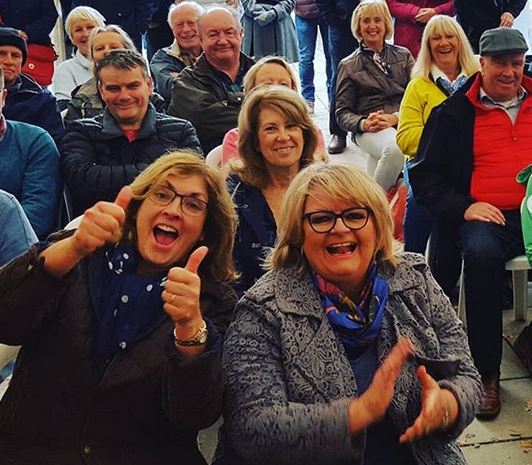 With the sun out for most of the 3 public days of the festival, 20,000 people came from all over the country to see what was on offer, meet up with friends, do a little (or a lot of) shopping and enjoy the atmosphere. Restaurants, cafés, hotels and B&Bs were full with all the shops in town doing good business, whether food related or not.

Now in its 17th year, the festival spreads itself around Dartmouth along the river embankment, around the central harbour and gardens and into the Market Square with plenty of hotels and restaurants joining in too.

The Thursday of each festival is children's day with 6 local primary schools coming for a day of workshops and learning, as well as 6 teenagers from the town competing in the Rotary Club's local heat of its Young Chefs' cooking competition, each joining up with a chef acting as mentor from one of the town's restaurants to create a 2 course meal. Difficult judging for that one!
Many Guild members were in action over the weekend including Susy Atkins (organiser of the wine tastings), Orlando Murrin, Romy Gill, Jenny Chandler, Jane Baxter and Richard Bertinet, and former Guild members Mitch Tonks (festival ambassador), Mitzie Wilson and Mark Hix amongst others.

As well as cooking demos, there were 45-minute hands-on workshops including crab cracking and home cooking ideas, an introduction to woodfired cooking and making a fruit tart. Wine tastings included the ever popular champagne and fizz session, lesser known wines from around the world, how to taste like a professional and gin tasting.

Now in its 5th year, the Eat Your Words tent really came of age with packed audiences enjoying discussions on waste, food education and Orlando's discussion with Mitzie and Manna from Devon about essential and non-essential utensils and gadgets. We like to think we were the light relief amongst some serious subjects but there was some in-depth debate about the need for cherry stoners, chive scissors and whether to wear an apron or not when cooking.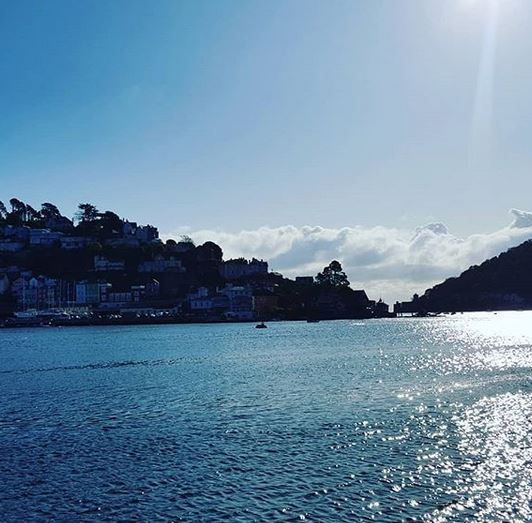 The festival is organised by a voluntary core group who pretty much start work for the next year once one festival has finished with lots of local volunteers getting involved to make sure every bit of the festival works as smoothly as possible – from market set-up to car parking, serving drinks to washing up, selling merchandise to answering queries to shaking collecting buckets; they've got it covered.

Funding mainly comes from market stall holders, sponsors, patrons and fund-raising events held throughout the year. As the festival takes place in the town's public spaces, there is no charge for entrance and just a small charge for the workshops and tastings; the demos and talks are all free. This is great for the festival and the stallholders as visitors don't feel the need to eat their bodyweight in freebies after paying an entrance fee. Hopefully the enjoyment of visitors over the festival and their appreciation of all that was going on make the festival team's incredibly hard work worthwhile.

Do save the date for Dartmouth Food Festival 2020 – Friday 23 to Sunday 25 October 2020. See you there!
dartmouthfoodfestival.com