Down Memory Lane: 1995 trip to New York
07 November 2019
Recollections of the Guild's trip to New York in 1995 compiled by Roz Denny
'A chance comment of mine on the Facebook Forum a few weeks back – about a tea towel bought almost 25 years ago years ago – prompted requests to know more about this self-organised eating holiday.
'I originated the idea of a work-pleasure trip organised by food writers for ourselves. So in November 1995, ten members and a popular PR (who came as a guest) boarded a flight to JFK NYC. There was no strict programme or schedule – we were all free to do as we wished, teaming up in unofficial flexible groups and doing a bit of Christmas shopping on the side. Here are extracts of some memories…'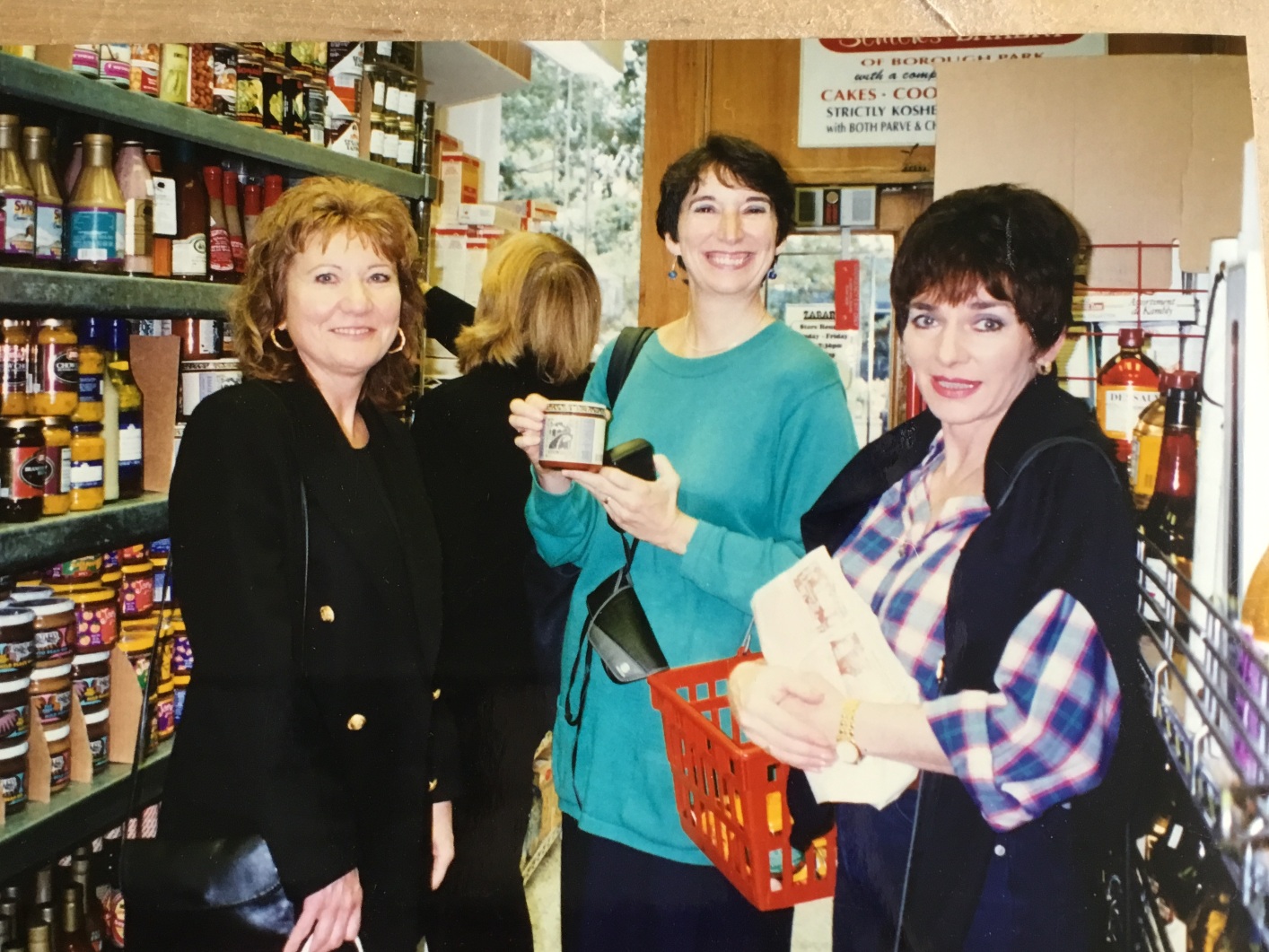 Lesley Mackley (above centre) 'It was the first time I had been to New York and I was completely blown away by it. We were welcomed the first night by Sarah Bush at her glamorous high-rise apartment (which looked down on a floodlit roof top running track) for drinks and canapés. Thereafter we followed our own programmes, singly or in groups. It was November and one day it would be freezing cold and the next we were in shirt sleeves. All the stores like Bloomingdales and Macys were getting their Christmas decorations up and I was struck by how sparkly everything was. I remember a trip on the Staten Island Ferry as the sun was going down at the end of a very clear day. It was magical. I have been to New York a couple of times since, but nothing is as special as that first sight of it. Thank you for bringing back all those memories'.

Clarissa Hyman 'I organised a flexible mini bus tour for some of us (with a hilarious twist at the end of the tour) and we stopped off at various places including a cheese maker. However our little mini bus broke down and we all had to get out and push!'

Jenni Muir 'No one could forget that food tour guy surely! I remember a member of staff in a cheese store wouldn't hand us samples for religious reasons. One night we went to one of the famous delis near our hotel (with Rosie Stark) and had cheese blintzes (or at least I did), then the next night we went to some very hot new Swedish-French restaurant and JOAN RIVERS was sitting at the next table!'
'At the Stage Deli someone (can't remember who) said they weren't very hungry which caused uproar amongst the staff – the place came to a halt as our terrifying waitress screamed "Whaddya mean you ain't hungry??????? You don't come here if you ain't hungry!!!!!!!!! Honey – you gotta EAT!!!!!!!!!!……."

'Another fun minibus tour cruised past various movie locations including including Delancey Street (Crossing Delancey) and Katz Deli (When Harry met Sally) featuring Megan Ryan's faked orgasm scene; a lady diner on the next table uttered the classic line 'I'll have what she's having'. Some went to the New York Opera, others to the top of the (now tragic) World Trade Centre. And the famous downtown fire station from Ghostbusters.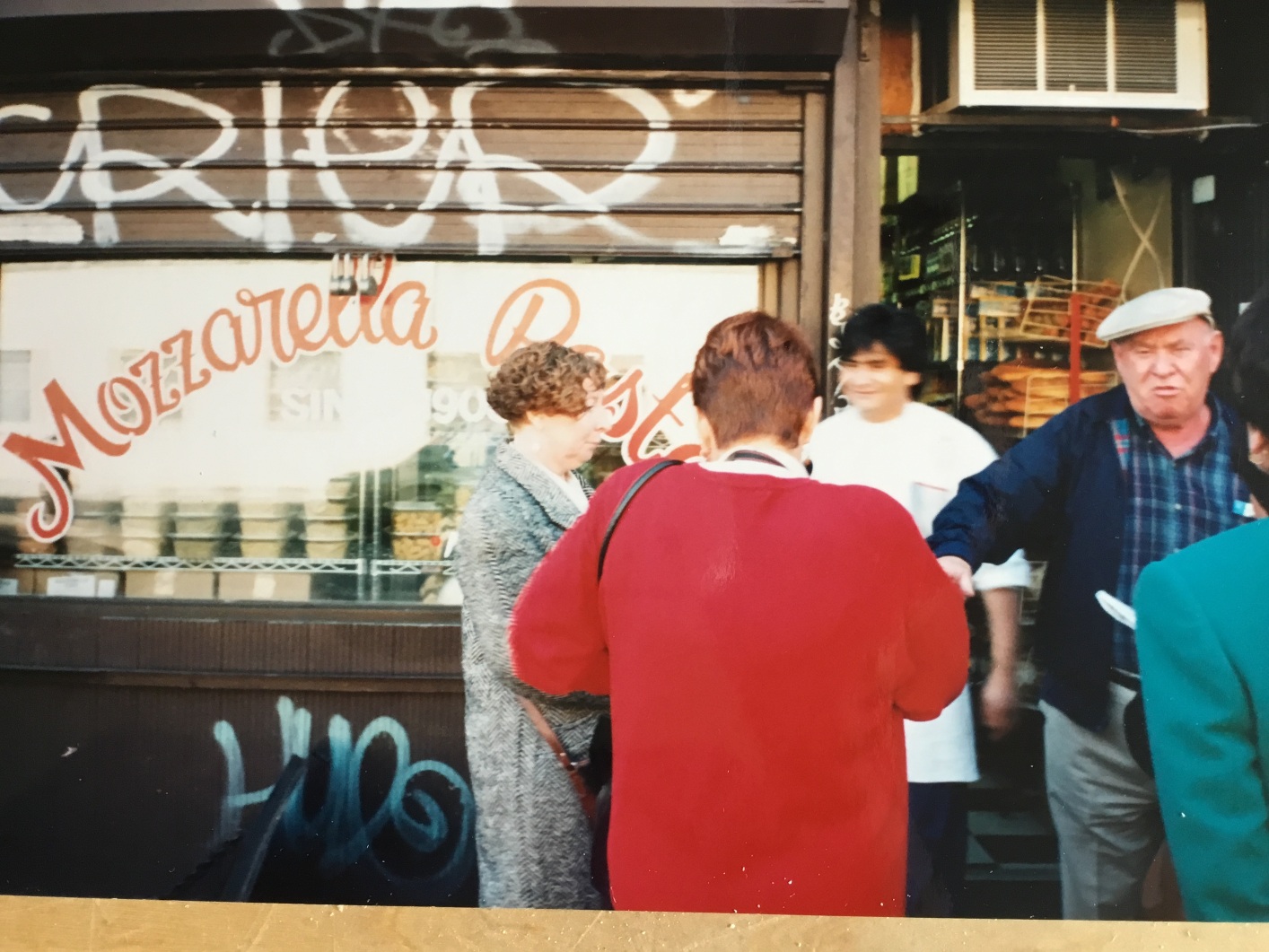 'Naturally there were many visits to food stores and famous delis. One noticeable thing was the lack of any big supermarket chains, although there were many fine food shops that appeared to be independent, which we were told was typical of downtown New York due to the lack of space. Of course we visited iconic shops like Dean and Deluca, Zabars, Williams Somona, the food and cookery bookstore Kitchen Arts and Letters (meeting the legendary Nach Waxman) and the Union Square farmers' market, where we saw Amish women in traditional dress selling their handmade cheeses. That was an eye opener as we didn't have farmers' markets in the UK then. And of course we indulged each night, and day, in some wonderful food – dinners at Gramercy Park Tavern, the Union Square Café, perfect patisserie in geometric styles from Maury Rubin's The City Bakery, and the ultimate breakfast oatmeal (and more) at Sarah Beths.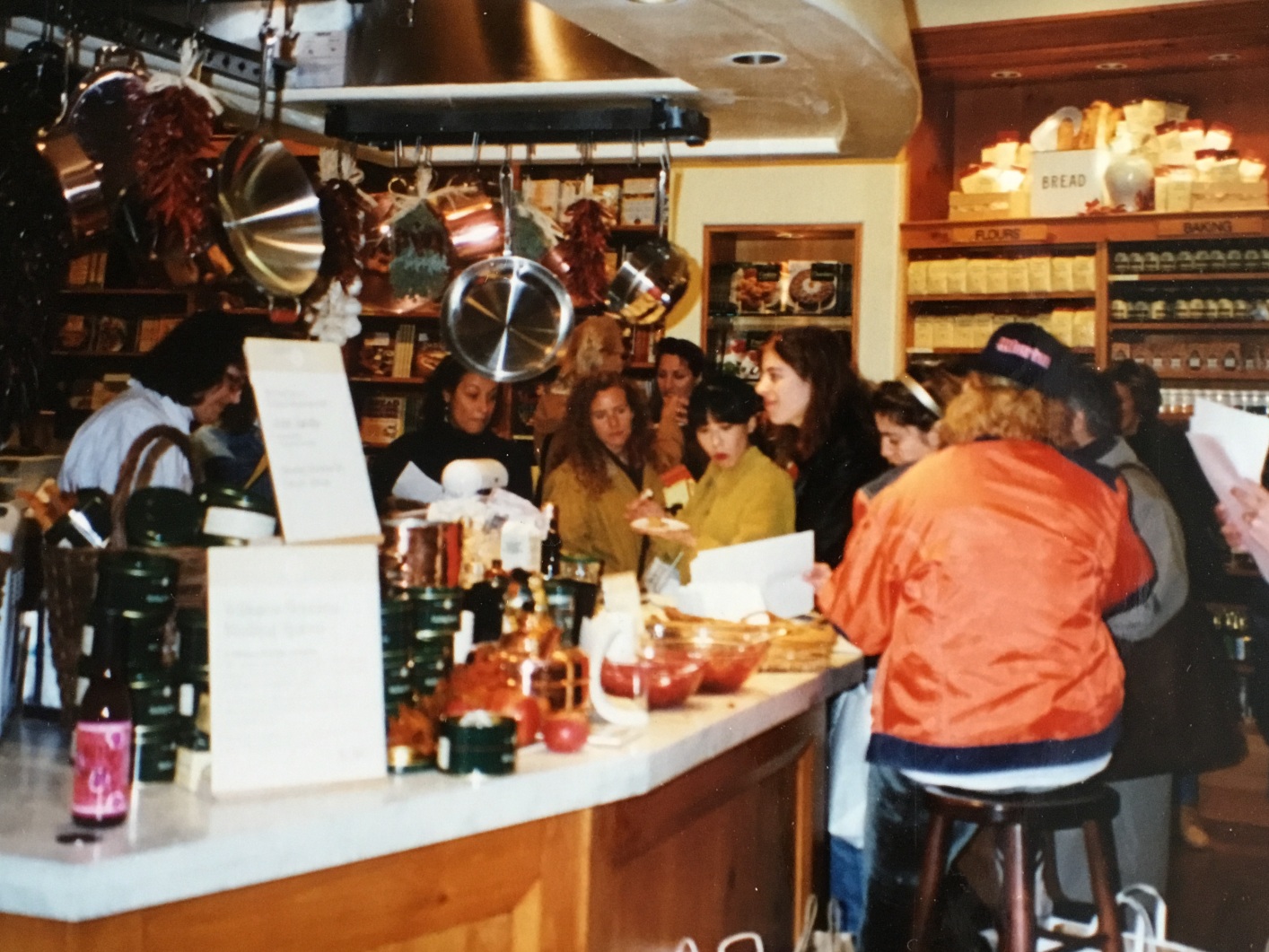 'It really was the most wonderful trip. And I bought a gorgeous suit, scarf and winter hat in Henri Bendel. The hat is sitting on my bedroom chair at this very moment…nearly 25 years later. Eating and shopping – the perfect combination. '

Also attending were Katherine Blakemore, Rose Elliot, Lorna Rhodes, Wendy Sweetser, and sadly the late Grace Mulligan, Rosie Stark and Michelle Kershaw (of Lakeland)

Further food trips organised by members included Istanbul, Barcelona, Alsace, Rome and Sterling – as well as Venice, recollected recently by Rosemary Moon. If you've any memories of these, the newsletter would like to hear from you.