Two weeks at the University of Gastronomic Sciences in Pollenzo
09 July 2019
Guild member Bruce McMichael is currently studying for a Food Culture Masters:
Would I have read Rebecca Earle's pocket sized-Bloomsbury edition of Potato before I enrolled in a food culture Masters course, probably? But in all likelihood not in one fascinating sitting. Now – I would, and did!

Five months into my course I am primed with a deeper understanding of 'food culture of, for example, 'what immigrant foods are'; why rural, subsistence farmers and why European 'peasant farmers' of centuries past are not conservative, late adopters of new technology but creative and curious, understanding the impact of climate changes and soil management from ground level. Reading such books, and attending lectures and conferences, such as this month's 'Food Mobilities: Making World Cuisines' held at the University of Gastronomic Sciences in Pollenzo, about an hour south of Turin, Italy are key to my Food Culture, Communications and Marketing course.
The course started in January 2019. Classroom-based activities finish mid-July when I will spend some time as volunteer/ intern perhaps in Italy, perhaps further afield and write a thesis. More on these later when the places and topics are confirmed.

So the book and conference happened in the same week. Within the previous ten days I had visited one of Italy's two hand-made wine barrel producers, taken four classes with a US-based food writer on 'How to write a recipe and create a cookbook', and started a pottery class (our university is sited in a UNESCO site, full of Roman ruins and artefacts, including pottery, glass broach clamps, amphora …). I also got to eat Uruguayan food cooked by chef and food activist Laura Rosana and interview her for the student podcast. While the university is an independent institution, it is closely linked to the Slow Food movement. In the US Alice Waters of Chez Panisse is a passionate of advocate of the movement/organisation and is coming to Pollenzo this week to talk to students (I was the first to sign up for a seat!).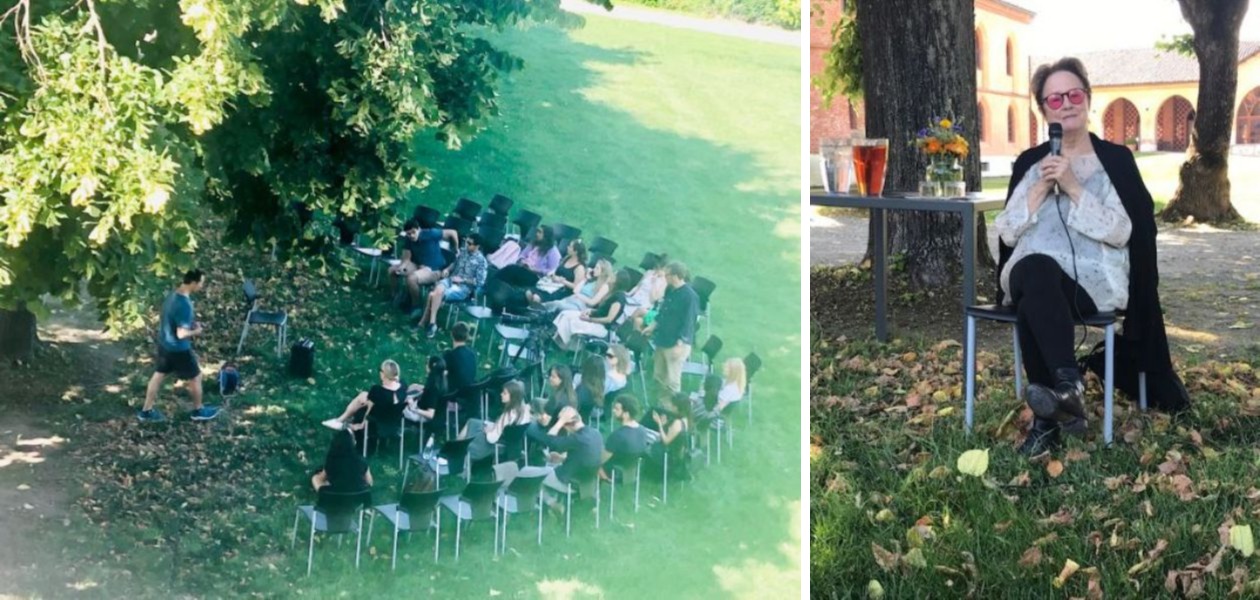 And this weekend along with ten classmates I'll be in Parma visiting a balsamic vinegar maker, winery, a maker of Culatello di Zibello) and a Parmigiano Reggiano latteria. While my Italian language skills are not as far advanced as I'd promised myself, and I probably spend far too much time on Instagram, the course has been an amazing experience. If anyone is considering further study, I can highly recommend it and if perhaps you'd like more information on UNISG and Slow Food, please do contact me.
unisg.it/en/welcome-unisg