Awards 2020 – Call for Entries
11 January 2020
Entries are now being accepted for the 2020 Guild of Food Writers Awards for food and drink writing and broadcasting.
The Guild of Food Writers Awards were established in 1996 and are presented in recognition of outstanding achievements in food writing and broadcasting.
There have been some small changes to the categories for 2020 to reflect how the world of food writing has evolved since the awards were established. Most significantly we have added a new Drinks Writing category as we recognise there is a close overlap between this field and food writing.
Full details are now available here, where you will also find a link to the online Awards entry form.
There are 13 main awards categories:
Food Podcast or Broadcast Award
(Sponsored by The FoodTalk Show)

Food Writing Award

Recipe Writing Award


(Sponsored by

Gold Top)

Restaurant Writing Award

Drinks Writing Award

Investigative Food Work Award

Food Magazine or Section Award


(Sponsored by

Lakeland)
Online Food Writing Award
(Sponsored by Peter's Yard)

First Book Award

Food Book Award
(Sponsored by Westmorland)

International or Regional Cookbook Award

Specialist or Single Subject Cookbook Award

General Cookbook Award


(Sponsored by

Thermapen®)

The closing date for completing entry forms is Monday 3 February 2020 and all materials must be with the juries by Monday 24 February 2020.

The winning entry in each category will receive a trophy. The winners of each Award will be announced at the Guild of Food Writers Awards Ceremony on Tuesday 16 June 2020 at the RHS Lindley Hall, Elverton Street, London SW1P 2PB.


The Guild also presents the Inspiration Award to celebrate an individual or group making an inspirational difference to how we eat today. This award is unique amongst the Guild awards as the only people who can submit nominations are the Guild's own members. Nominations for this award will be sought in March 2020.
Full details of are now available here, where you will also find a link to the online Awards entry form.
Sponsors
The FoodTalk Show
(Sponsor of the Food Podcast or Broadcast Award)
"The FoodTalk Radio Show was founded by Sue Nelson, CEO of The Breakthrough Group and author of Foodtech UK. Food and drink experts from around the country are invited as guests to discuss the latest trends in everything from distribution and delivery, to taste profiles and tech innovation.
Sue has appeared on nearly every national radio programme in the UK from the Today programme and Jeremy Vine to Radio 4's The Food Programme and Farming Today. She was formerly CEO of NW Fine Foods and has been a regular guest on television programmes as diverse as Trisha and The Culture Show. She is also author of the NW Fine Food Guide with Simon Rimmer of Channel 4's Sunday Brunch.
Her fellow presenters are Ollie Lloyd, Co-founder of Great British Chefs, who has worked with chefs such as Marcus Wareing, Michael Caines, Tom Aikens and Nathan Outlaw, and Holly Shackleton, Editor of Speciality Food Magazine, the leading trade magazine for the fine food industry.
The podcasts are available on the FoodTalk and Speciality Food magazine websites and on iTunes, Spotify, PodBean, Stitcher, PlayerFM, TuneIn and the Podcast app, and sent to our syndicated radio stations on Thursday each week at 4pm.
For 2018 there were 77,000 podcast downloads and 65,000 listeners per week via syndicated radio stations across the UK, in California, Michigan and Malta. There were also a combined 104,800 Twitter followers and 218,000 Facebook fans via FoodTalk, Speciality Food and Great British Chefs."
For enquiries about free syndication or featuring on the show, please contact hello@foodtalk.co.uk.

For more information, visit foodtalk.co.uk; on Twitter: @foodtalkshow.
Gold Top
(Sponsor of the Recipe Writing Award)
"Gold Top with Cream at the Top
Established in Buckinghamshire in 1954, QMP was set up in association with milk producers throughout the country to market and promote their new brand, Gold Top.
The Gold Top selection stands for premium quality and superior taste, it is this quality, alongside our high end service, which makes us stand out from our competitors.
The original Gold Top Milk is made the traditional Guernsey and Jersey way with the cream on the top, and tastes delicious, the luxurious Gold Top Smooth is a variation whereby the indulgent cream is blended evenly throughout the entire bottle. The Gold Top family includes, butter, cream, ice cream amongst others.
QMP are set to make an even greater impact through increased promotion, as well as sponsoring several dairy and food shows in the UK and internationally throughout the year, we have sponsored the first Milk Sommelier event, held at Borough Market in London, with others to follow in the UK. QMP are aiming to organise some more on farm product promotion demonstration days."
Lakeland
(Sponsor of the Food Magazine or Section Award)

"At Lakeland we're passionate about all things cooking, baking, cleaning and laundry. Our company was founded over 50 years ago in the heart of the Lake District and from humble beginnings our family-owned business is now multi-national as well as multi-channel.
Our buyers are constantly searching the world for ground-breaking innovations and ideas to add to their carefully curated range of can't-live without products, always working closely with our customers to ensure they have everything they need to create delicious, healthy meals at home as well as inspiring them with handy time savers that make life just that little bit easier.
Customers can shop with us via the Lakeland website, catalogue, by phone, or by visiting one of our 67 stores up and down the country. Customers can find over 500 free recipes online and we hold regular demonstrations across our 67 stores where you can get hands-on with many of our products.
No matter how you shop, our friendly and knowledgeable staff are always on hand to offer expert advice and ideas. Plus of course all our products are backed by Lakeland's unrivalled 3 year guarantee."
For more information, visit lakeland.co.uk; on Twitter: @LakelandUK; on Facebook: facebook.com/lakelanduk; on Instagram: @lakelanduk; on Pinterest: lakelanduk; on YouTube: LakelandTV.
Peter's Yard
(Sponsor of the Online Food Writing Award)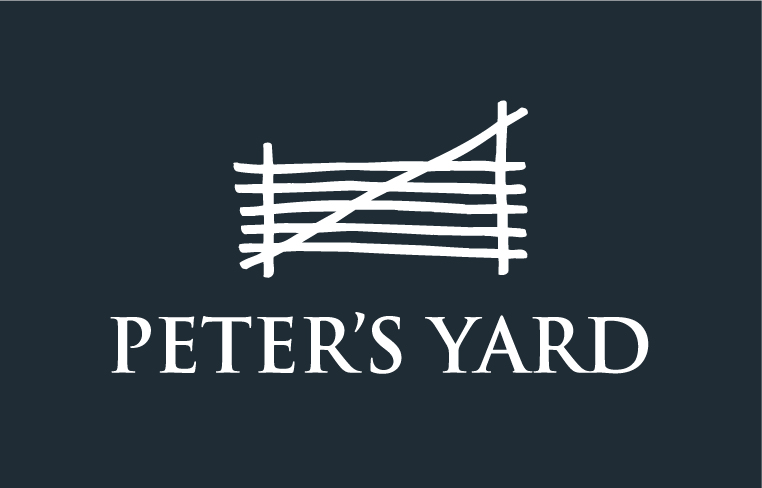 "Peter's Yard make a range of sourdough crispbread at their craft bakery in London, following an authentic Swedish recipe. In Sweden, crispbread (or knäckebröd) has been a staple part of the diet since the 1500s. Large discs of dough were baked at harvest time and hung on a pole above the fire to keep them crisp and provide a wholesome source of food throughout the long, dark winters.
Inspired by this tradition, Peter's Yard use only a few simple, natural ingredients to make their crispbread including Shipton Mill organic flour, organic fresh milk, honey, sea salt and sourdough, which is fermented for 16 hours before each batch is made. This slow fermentation allows for more complex flavours to develop. The dough is then hand-baked in small batches until dimpled, wobbly and irresistibly crisp.
There are a range of recipes and sizes available to suit every occasion. Every recipe in the Peter's Yard range has received a Great Taste Award and their crispbread is a favourite of many chefs and food writers including Nigel Slater, Valentine Warner and Mark Hix."
For more information, visit petersyard.com; on Instagram: petersyard; on Facebook: facebook.com/PetersYard/; on Twitter: @PetersYard.
Thermapen®
(Sponsor of the General Cookbook Award)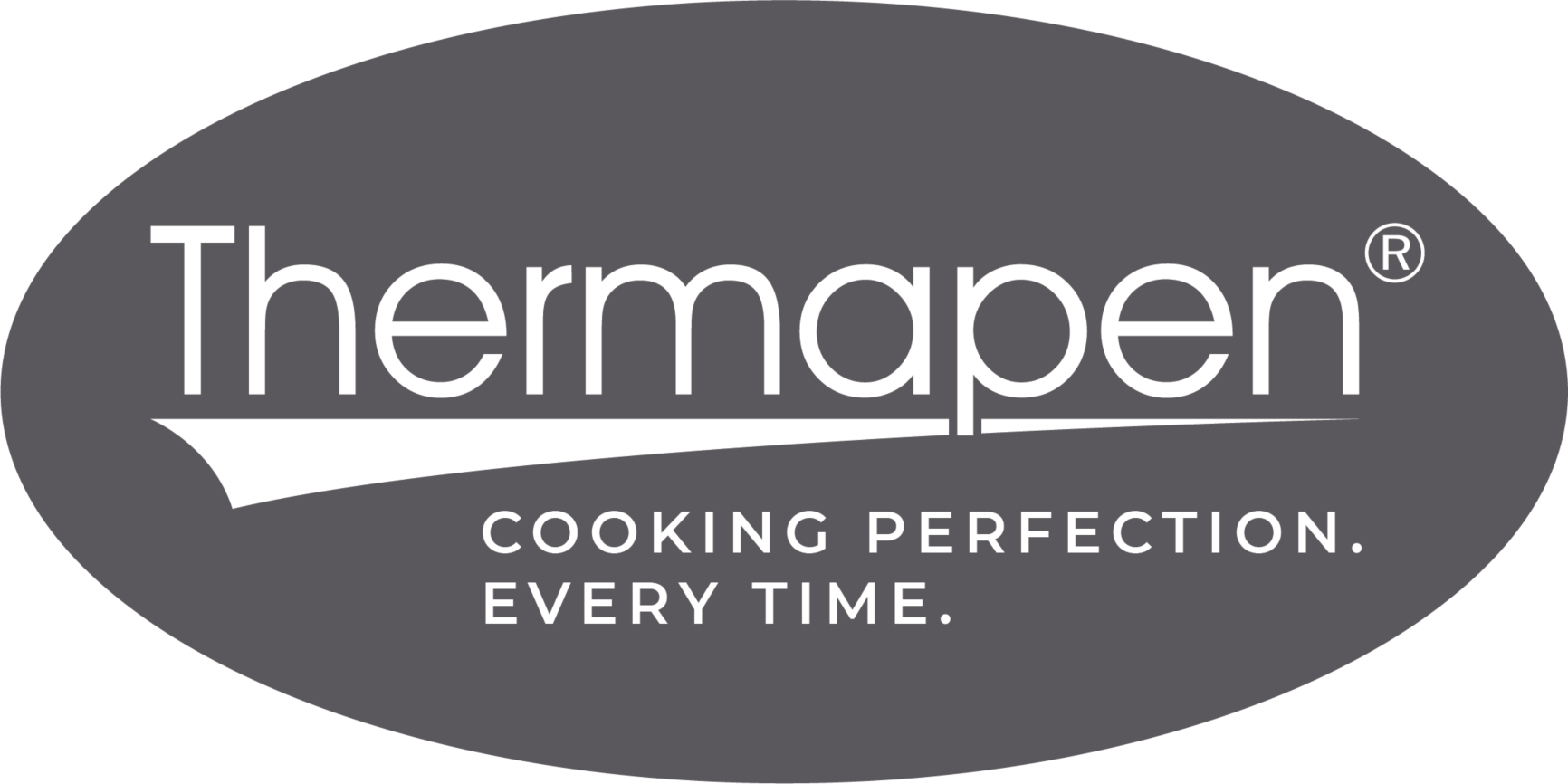 "Cooking Perfection Every Time
A favourite kitchen essential of many celebrity chefs and professional cooks, the Thermapen® thermometer is made in Britain by ETI Ltd, the UK's leader in the manufacture and design of electronic thermometers and temperature probes. In 2018 the business was awarded the Queen's Award for Enterprise for innovation, their fourth Queen's Award since winning its first in 2012.
The Thermapen gives an accurate temperature reading in just three seconds, achieving cooking perfection every time. Stylish, easy to use and available in a range of vibrant colours, the Thermapen is a must-have for every kitchen, whether you want to enjoy meat that is both succulent and cooked safely at home, produce a batch of jam, temper chocolate or cook up a feast on the BBQ.
Cooking times are often variable and imprecise, resulting in uncertainty and overcooking. Thermapen believes using temperature as a guide enables anyone to make delicious food with confidence. A quick temperature check eliminates stress and guesswork, and with a Thermapen you can be sure to get an unparalleled accurate result every time."
You can find out more about Thermapen Professional at thermapen.co.uk; on Twitter: @thermapen_; on Facebook: SuperFast Thermapen Thermometer; on Instagram: Thermapen.
Westmorland
Tebay Services, Gloucester Services & Cairn Lodge Services
(Sponsor of the Food Book Award)
"If we feel different, it's because we are.
We are a family business, whose original motorway service area grew out of our farm in Cumbria when the M6 was built through our land. Everything we do reflects those beginnings. In our Kitchens we make our own food, honest and nourishing. In our Farmshops, we work tirelessly to find small, exceptional producers, always starting locally. Above all, we hope that when you pass through, you feel you have arrived somewhere not anywhere; that you catch a glimpse of the place we are so proud to be part of – our environment, our produce and all the people we are lucky enough to work with.
Connecting people with place – farming food people place."
You can find out more about us at westmorlandfamily.com.
Tebay Services at tebayservices.com; on Facebook facebook.com/TebayServices; on Instagram tebayservices; on Twitter @tebayservices.
Gloucester Services at gloucesterservices.com; on Facebook facebook.com/gloucesterservices; on Instagram gloucesterservices; on Twitter @glouc_services.
Cairn Lodge Services at cairnlodgeservices.com; on Facebook facebook.com/cairnlodgeservices; on Instagram cairnlodgeservices; on Twitter @cairn_lodge.
Full details are now available here, where you will also find a link to the online Awards entry form.