Young Food Writer of the Year Competition 2020 – Call for Entries
07 February 2020
The Guild of Food Writers and The Week Junior are looking for the Young Food Writer of the Year 2020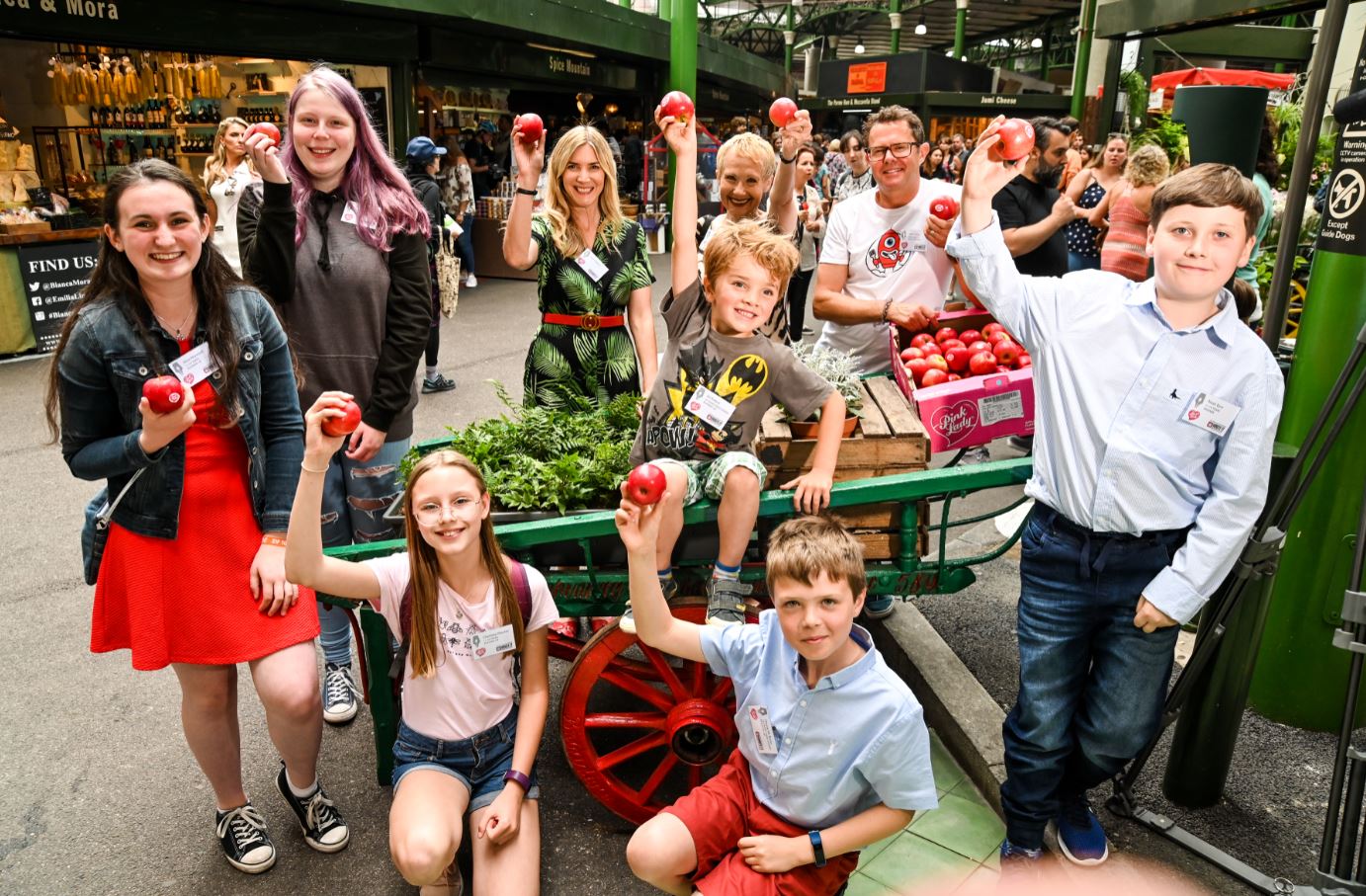 From far right clockwise: Noah Eyre, winner 11‑14; Henry de Bono, runner‑up 10 and under; Ed Pollard, runner‑up 10 and under; Charlotte Fletcher, runner‑up 11‑14; Alice Haywood, runner‑up 11‑14; Emma David, runner‑up 15‑18; Lisa Faulkner, judge; Sherry Ainsworth, judge
and Stefan Gates, judge
Image courtesy of Pink Lady® 
The Guild of Food Writers and The Week Junior are delighted to announce the Young Food Writer of the Year competition for aspiring, young food writers. The competition, which is now open for entries, encourages children from three age groups (10 and under, 11–14 and 15–18) to get their creative juices flowing by submitting a piece of writing inspired by food.

The theme for this year's competition is 'Food and Heroes' and we're looking forward to hosting the winners and the judges at a Winners' Event, which is all part of the prize.

The competition is now open and the closing date has been extended to Tuesday 30 June. To enter please visit theweekjunior.co.uk/foodandheroes.
Food and Heroes
We want to encourage children and young people to capture their thoughts and feelings about people in their lives who they feel are food heroes. The writing can feature the story of any food hero, either real or fictional, and some of the YFW team have come up with great suggestions to help stimulate your ideas.

YFW Judge Sherry Ashworth says 'my food heroes would be all the mums (and dads, but I bet they're fewer) who come home from work, get the dinner on – or maybe several different dinners, while helping with homework, answering the phone etc etc. And the food still tastes great. For example, a story in which food helps someone to become a hero, or someone becomes a hero because of food.'

Guild member Clarissa Hyman, who is one of the YFW organisers, has a whole list of story ideas:
'Being a guest at the Mad Hatter's Tea Party (Alice being a hero!)
'Harry Potter's favourite food.
'A sibling who cooks for the family when mum is ill.
'What do famous chefs eat when they're at home.
'Dracula and blood (D being an anti-hero!).
'Heroic feasts of Ancient Rome/Knights of the Round Table/Henry VIII etc.
'Swallows and Amazons picnic.'

Another Guild member and YFW organiser with a lot of ideas is Josh Sutton:
'My ideas of food heroes as a child were often associated with adverts on TV. I remember the Milk Tray Man, a daring mysterious figure clad in black clothes, risking life and limb to deliver a box of Milk Tray chocolates to a glamorous woman. The cartoon characters often used to advertise breakfast cereals were sort of heroes to me, Snap Crackle & Pop the rice crispy elves, Klondike Pete and his trusty mule advertising Golden Nuggets.
'In real life, my best friend Trevor's mum used to make us lemon curd sandwiches on sliced white bread. That always felt like a real treat for some reason.
'But one of the biggest impacts was when a friend of my Dad's bought us a Chinese cooking kit for Christmas one year. She individually wrapped several ingredients used in Chinese cooking, root ginger, tin of water chestnuts, Chinese cabbage etc etc and also a wok, a green tea set and chopsticks. She opened up a whole new world of dinners for us and enabled my brother and I to cook meals for the family. 
'Then of course there was Una, the farmer's wife around the corner, where my brother and I would walk to get the milk - straight from the cow, into the cooler. Una would let us fill our own milk bottles from the large jug, and even let us put on the silver foil tops, embossed with Beckside Farm, Carleton on them.
'Food heroes to me today, as an adult, are more often than not those who do things for others, providing food for people less fortunate. Adam Smith of the Real Junk Food Project is probably my all time food hero.'
The Competition
The Young Food Writer of the Year competition (formerly Write It) was established in 2008. It is the only national food writing competition in the UK for children. It has seen prestigious names from the Guild's membership judge entries from more than 1,200 aspiring food writers.
The Judges
This year's judges include bestselling cook book author, celebrity MasterChef winner, actress and presenter Lisa Faulkner; Karen Barnes, editor of award-winning delicious. magazine; award-winning documentary maker, TV presenter and author Stefan Gates; food writer and Guild Vice-President  Felicity Cloake; TV producer, cookery book writer and Guild member Kalpna Woolf; Sherry Ashworth, award-winning author of children's and young adult literature; cook, food writer, cookery teacher and Guild member Lorna Wing; Felicity Capon, editor of The Week Junior magazine; and Ben Isaacs, Features Editor of The Week Junior magazine. They'll use their collective experience, enthusiasm for food, drink and writing to find and celebrate the outstanding work in each age group.

From left to right: Karen Barnes, Sherry Ashworth and Felicity Capon


From left to right: Felicity Cloake, Lisa Faulkner and Stefan Gates


From left to right: Ben Isaacs, Lorna Wing and Kalpna Woolf
Background
The Week Junior's editor Felicity Capon says: 'The Week Junior is delighted to be teaming up with the Guild of Food Writers to host this prestigious competition, encouraging children and young people to express their imagination and love of food through writing. We know how creative and talented our readers are, so we're very much looking forward to seeing what they come up with this year.'
 
Guild of Food Writers Chair Genevieve Taylor shares Felicity's enthusiasm for this partnership: 'The Guild of Food Writers is delighted to partner with The Week Junior for the 13th year of our Young Food Writer of the Year Competition (formally known as Write It). The competition goes from strength to strength, with every year bringing more entries and a greater breadth of stories from talented young people. The Week Junior is perfectly placed to launch our 2020 competition across its wide readership of engaged readers and we hope they will enjoy our 'heroes' theme this year. I cannot wait to read all the entries.'


Two of last year's winners have shared their experiences of winning.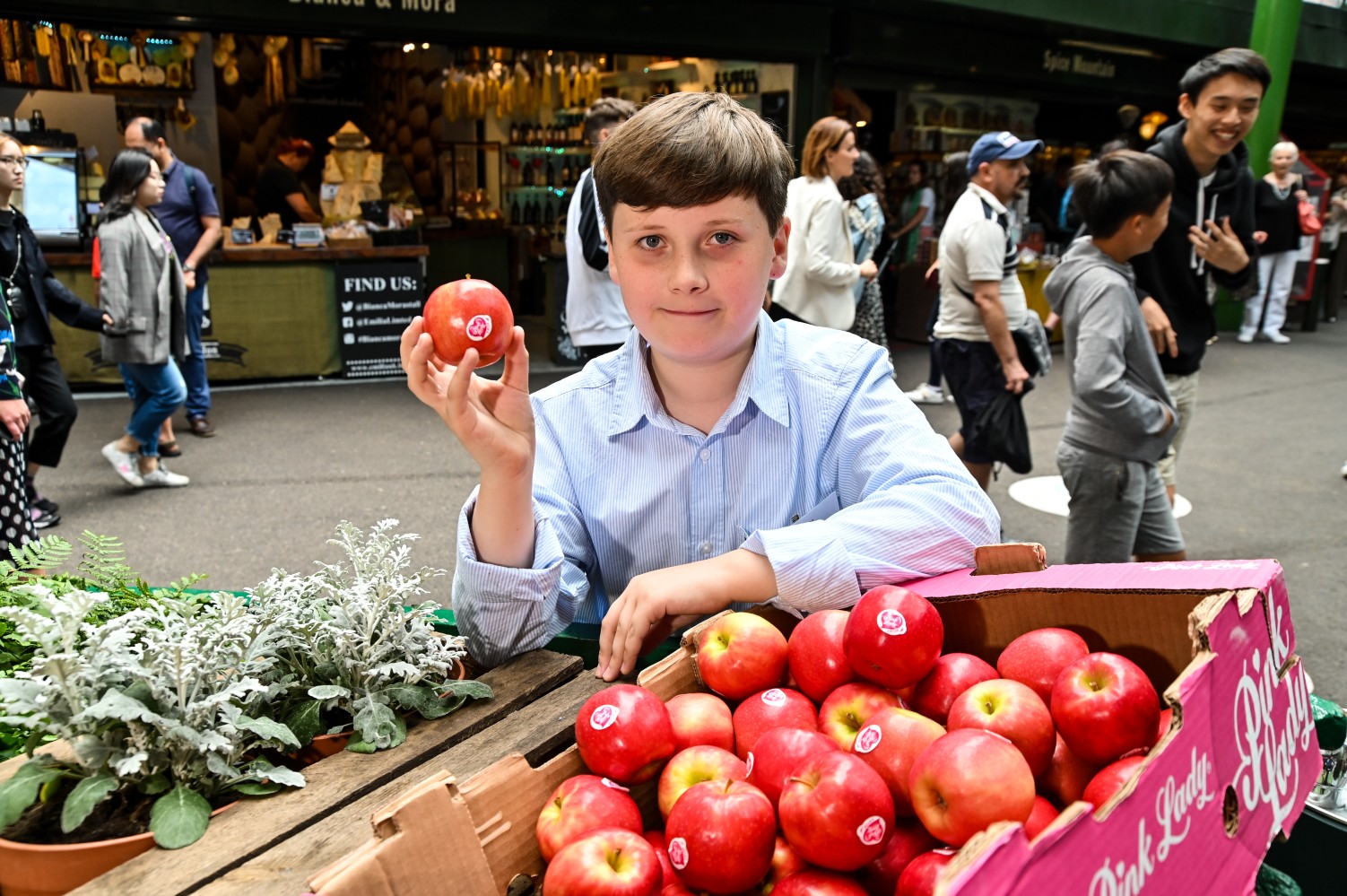 Image courtesy of Pink Lady® 
Noah Eyre, who was the winner in the 11-14 years old age group said: 'I've never entered a writing competition before or even felt proud of my work before but my piece about my nana was really special to me so I just thought why not! If you enjoy writing I would say just have a go … you never know you could be a winner like me. I won some brilliant prizes and met some lovely people. It was a brilliant experience.'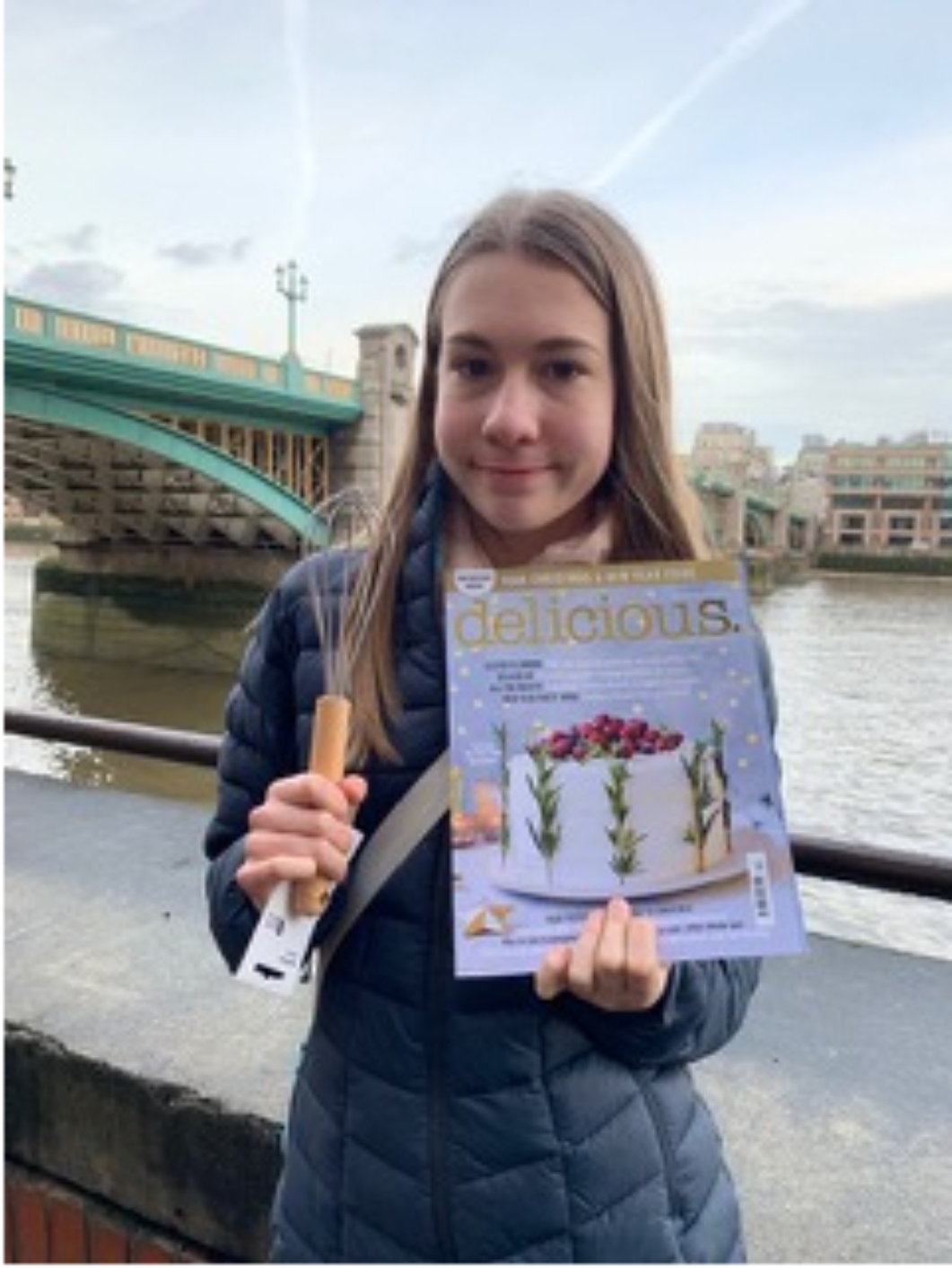 The winner in the 15-18 years old age group was Charlotte Corrigan and as part of her prize she spent a day at the offices of delicious. magazine. Charlotte told us 'I was delighted to be invited to the delicious Head Office in London, where I was able to shadow some very inspiring food writers. It is wonderful to see firsthand how a food magazine is put together and witness the meticulous detail that goes into planning this amazing magazine. This was such a brilliant experience that has inspired me to continue to pursue my writing.'
 
You can read all the winning and highly commended entries from 2019 at gfw.co.uk/2019/write-it-2019-winners/.
 
 
The competition is now open and the closing date has been extended to Tuesday 30 June. To enter please visit theweekjunior.co.uk/foodandheroes
About The Week Junior
The Week Junior is an award-winning magazine which aims to make sense of the world for young people. Since its inception in 2015 it has grown from strength-to-strength to become a market leader in the UK, offering a blend of thoughtful, inspiring and trustworthy news and current affairs stories which inform, empower and entertain children up and down the country every week.