Write It 2018 Winners
15 August 2018
The Guild of Food Writers and Pink Lady® Announce Write It Winners
Pink Lady® apples and the Guild of Food Writers are delighted to announce the winners of the Guild's Write It competition for young food writers. This is the second year that the Guild has partnered with Pink Lady® apples supporting the competition and Write It has gone from strength to strength with a record number of entries.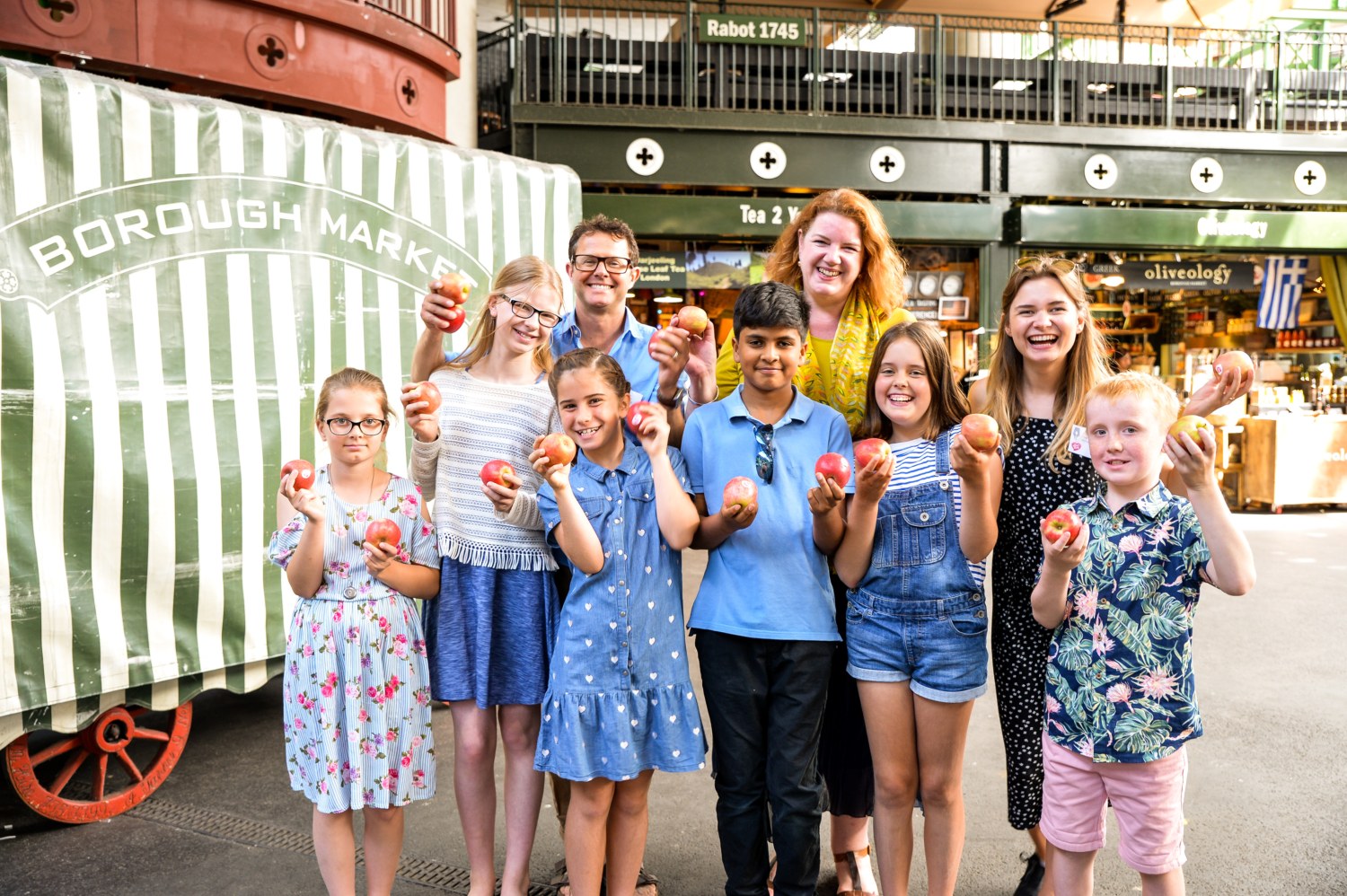 Judges and Winners. From left to right: Iris Stovell, Ella Tingley, Monica Alcover, Stefan Gates, Sohan Desai, Karen Barnes, Grace Williamson, Martha Collison and Oliver Docherty

Young and budding food writers were tasked with writing a piece under the theme Celebration for a chance to win the competition. Entrants were split into three age categories (10 and under, 11 to 14, and 15 to 18) and were encouraged to capture one of their favourite food experiences on the page.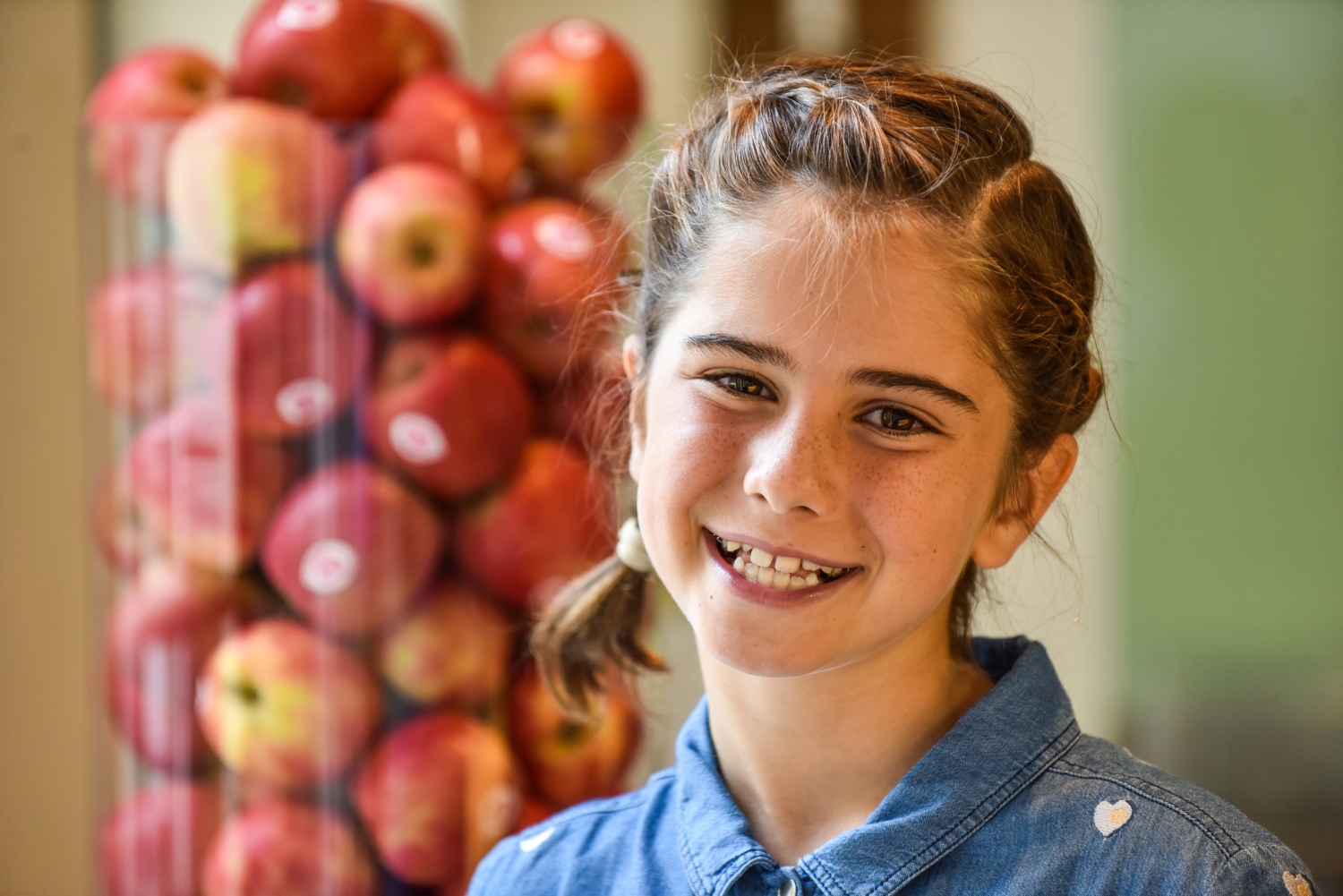 Monica Alcover, winner in the 10 years old and under category

Michelle Evans, chief marketing officer at Pink Lady®, said 'It has been a pleasure to work with the Guild of Food Writers again to promote an award that encourages young, creative minds to think about food in a positive way whilst inspiring the future talent of the food writing industry. We are also thrilled that our second year supporting Write It has had such a brilliant response and a record number of entries.'

Sohan Desai, winner in the 11 to 14 years old category

The prizes for this year's winners included having their piece published by First News, visits to the offices of those publications, magazine subscriptions and a selection of cookery books from the Guild of Food Writer Awards.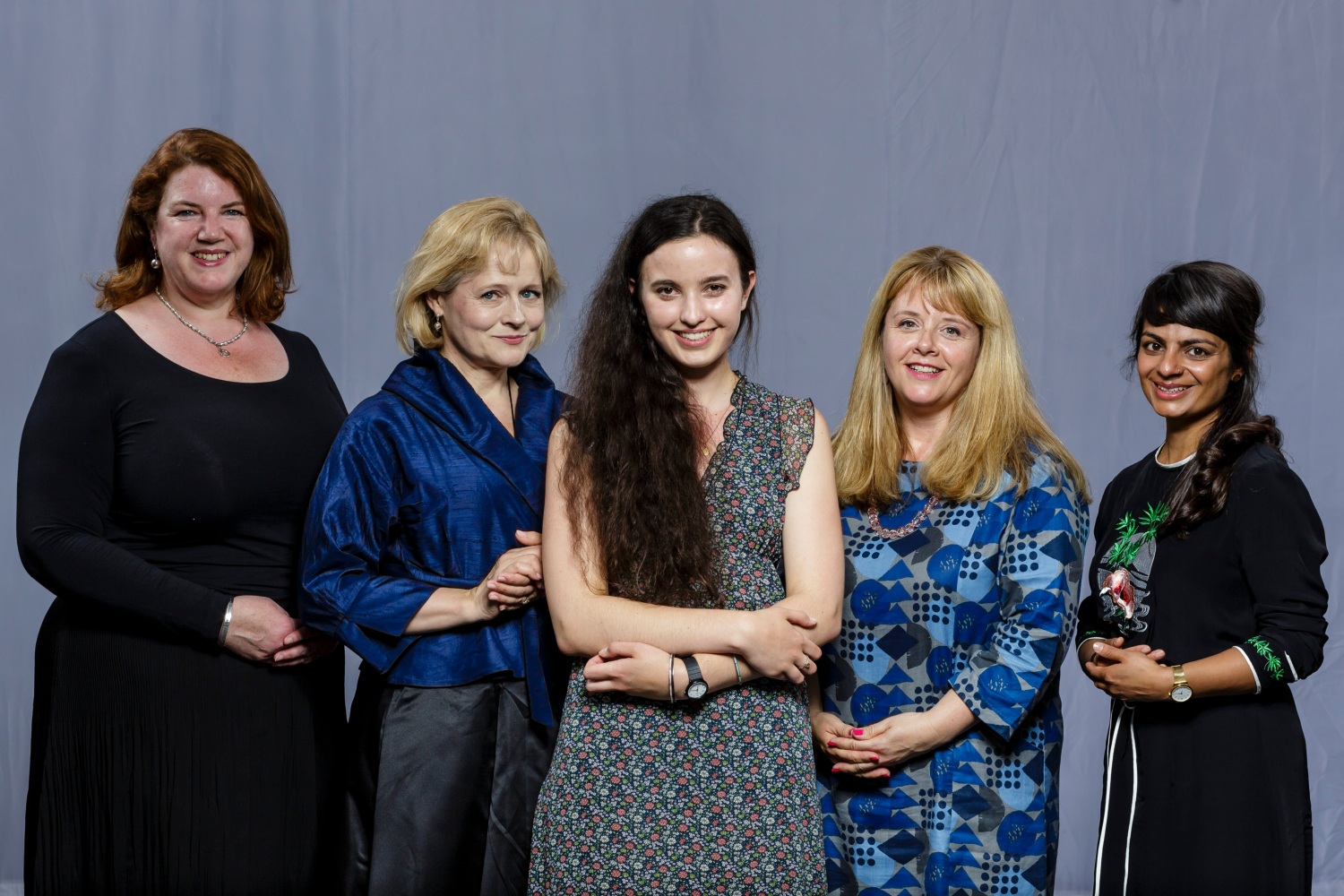 From left to right: Karen Barnes, Xanthe Clay, Christiane Hitchcock (winner in the 15 to 18 years old category), Michelle Evans and Meera Sodha at the Guild's Awards Ceremony


New for this year was a special judges and winners lunch hosted by the Guild in the magnificent surroundings of London's Borough Market. The lunch provided a relaxed environment for all the winners to meet some of their food writing heroes. Judges Karen Barnes, Martha Collison and Stefan Gates chatted to the children over a selection of freshly prepared ingredients from the Market.

Iris Stovell, highly commended in the 10 years old and under category

Families who attended explained the impact the event had had on some of the children. It has inspired them to enter next year's competition. Two of the children's teachers asked if they could come too! And one school has made use of our publicity material to send to their local paper as they are so proud of their winner.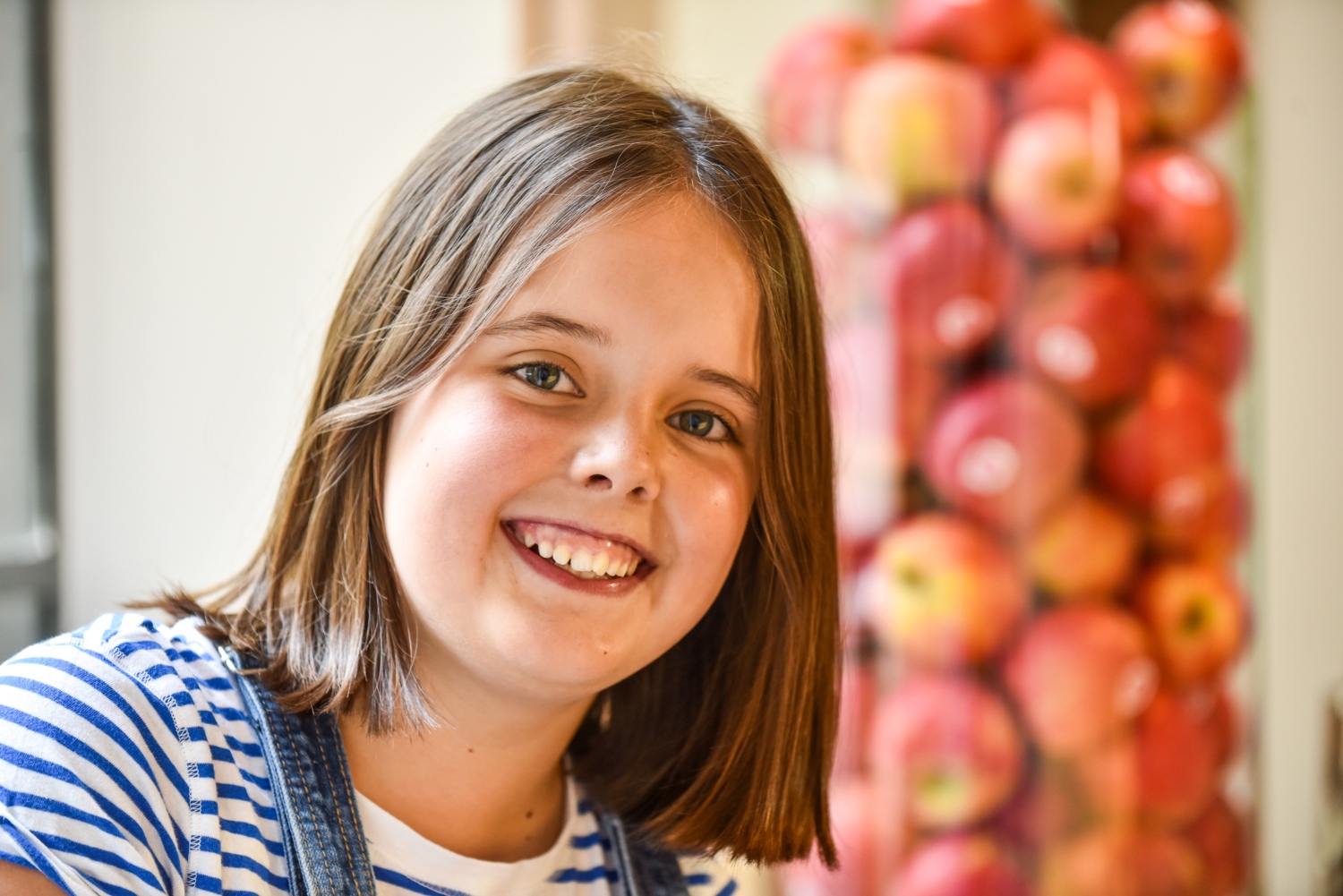 Grace Williamson, highly commended in the 11 to 14 years old category
For more information on the Winner's lunch, interviews with some of the judges and to hear one of the winning entries go to pinkladyapples.co.uk/news-and-events/news/a-feast-for-champions-for-write-it-from-the-guild-of-food-writers.


Write It 2018 Results
You can read all the winning and highly commended entries by clicking more at the bottom.

10 years old and under
Winner: Monica Alcover
Judges' comments: 'Monica's story was joyful, evocative and neatly written. This made us smile for days after we read it.'
Highly commended: Iris Stovell and Oliver Docherty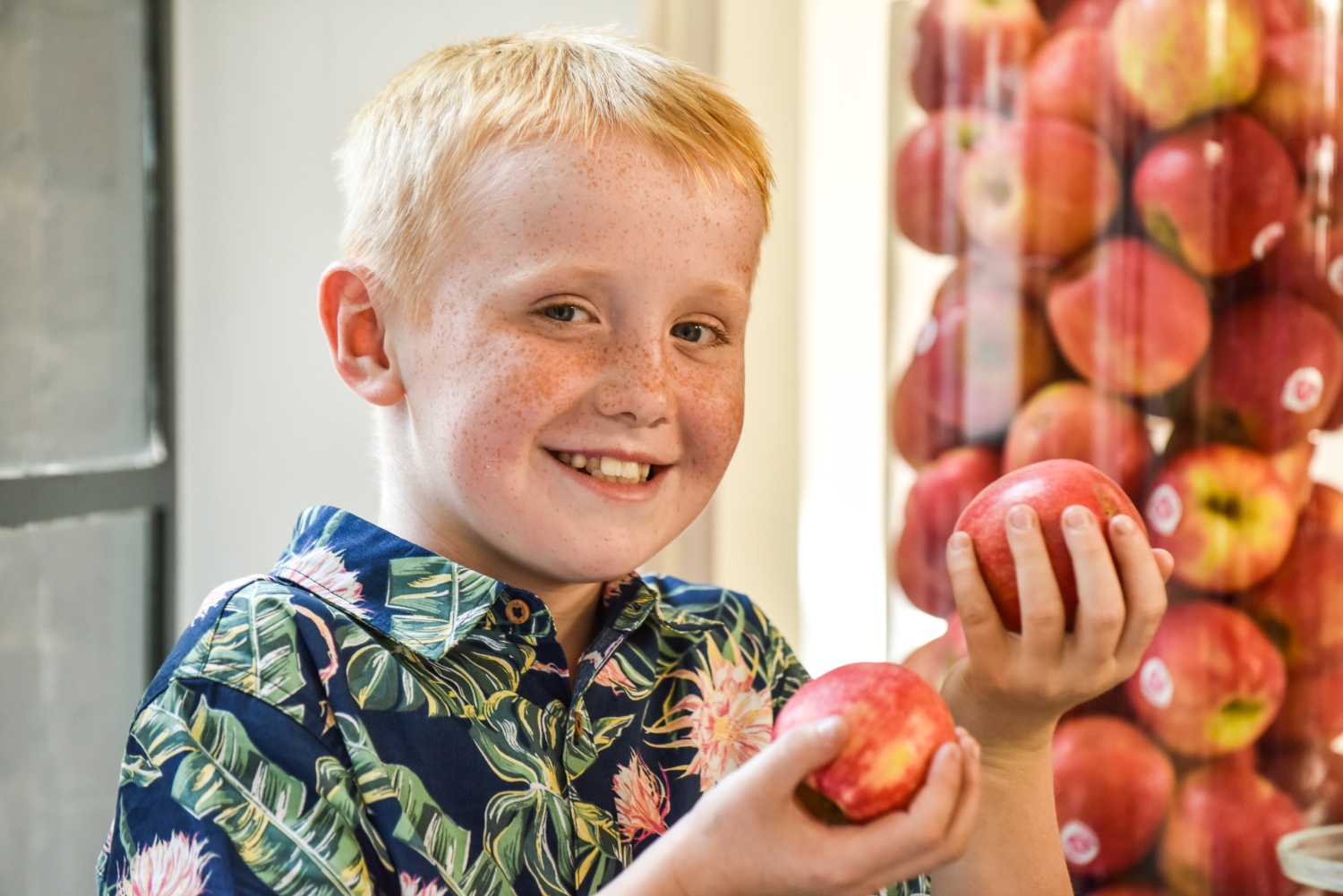 11-14 years old
Winner: Sohan Desai
Judges' comments: 'Sohan has a real gift for description and for conveying atmosphere. As well as writing beautifully about food, she brilliantly evokes the chaos of a family party.'
Highly commended: Grace Williamson and Ella Tingley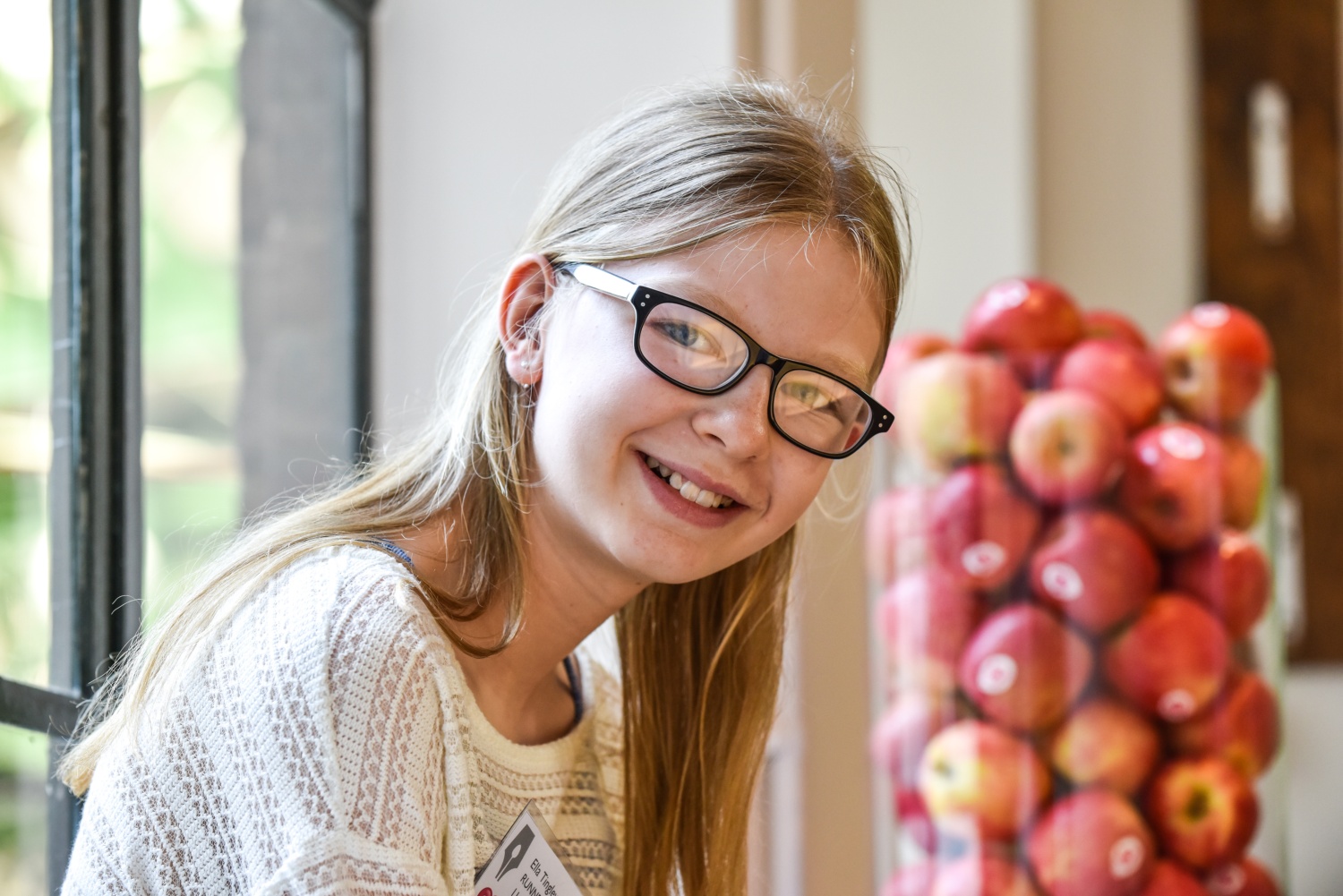 Ella Tingley, highly commended in the 11 to 14 years old category
15-18 years old
Winner: Christiane Hitchcock
Judges' comments: 'A surprising choice of topic, extremely well handled. The result is well written, moving, and - no mean feat - challenges the reader to think differently.'
Highly commended: Lauren Wheeler and Sophie Blauth
Winners. From left to right: Iris Stovell, Ella Tingley, Monica Alcover, Sohan Desai, Grace Williamson and Oliver Docherty
Thanks go to our panel of judges (chef, restaurateur, cookery book author, television presenter and winner of the Guild's Lifetime Achievement Award Rick Stein OBE, baking columnist Martha Collison, Guild President, food journalist and author Xanthe Clay, award-winning documentary maker, TV presenter and author Stefan Gates, cook and author Meera Sodha and Karen Barnes, editor of delicious. magazine); the committee members who put so much time into organising it (Sally Brown, Angela Clutton, Jayne Cross, Henrietta Inman and Genevieve Taylor); and most especially to Pink Lady® for helping the Guild focus young people on really engaging with food and thinking about how they write about it.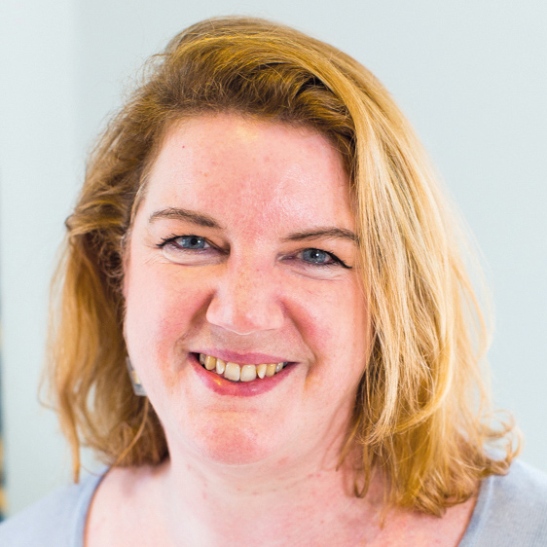 Karen Barnes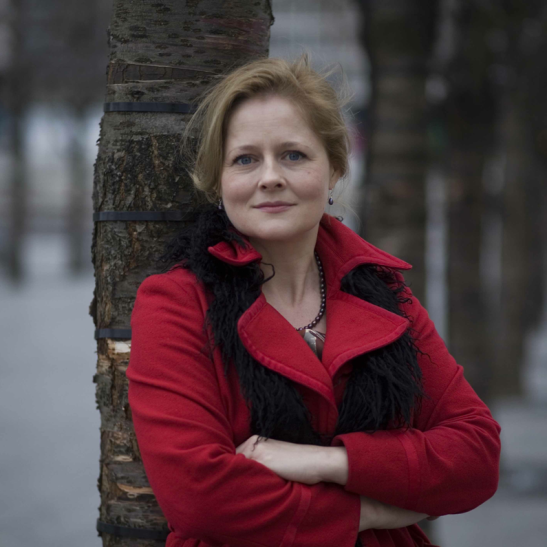 Xanthe Clay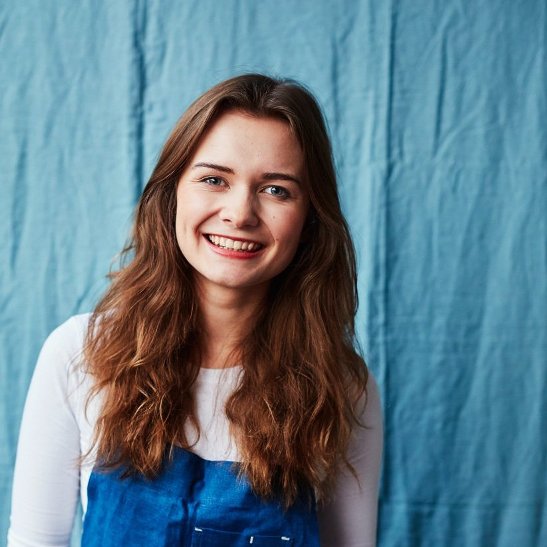 Martha Collison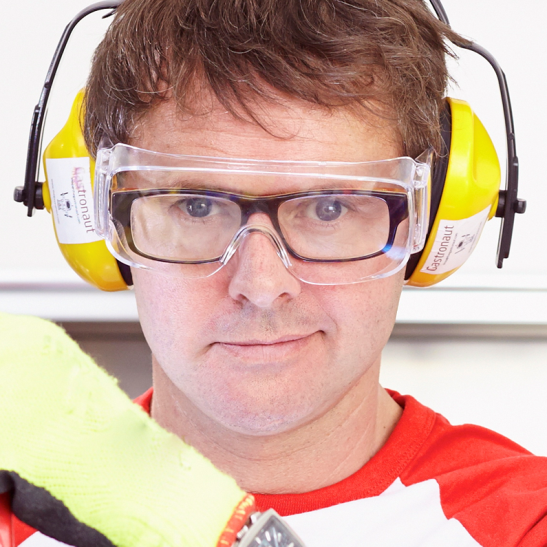 Stefan Gates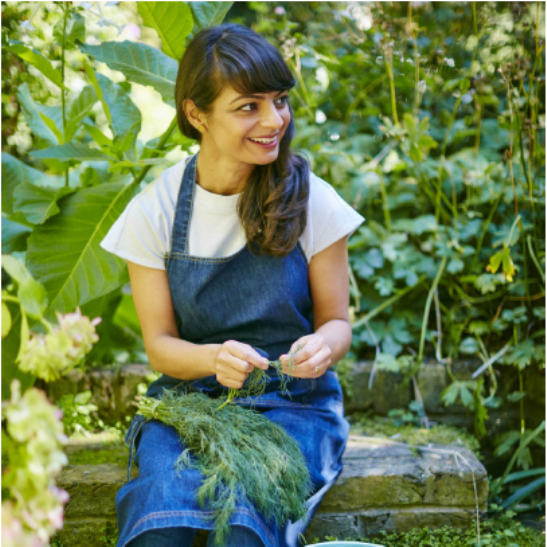 Meera Sodha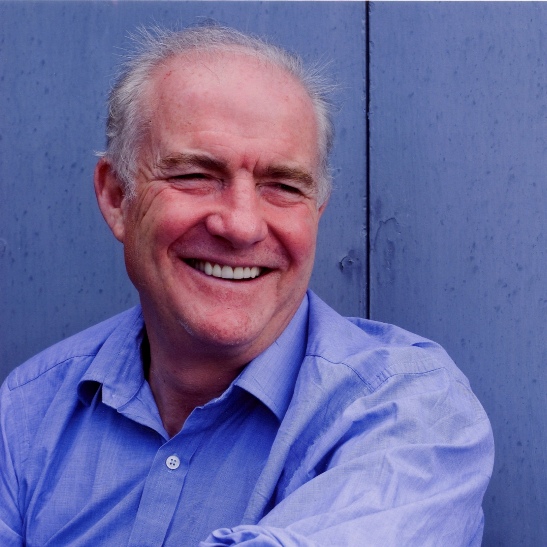 Rick Stein CBE
-Ends-
For further information please contact Kyla Flynn or Katy Meehan at MCG PR 0113 307 0113 or email kyla.flynn@mcgpr.co.uk
About Coregeo® Ltd
Coregeo® Ltd is the fresh produce brand marketing specialist. As the UK's Master Licensor for leading fresh produce brands Pink Lady® and Tenderstem®, Coregeo® has led the fresh produce industry in brand management and marketing. Adding to their stable of brands as the new marketing agency in the UK for stone fruit brand Metis® and becoming Master Licensor for Bimi® in Europe.
With over a decade's experience pioneering fresh produce brands, Coregeo® specialises in intellectual property and brand management, trade and consumer marketing services and trade relationship management.
More information at www.coregeo.co.uk.
About Pink Lady®
A Pink Lady® apple is the first to blossom on the tree and the last to be harvested by hand. From 'pip to perfection', only the very best pass the rigorous inspection tests to receive the Pink Lady® classification. This time on the tree helps Pink Lady® apples to develop their unique fizz, distinctive blush, sweet flavour and crunchy texture.
Pink Lady® apples are also packed with goodness – they are a natural source of energy and a single apple supplies a quarter of your day's vitamin C. In addition, you'll find boron to keep your bones strong, and pectin, which helps your body digest food more efficiently. What's more, with an average 100g Pink Lady® apple containing about 50 calories, they're the perfect ingredient or snack for a healthy lifestyle. For more information visit www.pinkladyapples.co.uk.
The Pink Lady® trademarks are registered by Apple and Pear Australia Limited (APAL) in more than 80 territories worldwide and reserved for the exclusive use of licensees.
Write It 2018 Winning Entries
10 years old and under
Winner: Monica Alcover
Nut the squirrel yawned in his tiny tree house. A fine day was waking up outside, when he heard the Palace soldiers approach his home.
"Good day" chorused the soldiers, "We have post from her Royal Highness." They gave an envelope to Nut and disappeared into the forest.
It Read:
Dearest Nut,
I have appointed you as the chief snack provider for my coronation tomorrow. Please provide hazelnuts for 300 hungry people.
Yours royally,
Queen-to-be Charlotte
Nut got dressed. He had a busy day ahead of him. He went straight to the forest to seek the hazelnuts.
Meanwhile in the palace attic, a girl called Ella was crying, for she was outstanding at baking, though so poor that she could only be a pot washer to the queens' Chef Stefano. He was a very cruel and harsh man and never let Ella bake. But with the coronation fast approaching, Stefano gave Ella a job; to make and deliver delicious chocolate icing for the cake.
Coronation day!
Both Ella and Nut were rushing to the Palace to deliver their food. In her haste, Ella tripped over the little squirrel. The icing and hazelnuts flew into the air, landing on Royal Charlotte´s face. The palace went silent. Everybody was waiting for the Queen to be´s reaction. She licked her lips. "It´s simply delicious!" She giggled. Everyone cheered.
She appointed Ella and Nut to become the Royal Chefs and cruel Stefano was fired. They called the incredible chocolatey mixture on Charlotte´s face NUTELLA.
10 years old and under
Highly commended: Oliver Docherty
Percy Pineapples Perfect Party!
The staff turned off the lights and locked the doors of the supermarket after another busy day.
Percy Pineapple climbed out from his crate and carefully looked around to make sure the store was empty of all humans. He loudly shouted: 'All clear everybody!'
What could possibly be happening in the middle of the night at a supermarket? A party that's what!
Percy Pineapple had been planning this party with his friends Amelia Apple, Oliver Orange, Maxwell Mango, and Lewi Lime. The Supermarket had a 'Fabulous Fruit' Promotion and they wanted to join in!
The fruit gathered on the confectionery aisle to start their celebration. Their natural colours were beautiful and brighter than any packet of sweets that were produced in a factory.
Percy ruffled his leafy hair to look his best. He wanted a dance with Sally Strawberry later! Carl Coconut jumped up and down to make a bongo sound and all the fruit started singing and dancing together as DJ Dragon Fruit played 'Strawberry Fields Forever'. Bob Banana served delicious rain water and soil cocktails at the bar as sunshine streamed through the ceiling. What a sight they were – every colour of the rainbow! The fruit did the conga round the supermarket. Even the grumpy frozen fish joined in!
They had a wonderful time but it was bedtime now before the supermarket re-opened. Sleepy but still smiling they settled down for the night already planning their next celebration.
10 years old and under
Highly commended: Iris Stovell
My Food Story
On New Year's Eve, my Mum and Dad cooked up a Chinese meal using recipes from my grandads cook books, to celebrate the new year. At about six o'clock 31st of December 2017, my elder sister and I were called down for dinner, neither of us knew what we would be eating, but a rich delicious smell was wafting up from our tiny kitchen.
As we sat down, Mum came in with a plate of Dim Sum (dumplings) and Peking Duck pancakes. After the starter, every finger was licked and Mum came back in with battered chicken drizzled in a sweet but delicious lemon sauce, succulent beef mixed with ginger and a side of toasted sesame seeds, and to top it all was a bowl of scrumptious egg fried rice. After everyone at the table desired more, Dad came in with a bowl of prawn crackers which we all helped ourselves to.
While my sister and I devoured the rest of the crackers, my parents, yet again, disappeared into the kitchen where we could now smell a sort of caramel. My sister and I savoured the heavenly scent wondering what our desert would be, and as if by magic Mum returned with golden apple and caramel fritters. Just the thought of them now makes my mouth water. We finished the fritters and lay back in our chairs, our stomachs fit to burst.
Now, every New Year's Eve we'll have Chinese in remembrance of my much loved grandad.
11-14 years old
Winner: Sohan Desai
Delectable Diwali
A spicy aroma tingled my nose as I walked down the stairs. The smell lured me into the kitchen. Pots and pans filled to the brim with food crackled and hissed like mini fireworks, watched carefully by my grandmother. Ladles scraped against the base of the pots. The pressure cooker whistled like a steam train. Warm air filled the room as if I was basking in the sun. On the kitchen island there was a rainbow of spices in tins matching the rangoli patterns on the doorstep of our house. It was Diwali.
Starters were already laid out. Pistachios hid in their shells like anxious tortoises. Coriander and desiccated coconut clung to the diamond shaped dhokla on the windowsill. Vivid green bowls of chutney were placed beside the dhokla. Crispy piping hot onion bhajees were stacked high.
Our main course was a delicious paneer curry. Making the paneer was like a science experiment. We added lemon juice to boiling milk and watched it curdle to make cheese pieces. It looked like a witch's cauldron. Now the paneer had magically been turned into a curry and gave off the smell of fiery ginger, which drifted round the room with a vivacious enthusiasm. There was a side dish of spicy potatoes speckled with mustard seeds like little dice. This was to be served together with puris that have puffed up like jellyfish, fluffy white rice and bowls of glistening sunset orange mango pulp.
Of all the scrumptious Diwali foods chocolate barfi is my favourite. To make the chocolate barfi we scrunched up biscuits. They snapped in my hands and crumbled into tiny pieces becoming soft and powdery before we added the chopped nuts. We melted butter in a pan and watched it foam. It gleamed in the rays of sunlight. When I added the cocoa powder it were as if the night sky had engulfed the sun. As we poured the syrup into the nuts the smell reminded nutella. For the topping I melted the luscious chocolate, which oozed in the bowl. I couldn't stop myself from "testing" it, which warmed my mouth. The luxurious chocolate swirled past my tongue and coated my throat. We built the barfi squares into a tower waiting to be demolished (by me).
Excited chatter and laughter spread through the room. The feasting had begun. The plates of starters were polished clean. My grandmother carefully put out the cauldron of paneer, which was nearly knocked out of her hands by my baby cousin. Hands all reached for food, ladling out the paneer and sharing out the puri leaving our neat work in crumbs. Now for my favourite part, dessert. The barfi crumbled in my hands. I made my way through three squares. My taste buds burst with the extravagant flavours, just as the fireworks started to explode outside.
11-14 years old
Highly commended: Ella Tingley
In the heat and noise of the kitchen, Charlotte and her little brother, a mischievous, food-loving three-year-old named Oliver, darted frantically around, in hope of salvaging the burning muffins in the oven. Grabbing the oven gloves, Charlotte raced to silence the incessant beep of the timer whilst the small boy trotted over to the buttercream…
Woosh! The overpowering scent of warm sugar hit her face in a great wave of hot oven air, blasting outwards, exciting her senses with the divine taste of freshly-baked cake. Her dirty apron fluttered in the breeze as she transported the tray of muffins (only slightly browned) into the garden, where guests were enjoying the summer sun, to put in place on the table.
Adorning the table lay a heaven of food: triangular sandwiches filled with tantalising smoked salmon, fresh cucumber or mouthwatering strawberry jam; four varieties of flavoursome scones, served with more homemade preserves and clotted cream; indulgent millionaire's shortbread and fluffy sponges, delicately dusted with a fine sprinkling of sugar, were just a handful of treats on offer. However, the centrepiece was yet to come - a majestic triple-layered chocolate fudge cake, beautifully iced, covered in tiny chocolate decorations, waited, under a tea towel, to be revealed at the opening of the family's annual summer party.
Out on the freshly cut lawn, the party was beginning. Friends, family, family of friends, friends of family: everyone, no matter how young or old, was invited - the Parkers' Big Summer Tea Party was an unmissable event. It took weeks to organise; hours of baking and several days of careful planning ensured that the summer party was the perfect celebration of the coming season.
Checkered picnic blankets lay on the grass while lemonade or champagne fizzed in the hands of the excited crowd. The happiness was undeniable; it felt like nothing could dampen their spirits as the countdown began.
Three, two, one…
A cheer resounded around the garden. Smiles lit up children's faces as they set eyes on the much-anticipated chocolate masterpiece crowning the table; adults gasped at the brilliance of the display. But their jubilation could not last long…
Exclamations and squeals soon drowned out the laughter; soaked partygoers dashed towards the quickly-flooding table, grabbing plates of food to move into the dry. Scuttling sounds, like insects hastening towards their home, could be heard on the patio while grass turned to a sloppy mess before their eyes. Unannounced, the heavens had opened - the rain had arrived.
While her favourite summer dress stuck onto her skin, Charlotte grappled with the elements to rescue as much food as possible.
Half an hour later, rain still streaming down the windows and tapping on the roof tiles, the whole assembly sat on the carpet of the living room, some wrapped in towels and others bearing the damp, devouring the feast like a pride of hungry lions.
"Isn't this what all British tea parties should be like?" Charlotte declared, chuckling. "Soggy sandwich, anyone?"
11-14 years old
Highly commended: Grace Williamson
Every summer, my family and I go to Cornwall, to enjoy the rocky headlands and the unpredictable seas. At times it is calm and transparent, whilst others, terrifyingly rough. But no matter what, I have grown to love the beach and the ocean, and I always will. Most of all, I love the fish, the food of the sea. Each morning of my holiday, me and my dad scramble down the rocks, breakfast in hand; I quite like Weetabix, with some milk in a flask for my cereal and my dad's coffee. Rods are flung over our shoulders. Yet, despite our eager commitment, most trips we come back empty handed, not a fish in sight.
Then, early one morning, as rain lashed down on us, there was an unmistakeable tug on my rod. Not a strong one, but, yes, it was definitely a tug. I reeled it in, excitement overwhelming me, to find the most huge and succulent sea bass I had ever laid my eyes on. It was helplessly, franticly, wriggling on the hook. Suddenly, on my dad's rod, there was yet another pull, another sea bass. It was as if the whole of the ocean's inhabitants had decided to swim leisurely below us, just waiting, almost wanting, to be caught.
Later on, after we had hauled our catch up the steep coast path walk, for lunch my mum and dad laid the fish on the BBQ, and it grilled beautifully. The outside was silver and crisp and the inside was tender, sweet, white flesh. Drizzled with sharp lemon, it was so simple, so satisfying. It was a celebration of the sea.
Every meal should be simple and delicious, it doesn't have to be fancy to be tasty. And so began my journey of food and cooking, it continues to inspire me, and it all began with that one day with my dad. Every journey has to start somewhere, and mine began with this. To climb a mountain, you have to first take small steps, then longer more difficult ones, and I think it is the same with cooking and most of all, eating and enjoying good food.
15-18 years old
Winner: Christiane Hitchcock
Determination is a word not often applied to food. Strength, perhaps. Staying power? In terms of slow-releasing carbohydrates, maybe. But determination? That is something unheard of. Perhaps it's not a concept that should be applied to food itself, but to the people preparing, selling and eating it; to those who can't afford it; and to those who fight adversity, all for a taste of fame, fortune, or even just the food itself.
A few years ago, food turned into a weapon against me: World War Pea, if you like, or the Wars of the Roses Chocolates. Suddenly, every bite felt toxic. Those around me took to snapping at me for it. "You don't eat enough." "Do you hate food or something?" or my personal favourite, "Just eat it." They couldn't see that food was not the enemy, but a shield in between me and the black cloud looming on the other side - a civilian, caught up in the conflict between my rational and irrational thoughts.
It was never about the food. It was about the cortisol on standby wiring my mouth shut, the fight-or-flight that turned my stomach, that sick feeling that comes with constant anxiety – something had to give, and somehow food volunteered itself as tribute. No wonder the baby aeroplane trick, employed by a friend trying to force-feed me, didn't work. What aeroplane wants to land in a warzone? A spoon with any sense would make a sharp about-turn and make an emergency landing back in the bowl. When I told another friend that I couldn't eat the strawberry she was waving in front of me, we shared a profound moment – the strawberry and I, that is. My friend left the room, declaring that she didn't want to be associated with someone who wouldn't eat. I was left sitting on the floor, staring at the strawberry which was red and rough, like my dry tongue. How had they got me so wrong? The same people who had warned me about the calories in my cashew nuts were now pushing me away because as they saw it, I had agreed with them – but I hadn't. How could I explain to them that I could quite happily leaf through food magazines, practically licking the pages, trying to inhale the calories I so wanted but couldn't physically eat? That this was more painful for me than it was for them to watch? I not only had to fight with myself, but also with them to get them to believe that I didn't want this any more than they did - I love food and always have, and this was torture to me.
This is where determination comes into play. While I had the opposite mentality of someone who longed to ignore food, I wanted nothing more than to be able to eat, but every cell in my body squirmed with anxiety when I came close enough to putting anything other than a glucose tablet in my mouth. It was after days of eating nothing but custard creams that I came to my epiphany: I had to force myself. It would be hard, I would feel sick: but I wanted to go back to loving food as much as I always had.
So, I attempted to stir my thoughts together. I read side effects leaflets like recipe books. I dusted my black cloud with flour until it paled then kneaded it in therapy, pummelling every last bit of hot air out of it. I try to knock it back if it rises again. The difference now is that I can feed it with what I want, and not the nothingness it craves: not with the empty energy of Lucozade, but with anything my heart desires. To have to fight an irrational coping mechanism with something you love is never easy, but now I know when to turn down the heat on bubbling thoughts and replace them with a warm cup of tea instead. I can flip through a cookery book again as though it were a self-help guide. More and more, my friends are realising that harsh words will never work on me as well as a hug and a chocolate bar. Determination for me is a cheesy cliché: like a sourdough starter, I had to put more work in before I got any results out. But finally, food and I are back on the same side, and that, for me, is definitely something worth celebrating.
15-18 years old
Highly commended: Sophie Blauth
Food and celebration; what do they mean to you?
Memories of family celebrations are about food. The tradition that each celebration has its own meal creates an ideal recipe for special family events. The link between food and celebration is absolutely embedded in most meaningful family occasions and they would not feel right if the menu changed.
For many people the prime food and family event is Christmas. For me this starts on Christmas Eve, with the Polish part of my family, when we celebrate 'Vigilia' (Christmas Eve Supper). This is a time for fabulous food (smoked salmon, rye bread, borscht, baked monk fish, chocolate rum truffle torte and fruit compote) and, when the meal is complete and we are all replete, for presents.
At this time I look back on my Polish heritage. It is important to me to know the culture from which I come and celebrating round a table piled high with food, with my family, is the best way to do so.
We share personal greetings, one on one, with everyone else present by partaking of Oplatek or Christmas Wafer before the Vigilia. It is the most important of Polish Christmas traditions and this simple act is one of my favorite parts of the night, as I chat with each member of my family and we wish each other luck and love for the year ahead.
Christmas day with the English side is equally traditional. We eat roast turkey with stuffing, roast potatoes, parsnips, pigs in blankets, Brussel sprouts, many vegetables and lashings of gravy. And Christmas pudding of course!
The day is full of feasting and games. We always start by raising a glass to each other and a toast of thanks to everyone. Because we all come together for this meal, it reminds us that family and food are very special. No matter our origins or culture, Christmas and its equivalents are a time for feasting, for remembering your heritage, giving thanks for being alive, remembering those who are less fortunate, and celebrating with delicious food.
Once Christmas Dinner is done, the presents have been opened, and the games are underway, one question is asked that always gets a resounding 'Yes!'
'Who wants a turkey sandwich?'
Boxing Day at my grandparents is simpler. Jacket potatoes, a platter of ham, smoked salmon, Nanny's 'Greek salad', coleslaw, beetroot and a selection of pickles. The meal is not as luxurious as that on Christmas Day though is one we all look forward to because it is familiar and relaxing. Boxing Day is for playing many games including the family's favourite card game 'May I?' and charades.
My Mum's Christmas cake and a cup of tea towards the end of the afternoon finally sees us all slowing down as sleep beckons.
Another celebration is Easter. We like to come together to eat a roast lunch, followed by an Easter Egg hunt. My Mum and Aunt lay out a challenging egg hunt for me and my cousin and we then do the same for them. Despite the fact that we are all adults there is something very exciting about racing around the house and garden looking for chocolate, praying Grandad hasn't found the eggs and eaten them!
While it is an event that brings the family together, it is the food that binds the day in happy memories to continue the tradition. Food is a bond, a time of reflection about those who are no longer there and the future ahead. My Polish Grandfather was always at his happiest at family events centered around food. He had known hunger, loneliness and terror during the Second World War. Being in a safe family group, with food on the table meant more to him than anything else in the world.
Before he died he wrote an article called 'Letter to My Sons' in which he said: "Twice a year we had our traditional festivities: Christmas and Easter, each tinged with a moment of sadness, whose origin we could not put into words. We quickly swallowed those words with the traditional dishes and their taste brought back recollections of our own childhood and youth. For you their taste was new and different, sweets and delicacies. For us they were also tears of sorrow from the pain of something lost. You were our only joy."
Food is so much more than mere nutrition, it is the one thing that binds all families, whoever and wherever we are.
15-18 years old
Highly commended: Lauren Wheeler
For me, food is a celebration of life.
Food is snuggling up with a steaming mug of deliciously warm hot chocolate after a chilly winter walk. It is savouring an ice cream while soaking up the sun on a blissful beach. It is returning to the enticing aromas of a home-cooked dinner after a hard day's work.
There is truly a food for every occasion and any situation. It is a universal language. Everyone can taste and anyone can share a meal, regardless of culture or background. Food can initiate friendships, strengthen relationships and above all create memories.
Try reminiscing on some of the most notable events in your life. It is highly likely, if not inevitable, that they will relate to food in some way or another. Whether it's celebrating a significant event with family and friends over a decadent dinner, cutting into a colossal cake as a newlywed or even breast-feeding a baby for the first time. Whatever it is, it is almost certain that the memory includes an edible aspect. This begs the question: What is it about food which makes it so important? What is the special power which it holds over our lives, the secret to it's success?
The simple answer: Food is the crux of life. It nurtures, it nourishes and it sustains. However, I believe that it's role goes beyond simply providing energy for our bodies. It is not the food but the spirit that it engenders and the opportunity for camaraderie that it provides. Whilst food may play a significant part in your most cherished memories, it is unlikely that you remember much about the food itself. The quality of these moments was not determined by whether the food was Michelin starred or McDonalds. In fact, some of the best times of my childhood, the ones spent frolicking in the school playground, were fuelled by stale biscuits and lukewarm mugs of milk- a snack which I'm not sure I could stomach nowadays.
In a similar way, one of my fondest memories must be of baking a cake with my little sister for our mother's birthday. We were very young and quite inexperienced, having only just mastered the humble rice crispy cake, so I can't say that it was exactly Mary Berry standard. To be honest I'm not sure the end product even vaguely resembled a cake at all. But that didn't matter to us. It didn't matter that the icing was slowly descending down the cake, nor did it matter that there was more cake batter splattered around the kitchen than in the actual cake itself.
It wasn't the cake's aesthetics which made it special.
No, what made it special was the sugary sweet taste of pride we felt as we devoured a slice of our very own chocolate cake, our special creation. It was my mum's beaming smile as we presented our masterpiece, topped with a haphazard array of crooked candles and multicoloured sprinkles. It was the lasting memories of laughter filling the kitchen, grinning, icing sugar coating our noses and chocolate smothered around our mouths. We weren't just creating a cake, but a bond to last a lifetime.
Furthermore, food can serve not only as a celebration of the lives we are living but also of the ones we have lost. Initially it can be a source of pain. A person's favourite food may bring back bitter-sweet memories, their absence from meals, especially festivities, may trigger fresh pangs of grief. Even at the age 17, I have watched as over the years the number of seats around our dinner table on Christmas day has slowly decreased. The turkey, once a crown, is now a breast; the pudding usually finished in one sitting now lasts several days; even the empty place settings act as a stark reminder of their absence.
However, once the initial pain has passed we can use food to commemorate life, to memorialise our loved ones and continue their legacy. Take, for example, recreating an old family recipe for your children. You are not only preparing your grandmother's famous stew, you are celebrating her life and passing down her wisdom to your own family. Remember that it's not the food but the way in which we consider and celebrate it that is fundamental in creating special moments. It is not what you eat but how, where, when, why and with whom you share it with.
Savour each meal, appreciate every mouthful and celebrate each bite.
MORE