Cook It 2013 Winners
25 June 2013

Huge congratulations go to Ben Acott, age 13, from Hampshire and Zach Field, age 15, from Wiltshire, the amazingly talented winners of this year's Guild of Food Writers Cook It - Young Cook of the Year - competition, sponsored by Gold Top, the brand name for Quality Milk Producers. 
Organised by the Guild of Food Writers, the Cook It competition asked entrants aged between 10 and 16 to create a celebratory two-course meal to coincide with the competition's tenth birthday. 
After an initial judging stage, six finalists were asked to take part in a 'cook-off' held at the Electrolux Training Academy on 20 June in front of a panel of judges. This year's judges included TV cook and author Stefan Gates, award-winning food writer Annie Bell, and Alex Mackay, author, chef and broadcaster.

The judges. From left to right: Stefan Gates, Annie Bell and Alex Mackay.

The six finalists had 1½ hours to cook their winning meals, with each dish judged on its taste, presentation and originality. The judges were genuinely impressed with the level of skill, creativity and contagious enthusiasm the finalists showed for cooking.
The judges were treated to an impressive collection of stunning dishes, including Ben's Fish 'n Friends, an imaginative take on the popular fish and chips with Pureed Minty Peas for his main course, followed by a Sweet Pasta with an Apricot Cream Filling. Zach prepared a stunning and accomplished Poached Asian Chicken with Nori, a Ginger and Garlic Dipping Sauce and Sesame Sautéed Pak Choi followed by a Bourbon Vanilla and White Chocolate Panna Cotta with Honeycomb and Star Anise Marinated Cherries.
'I loved seeing the joy the kids brought into the kitchen and I was astonished at their ability and how beautifully they balanced their flavours,' commented judge Alex Mackay.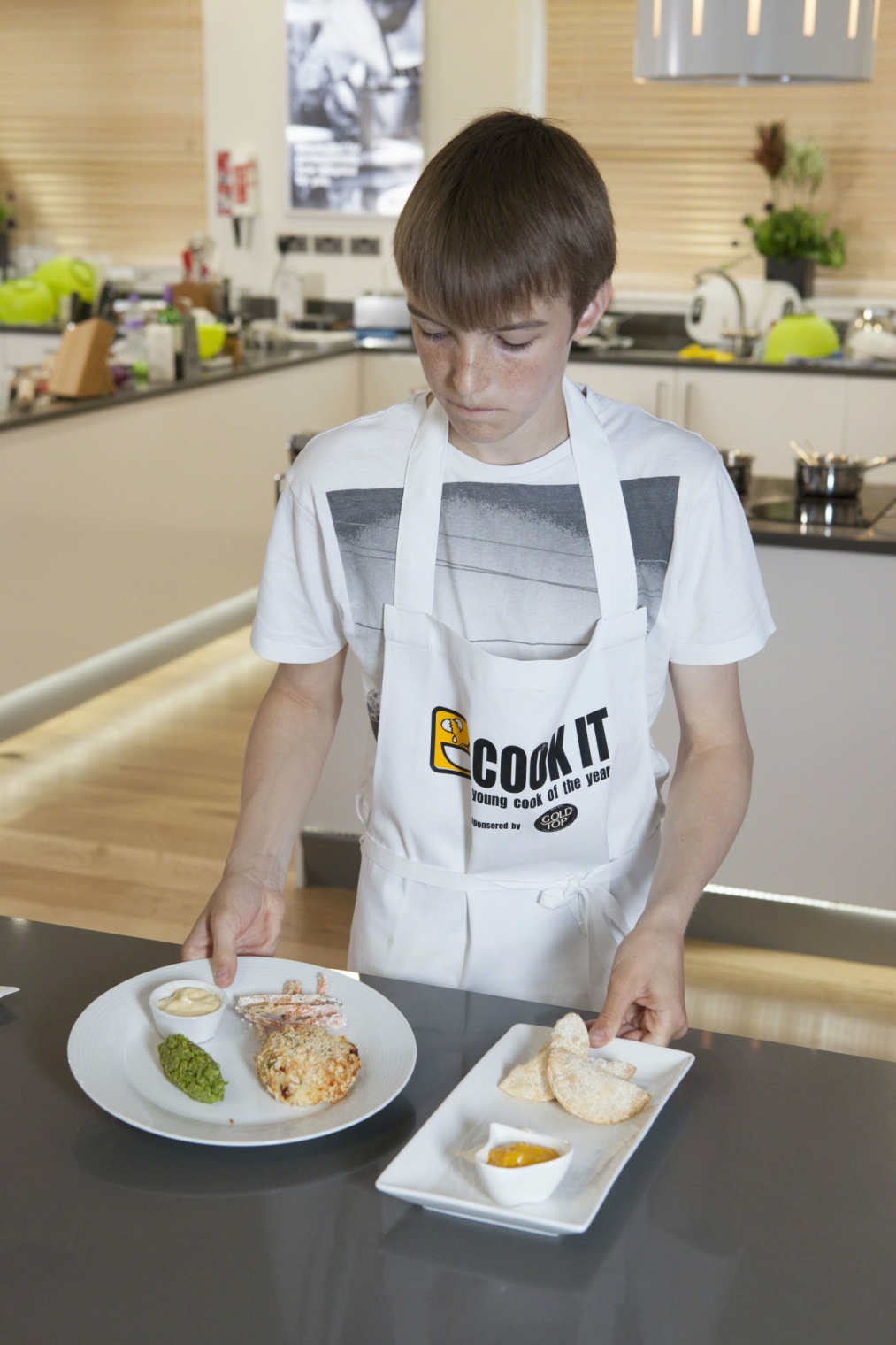 Ben Acott, 13, winner in the 10 to 13 year old age group
Cook It is sponsored by Gold Top, the brand name for Quality Milk Producers, who have generously offered two first prizes of a four-night family break for the winner in each age group at Sandsend Bay Cottages in the fantastic seaside village of Sandsend near Whitby, North Yorkshire. In addition, the schools attended by the winners will receive a one-day visit from the Electrolux Mobile Training Academy and a selection of small kitchen appliances. All the finalists won an Electrolux Silent Blender and a selection of cookbooks.
Stefan said: 'I thought the standard of cooking was mind blowingly fantastic and some of the best I've seen in the competition.'
Annie agreed, commenting: 'It was all so impressive, the imagination, the execution… we have seen the chefs of tomorrow.'
Judge Annie Bell and Zach Field, 15, winner in the 14 to 16 year old age group
Michael Jones, Chairman of Quality Milk Producers, said:
'Quality Milk Producers are again delighted to be involved with this fabulous competition. 
The talent and imagination of all the entrants are fantastic and when the age range is considered, their efforts can only be described as inspiring.
In a world of convenience food, it is a real treat to see these youngsters thinking about what they eat, preparing it and then cooking it to a very high standard. 
As sponsors, we are very proud of the fact that we are helping to encourage young people to think about what they eat and learn new skills that they can carry forward with them.'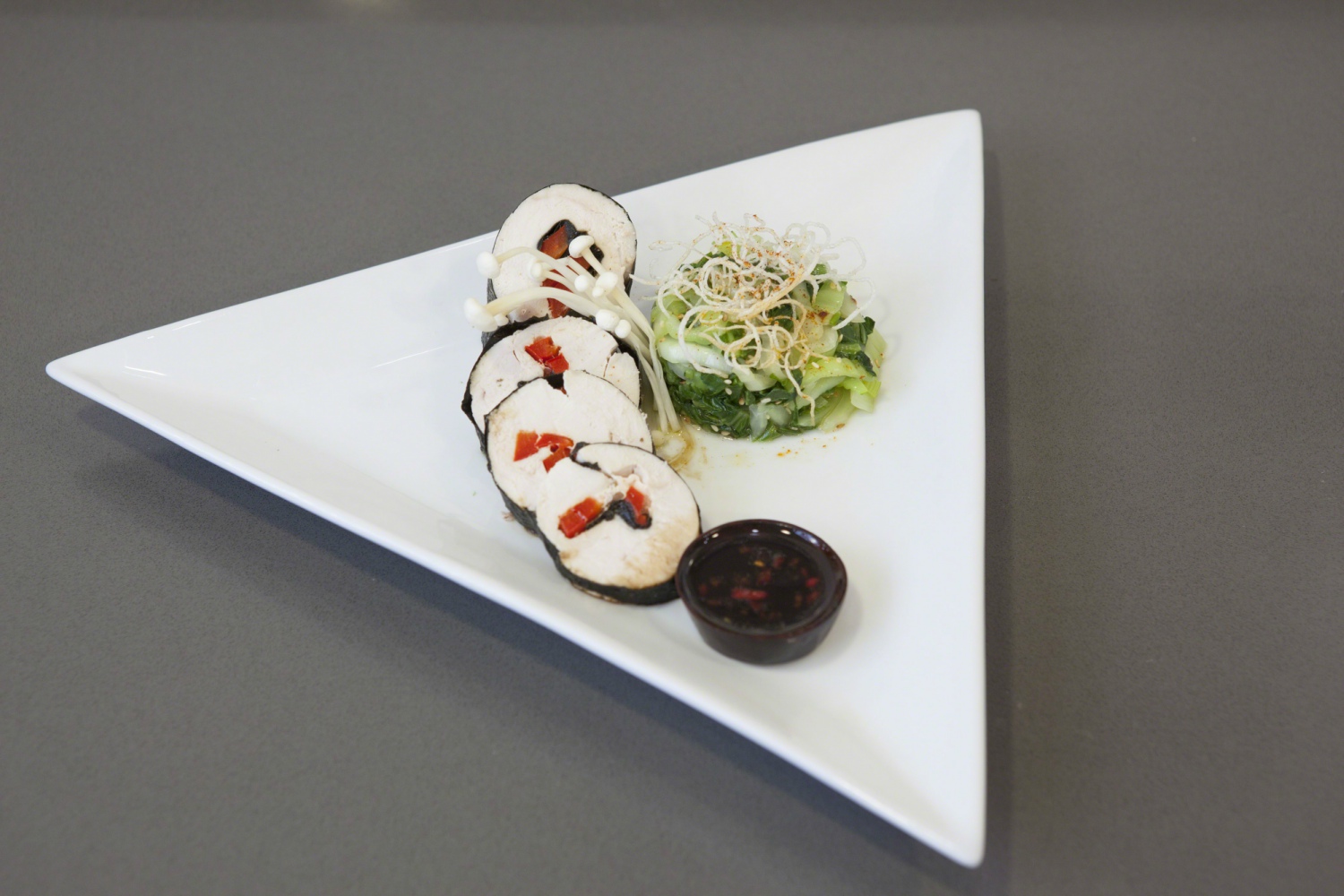 Zach Field's winning main course of poached Asian chicken, sesame sautéed pak choi, rice noodles and Enoki mushroom garnish
Helen Haider, Marketing Manager for Electrolux said:
'Electrolux is excited to host the Cook It final again. The chance to encourage young cooks to experiment with taste, flavour and texture, and for them to use state-of-the-art equipment like induction hobs and steam ovens is what Electrolux is all about. We encourage chefs of all ages. We are also running a great apprentice scheme called Chef Academy for young professionals. We'd like to see these Cook It finalists come through these ranks too.'
The runners up in the 10-13 age group were Angus Bruce-Gardyne, aged 13, from Edinburgh, who cooked Desert Island, followed by Black Forest Meringue Tower; and Bethany Owen, aged 13, from Oxfordshire, who started with Duck Profiteroles with a Red Wine Sauce, served with Asparagus, followed by Forest Fruits with White Chocolate Lasagne.
The runners up in 14-16 age group were: Troy Gardiner-Playford, aged 16, from Kent, who cooked Pork in a Creamy Kentish Cider Sauce with Lyonnaise Potatoes and Steamed Mange Tout, followed by Bakewell Tart with Kentish Lavender Cream; and Natalie Miron, aged 15, from Berkshire, who cooked Sous Vide Fillet of Beef, Wild Mushroom Risotto, Roasted Baby Vegetables and a Pancetta Crumb, followed by Apple and Salted Caramel Millefeuille.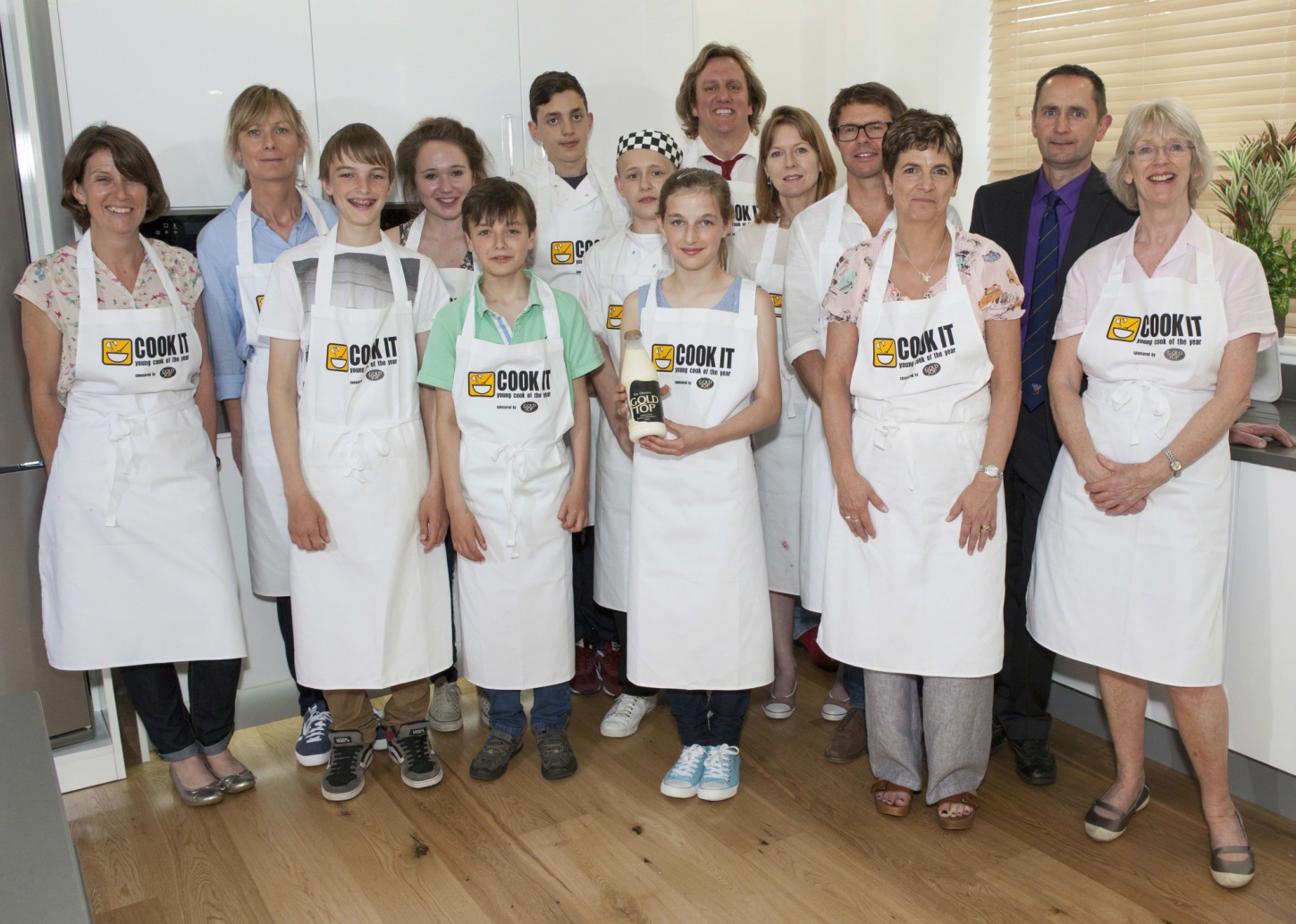 The 2013 Cook It finalists, organisers, judges and sponsors. Left to right: Jayne Cross (organiser), Nicola Graimes (organiser), Ben Scott (winner), Natalie Miron (finalist), Angus Bruce-Gardyne (finalist), Zach Field (winner), Troy Gardiner-Playford (finalist), Bethany Owen (finalist), Alex Mackay (judge), Annie Bell (judge), Stefan Gates (judge), Kate Morris (organiser), Andrew Payling of Quality Milk Producers and Jane Suthering (President of the Guild of Food Writers).
Photographer: David Harrison


Quality Milk Producers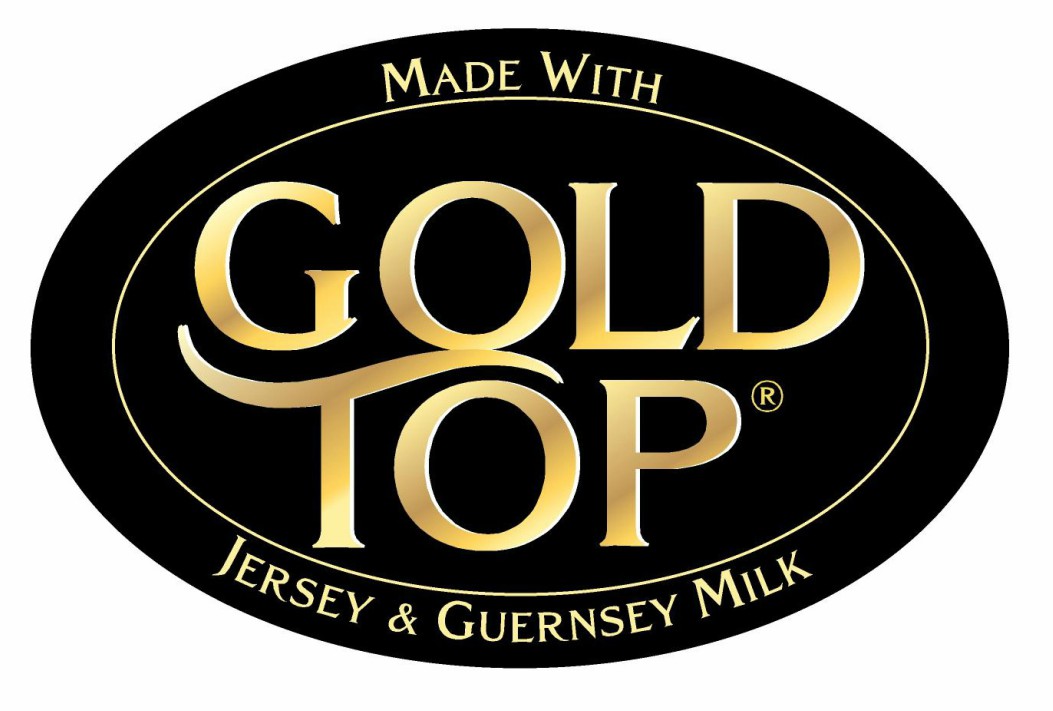 Quality Milk Producers (QMP), the co-operative of British Jersey and Guernsey dairy farmers owns the Gold Top milk brand. www.goldtopmilk.co.uk
Electrolux
Electrolux is a global leader in home appliances and appliances for professional use, selling more than 40 million products to customers in 150 countries every year. The company focuses on innovations that are thoughtfully designed, based on extensive consumer insight, to meet the real needs of consumers and professionals. Electrolux products include refrigerators, dishwashers, washing machines, vacuum cleaners and cookers sold under esteemed brands such as Electrolux, AEG & Zanussi in the UK. For more information, visit www.electrolux.com/press.