Guild of Food Writers 25th Anniversary Awards - winners announced!
It is with great pleasure that we bring you details of the winners of our 25th Anniversary Guild of Food Writers Awards presentation, which took place in London on Wednesday 22nd June at the Royal Institution. You will find full details of the winners and sponsors below.
In addition, The Guild of Food Writers awarded the 2022 Lifetime Achievement Award to Delia Smith CH CBE, which was presented by Jamie Oliver.
Furthermore, the evening began with announcement of the winners of The Guild of Food Writers Young Food Writer Competition, with a special message from Her Royal Highness, The Duchess of Cornwall.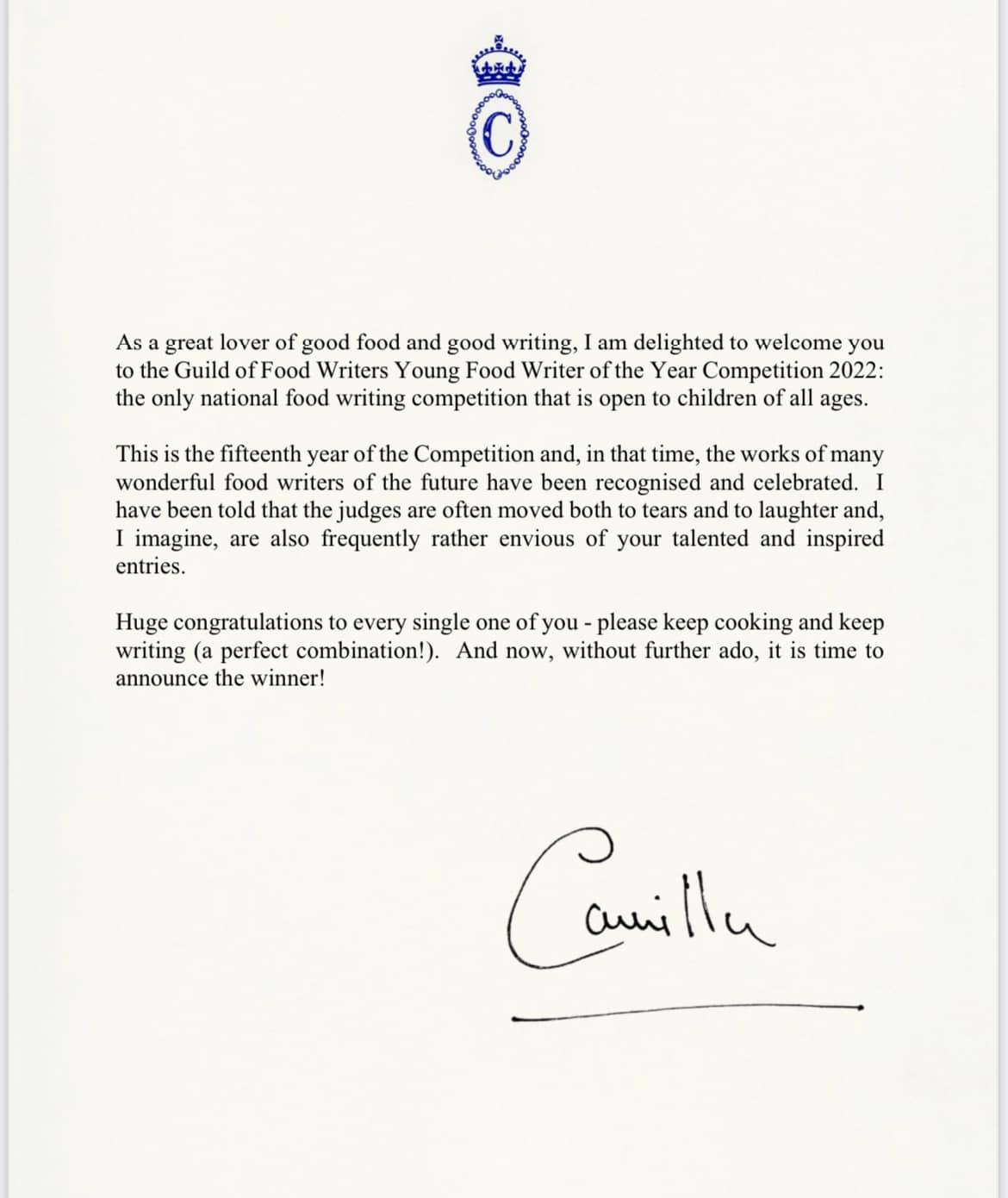 To finish the night, we are super excited to announce that Delia Smith CH CBE is now the Guild of Food Writer's first Patron. 
It was a truly memorable occasion, honouring excellence in our industry. It was also a joyous celebration of outstanding work and a wonderful opportunity to connect again in person after too long.
Highlights of the Awards
Images & Livestream of the Awards
All the photos from the event are in the gallery below so do scroll through to see all our winners and their trophies. All photos were taken by Martin Behrman.
We are able to send copies of photos by email if required. Please contact admin@gfw.co.uk with image requests.

Our livestream video of the event can be watched again here... 

You can also read our programme, including all the finalists and sponsors here.
We offer our warmest congratulations to all winning and shortlisted authors. Our sincere thanks go to our members who judged the awards, to our sponsors for their generous support, and to our outstanding volunteer committee who worked tirelessly to arrange this glorious evening.
To view the winners of the 25th Guild of Food Writers Awards click here. 
To view the winners and the winning entries of the Young Food Writer Competition, click here. 
The Guild's sponsors for this year's Awards are Caulishoots™ (Restaurant Writing Award); Champagne Drappier (Drinks Writing Award); Cornish Sea Salt (Online Food Writing Award); Cramele Recas (Drinks Book Award); ETI/Thermapen(General Cookbook Award); Gold Top (Recipe Writing Award); KellyBronze(Investigative Food Work); Lakeland (Food Magazine or Section Award); Sacla' (Young Food Writer Competition); Tebay/Gloucester Westmorland Family (Food Book Award); and Trewithen Dairy (Food Podcast or Broadcast Award)