The Guild of Food Writers Awards 2023 Winners Announcement
It is with great pleasure that we bring you details of the winners of The Guild of Food Writers Awards 2023 presentation, which took place in London at the Royal Institution on 6 September. You will find full details of the winners and sponsors below.

It was a truly memorable occasion, honouring excellence in our industry. It was also a joyous celebration of outstanding work and a wonderful opportunity to meet old friends and new.


In addition, The Guild of Food Writers awarded the 2023 Lifetime Achievement Award to Ken Hom CBE.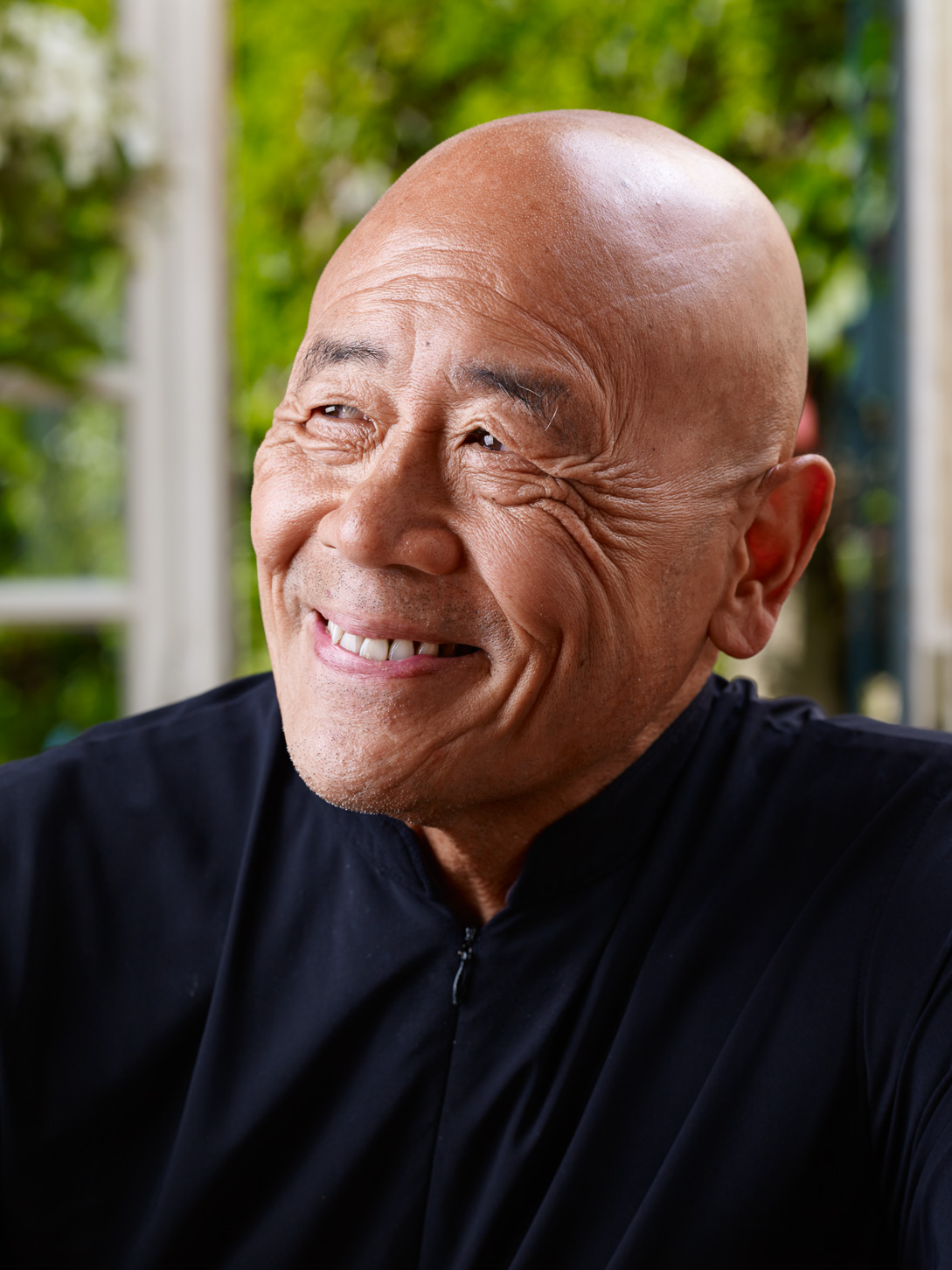 The evening concluded with The Guild of Food Writers  Special Award for #CookForUKRAINE.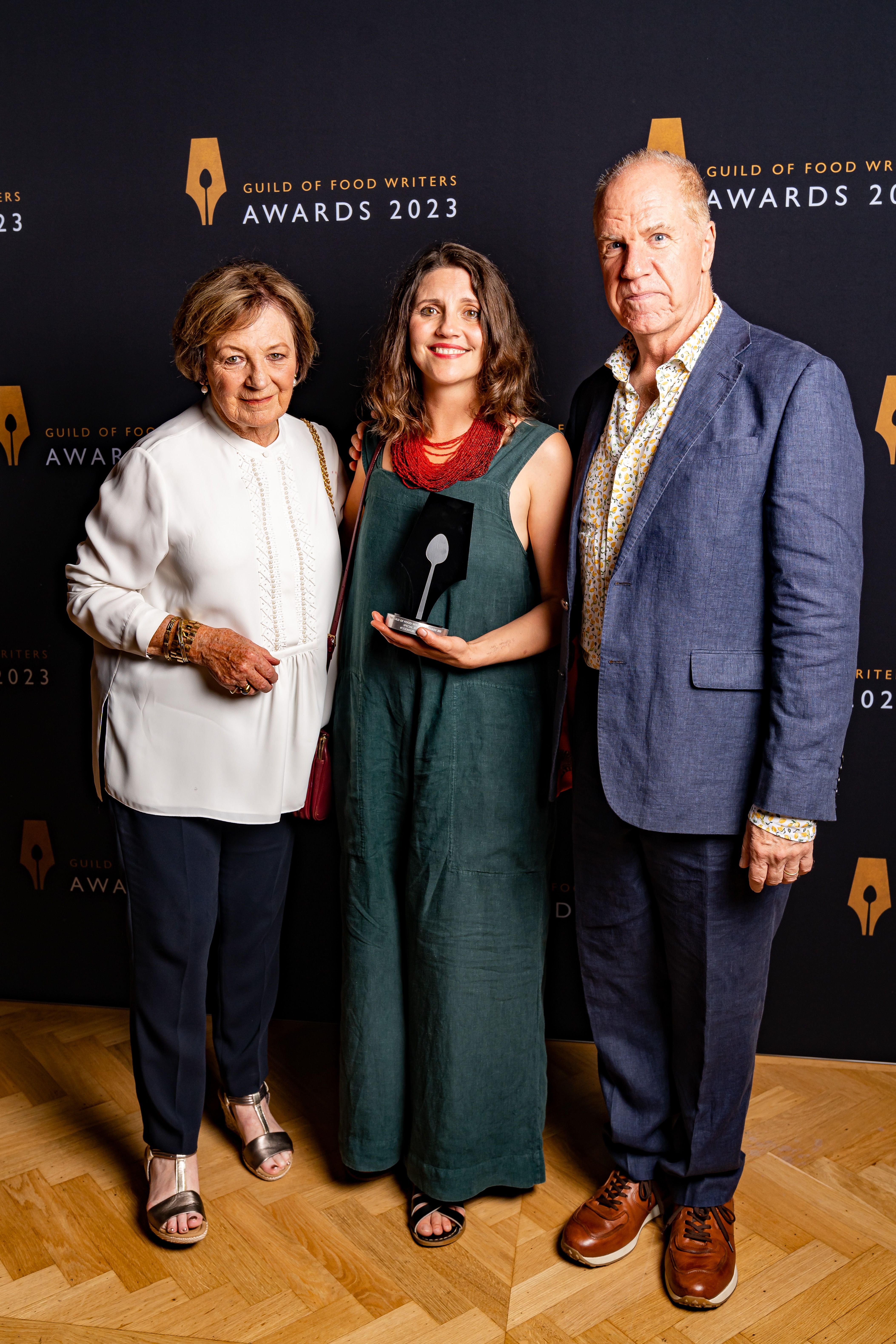 This was presented to Olia Hercules, a founder member of #CookForUKRAINE, by our Patron Delia Smith, and Dame Melinda Simmons the outgoing British Ambassador to Ukraine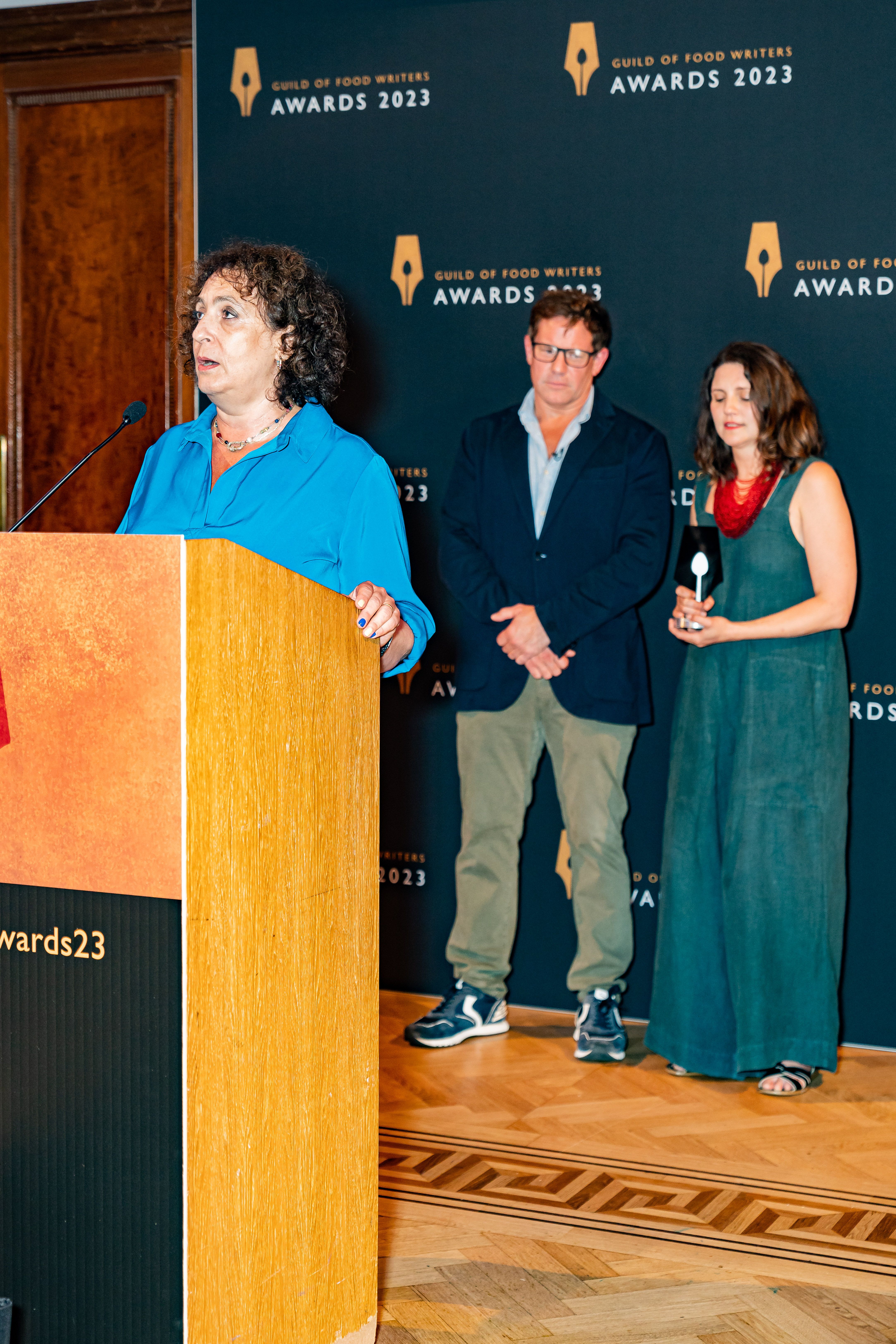 Images of the Awards
All the photos from the event are in the gallery below so do scroll through to see all our winners and their trophies. All photos were taken by Martin Behrman.
We are able to send copies of photos by email if required. Please contact admin@gfw.co.uk with image requests.
You can also read our programme, including all the finalists and sponsors here.
We offer our warmest congratulations to all winning and shortlisted authors. Our sincere thanks go to our members who judged the awards, to our sponsors for their generous support, and to our outstanding volunteer committee who worked tirelessly to arrange this glorious evening.
To view the winners of the Guild of Food Writers Awards click here. 
The Guild of Food Writers is very grateful to this year's Awards sponsors: 
Caulishoots® Restaurant Writing Award; Cipriani Drinks Writing Award; Cornish Sea Salt Newcomer Award; Gold Top Recipe Writing Award; J Pao International or Regional Cookbook Award; Lakeland Food Magazine or Section Award; Sacla' Online Food Writing Award; Sea Sisters First Book Award; Tebay/Gloucester Westmorland Family Food Writing Award; Trewithen Dairy Food Podcast or Broadcast Award and Uncharted Wines General Cook Book Award