Cook It 2014 Winners
18 June 2014
Huge congratulations go to George Perry, age 14, from Milton Keynes and Lauren Black, age 12, from Berkshire, the amazingly talented winners of this year's Guild of Food Writers Cook It - Young Cook of the Year - competition, sponsored by Gold Top, the brand name for Quality Milk Producers.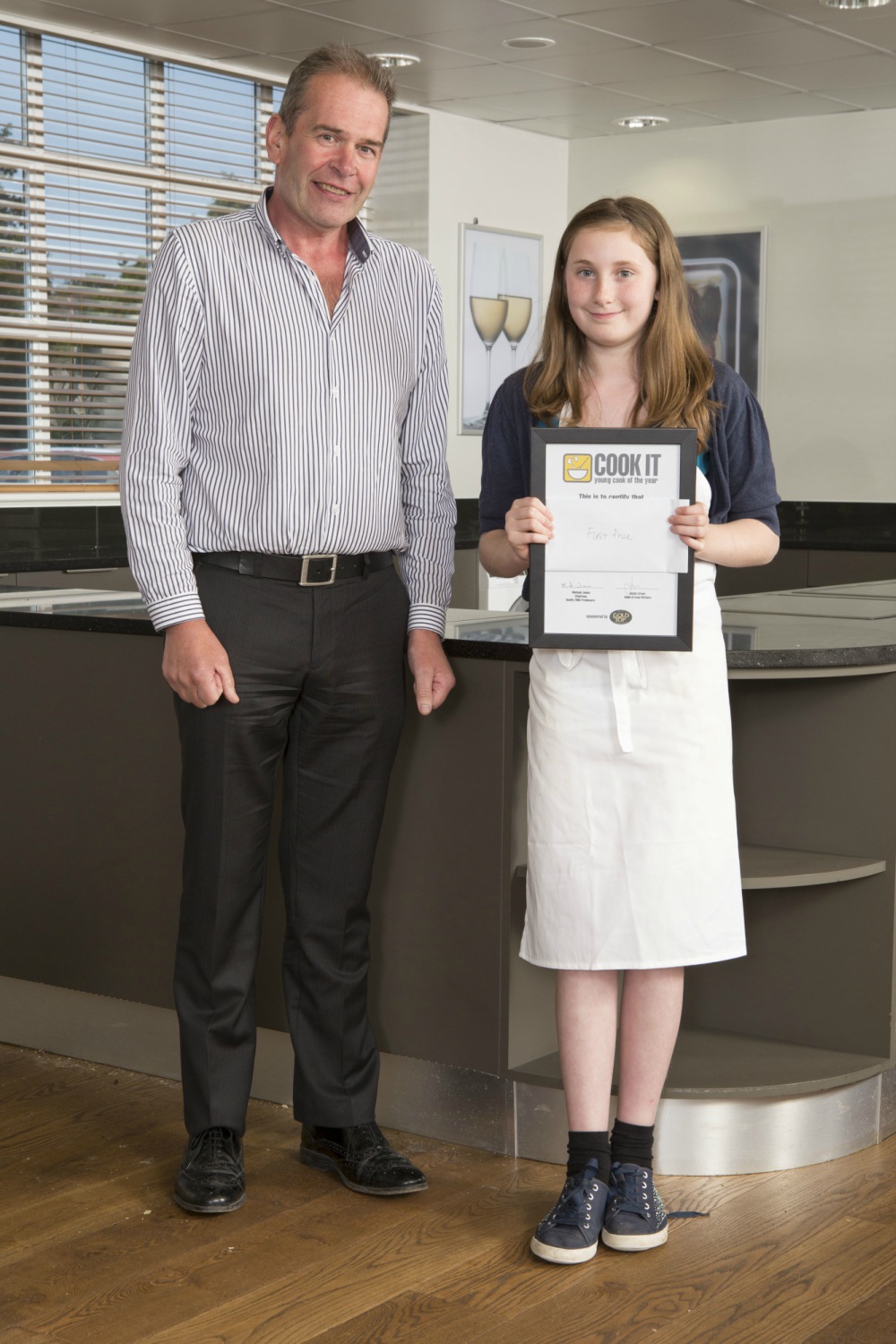 Michael Jones from Gold Top and Lauren Black
Commenting on her win, Lauren said, 'The competition has been inspirational because it made me learn about new flavours and practise my skills in the kitchen. It's been lots of fun, too.'

For George, it was the first time he had ever entered a competition: 'It's been overwhelming but fun at the same time,' he said.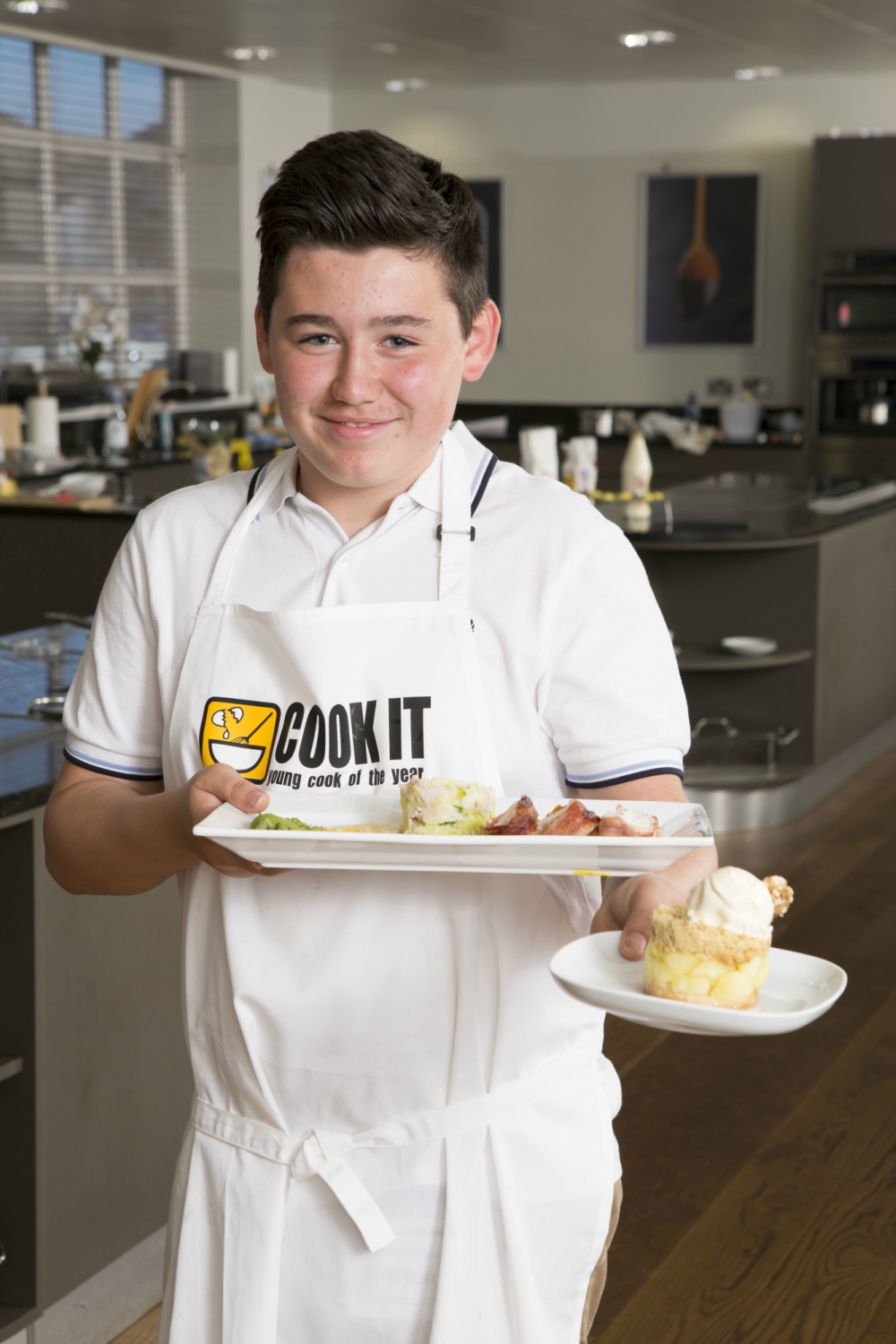 George Perry with his winning dishes
The judges were treated to an impressive collection of stunning dishes, including Lauren's Chinese Chicken Jalousie, followed by a Five Spice Fortune Cake. George prepared a stunning and accomplished Monkfish with Colcannan, Hollandaise and Asparagus Parcel followed by a Dairy, Fruit and Nut Crumble.

'Cook It is a fantastic competition that showcases incredible young talent,' commented cookery writer and judge, Sam Stern. 'The future is bright for British food,' he added.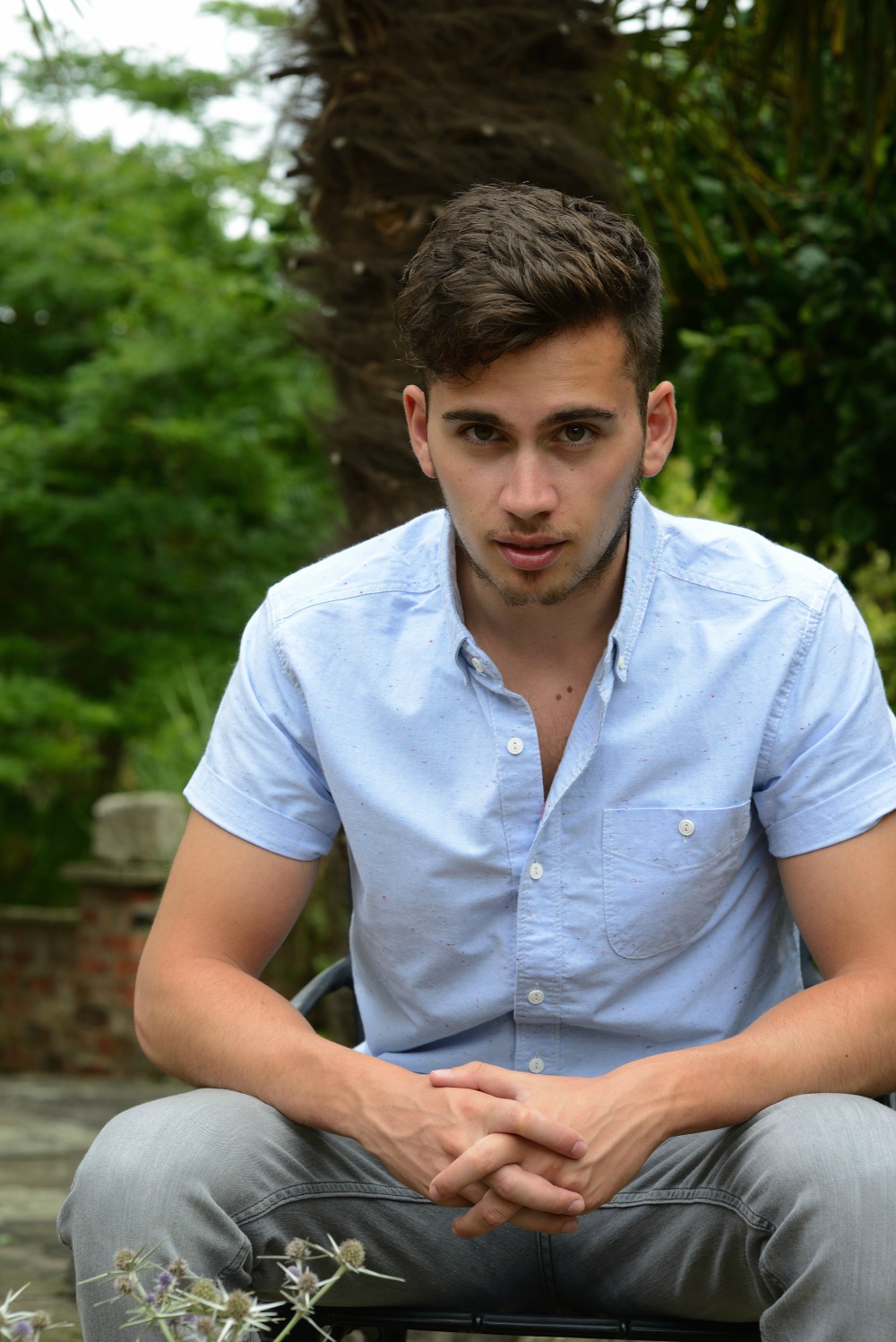 Cook It judge Sam Stern
Organised by the Guild of Food Writers, the Cook It competition asked entrants aged between 10 and 16 to create a two-course meal that they would cook to impress their friends and family.
After an initial judging stage, six finalists were asked to take part in a 'cook-off' held at the Electrolux Training Academy on 17 June in front of a panel of judges. This year, the judges were cookery writers Sam Stern and Felicity Cloake and food writer and TV consultant, Justine Pattison.
Lauren Black with her winning dishes
The six finalists had 1½ hours to cook their winning meals, with each dish judged on its taste, presentation and originality. The judges were genuinely in awe of the level of skill, creativity and contagious enthusiasm the finalists showed for cooking.
Commenting on the impressive level of talent, Felicity Cloake said, 'I was honestly gobsmacked by the standard of cooking – these young chefs have talent and ambition in spades. With clever ideas, a good understanding of their ingredients and solid skills, these are all names to look out for in the future!'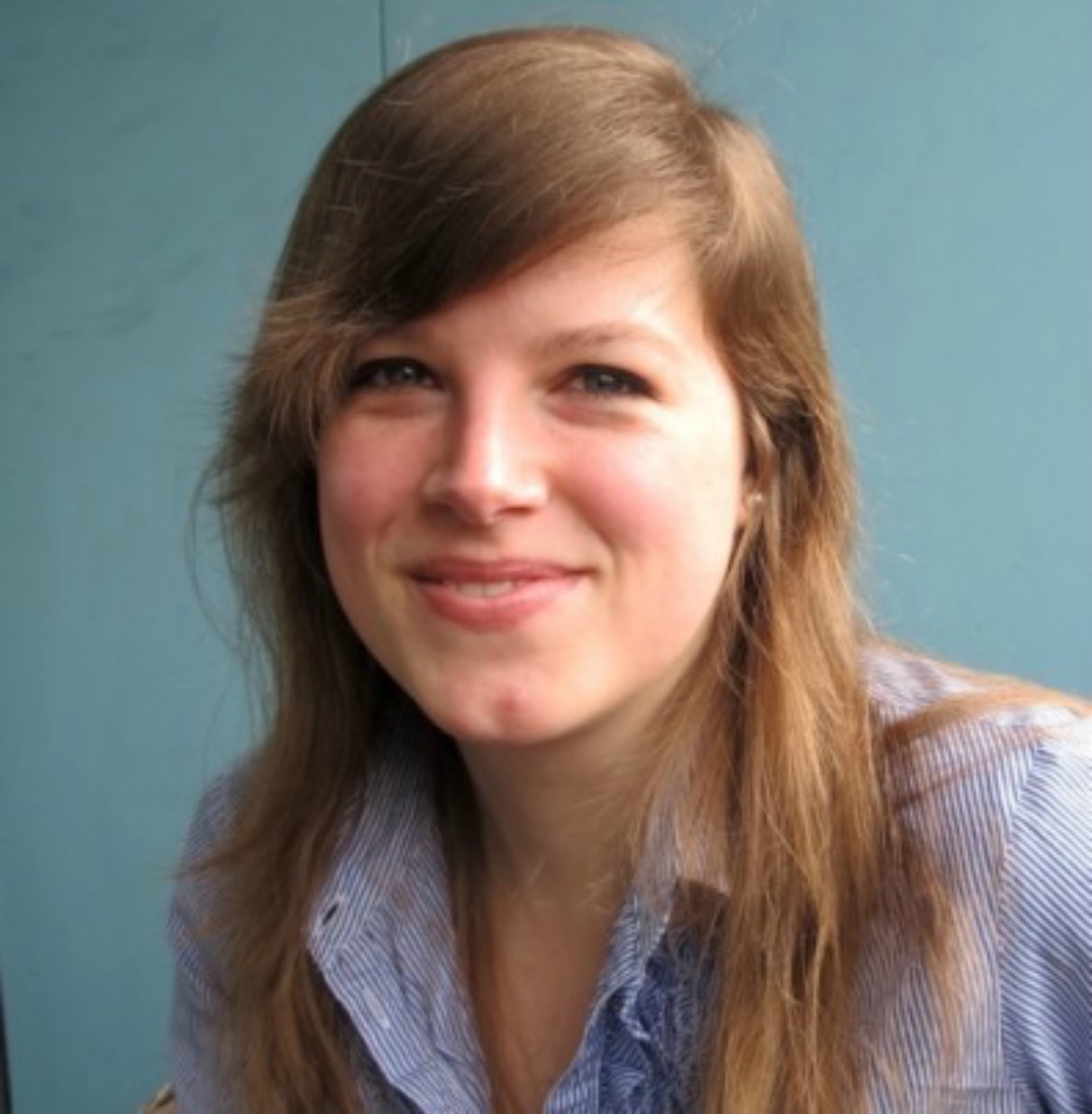 Cook It Judge Felicity Cloake
Fellow judge, Justine Pattison agreed, commenting: 'The amount of thought that has gone into each of the menus is extraordinary and it's fantastic to see young people cook to such a high standard.'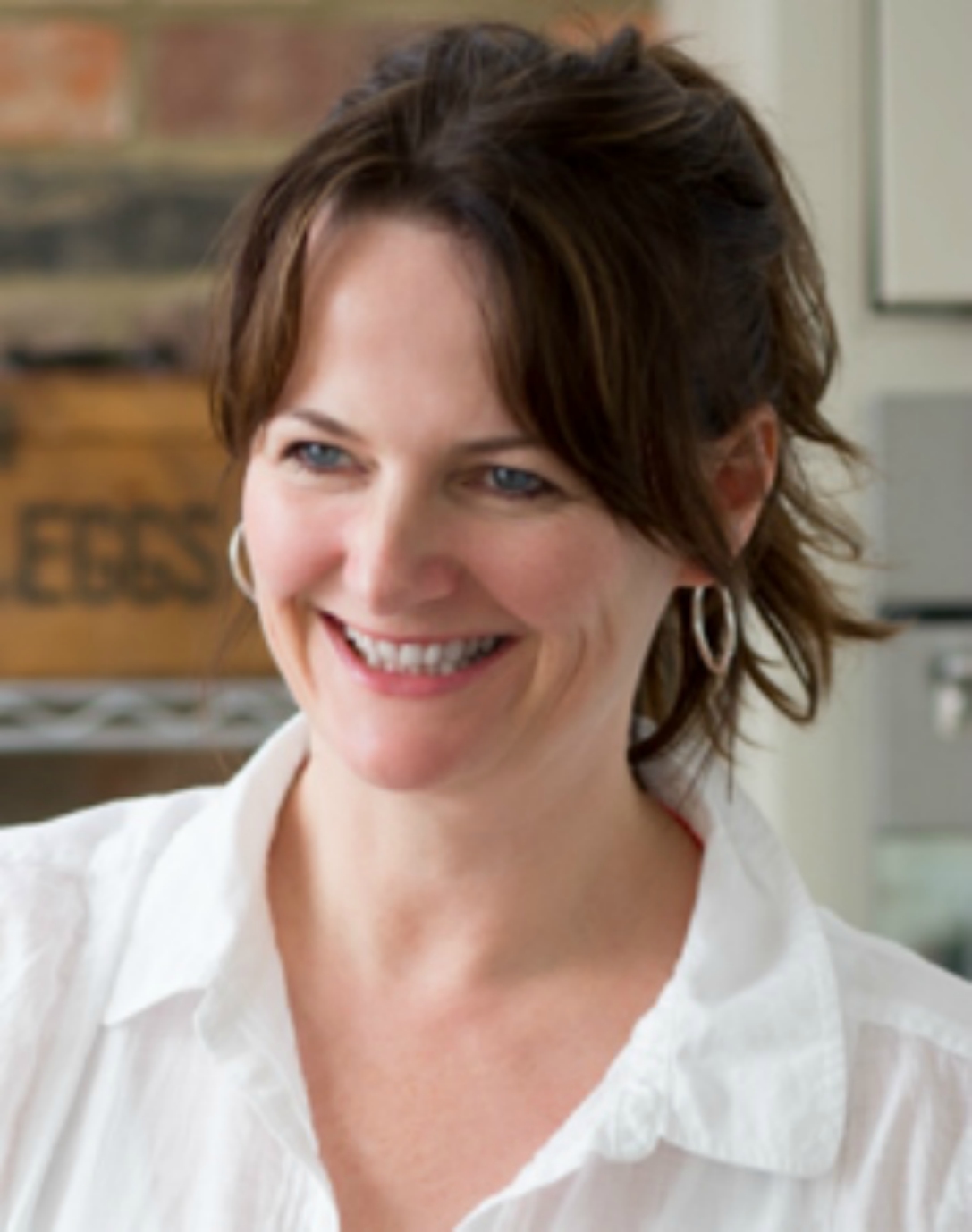 Cook It Judge Justine Pattison
The sponsors, Gold Top, generously offered two first prizes of a four-night family break at Tredinney Farm in Cornwall for the winner in each age group.
Michael Jones, Chairman of Quality Milk Producers, said: 'We are truly impressed and amazed at the quality of the finalists. Their imagination, from planning the meal to the creativity of presenting it, is inspirational.'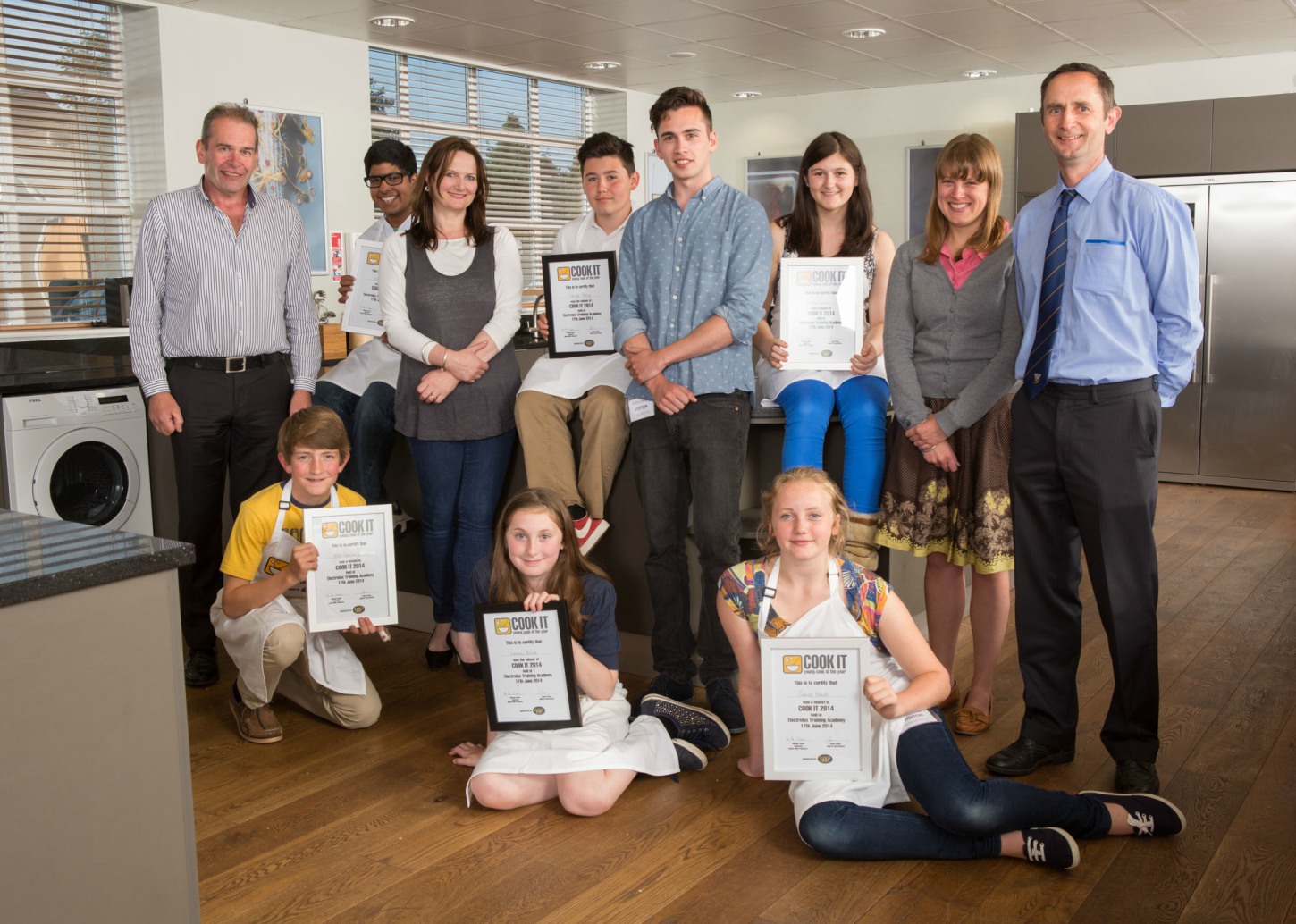 Back row from left to right: Michael Jones (Quality Milk Producers), Varun Lobo, Justine Pattison, George Perry, Sam Stern, Emma Hawkins, Felicity Cloake and Andrew Payling (Quality Milk Producers). Front row from left to right: Will Garland, Lauren Black and Juliet Banks
The other finalists in the 10-13 Age Group were

Juliet Banks, aged 12, from Berkshire

Pork fillet filled with homemade sage and onion stuffing accompanied by potato medallions, green beans and a Marsala jus

Éclair filled with strawberry rippled cream smothered in a bitter chocolate ganache, topped with chopped pistachios and a white chocolate tuile
Will Garland, aged 12, from Suffolk

Spinach and ricotta ravioli

Traditional sticky toffee pudding


The other finalists in the 14-16 Age Group

Emma Hawkins, aged 15, from Oxfordshire

Pan-fried duck breast with lime leaf rice, sweet potato samosa, pineapple chutney and sesame samphire

Chocolate shell filled with a coffee cream, almond praline and poached cherries, served with a cherry coulis
Varun Lobo, aged 15, from Nottingham

Creamy mushroom risotto with a pea and parsley puree, scallops and Parmesan crisp

Caramelised lemon tart with lemon and ginger sauce, raspberry coulis, edible flowers, mint, lemon cream and a lemon macaroon filled with blueberry cream
Quality Milk Producers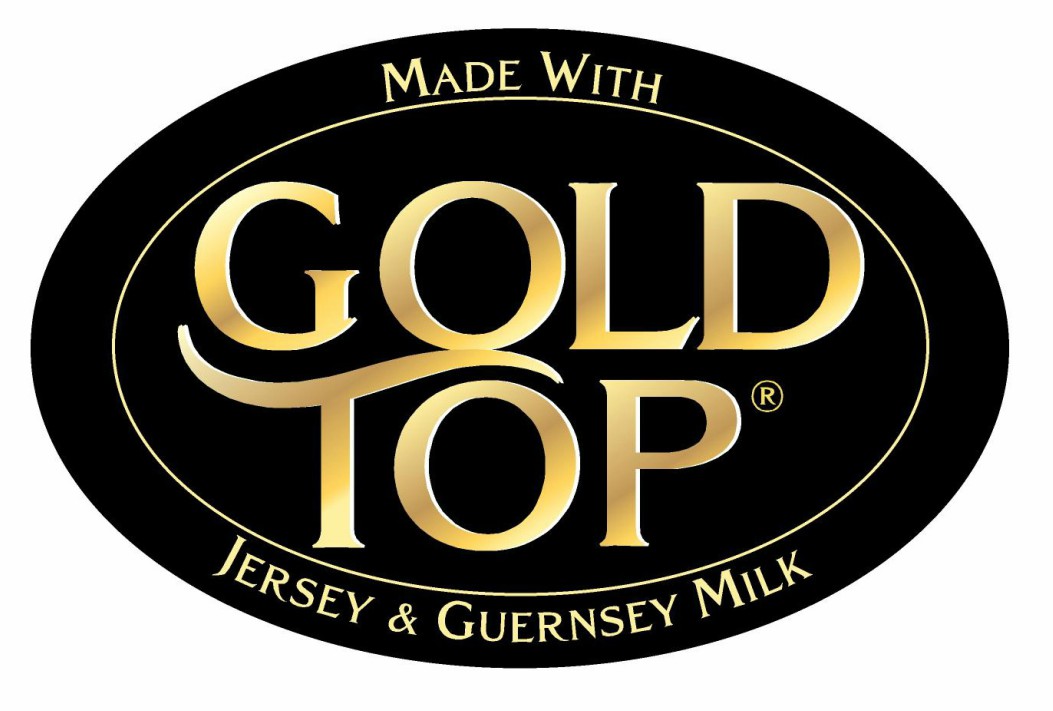 Quality Milk Producers (QMP), the co-operative of British Jersey and Guernsey dairy farmers owns the Gold Top milk brand. www.goldtopmilk.co.uk
Electrolux
Electrolux is a global leader in home appliances and appliances for professional use, selling more than 40 million products to customers in 150 countries every year. The company focuses on innovations that are thoughtfully designed, based on extensive consumer insight, to meet the real needs of consumers and professionals. Electrolux products include refrigerators, dishwashers, washing machines, vacuum cleaners and cookers sold under esteemed brands such as Electrolux, AEG & Zanussi in the UK. For more information, visit www.electrolux.com/press