Write It 2017 Winners
27 June 2017
Pink Lady® apples and the Guild of Food Writers are delighted to announce the winners of the Guild's Write It competition for young food writers. This is the first year that the Guild has partnered with Pink Lady® apples supporting the competition and Write It has gone from strength to strength with a record number of entries.
Young and budding food writers were tasked with writing a piece under the theme Partnerships for a chance to win the competition. Entrants were split into three age categories (10 and under, 11 to 14, and 15 to 18) and were encouraged to capture one of their favourite food experiences on the page.
Michelle Toft, chief marketing officer at Pink Lady®, said 'It has been a pleasure to work with the Guild of Food Writers to promote an award that encourages young, creative minds to think about food in a positive way whilst inspiring the future talent of the food writing industry. We are also thrilled that our first year supporting Write It has had such a brilliant response and a record number of entries.'
The prizes for this year's winners included having the piece published by The Week Junior or delicious., visits to the offices of those publications, magazine subscriptions and a selection of cookery books from the Guild of Food Writer Awards.
Write It 2017 Results
You can read all the winning and highly commended entries by clicking more below.



10 years old and under
Winner: Madeleine Watine

Judges comments 'Madeleine's piece made me smile – and it isn't often a piece of food writing does that!'

Highly commended: Matilda Corcoran and Maryam Kassi
 
11-14 years old
Winner: Anna Hardie

Judges comments: 'Ioved Anna's long and rambling love affair with the dish. Evocative and emotional.'

Highly commended: Charlotte Slater and Lily Barkes
 
15-18 years old
Winner: Ella Mansell

Judges comments: 'Ella takes a clever angle on her theme and has a nice turn of phrase'

Highly commended: Tommy Moore and Sofia Justham-Bello



Thanks go to our panel of judges (Karen Barnes, Xanthe Clay, Felicity Cloake, Stefan Gates, Diana Henry and Jo Ingleby); the committee members who put so much time into organising it (Sally Brown and Jayne Cross); and most especially to Pink Lady® for helping the Guild focus young people on really engaging with food and thinking about how they write about it.
Karen Barnes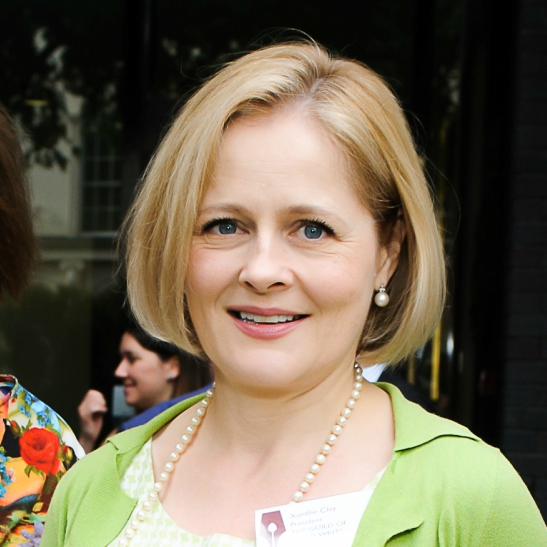 Xanthe Clay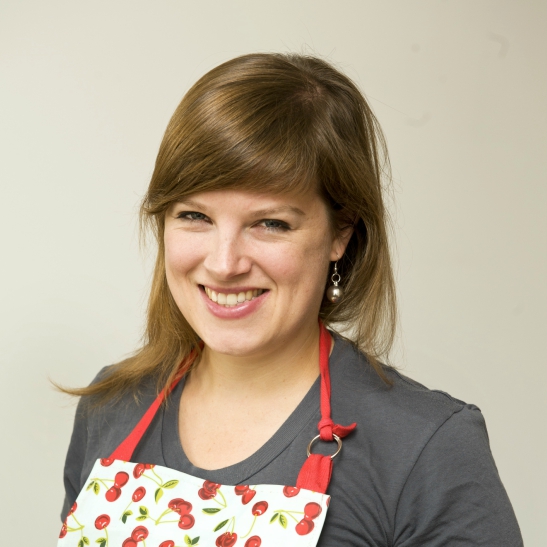 Felicity Cloake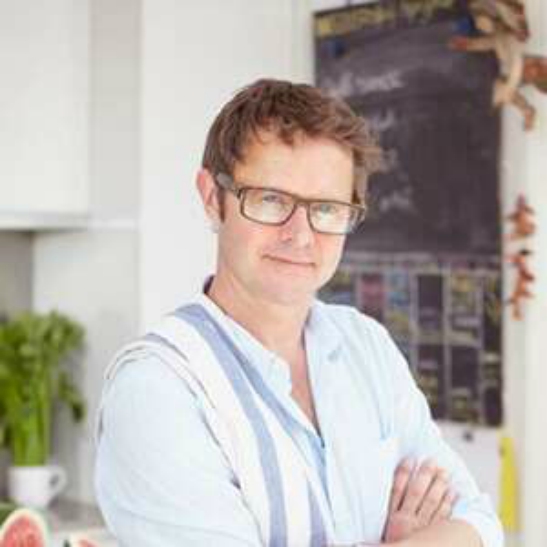 Stefan Gates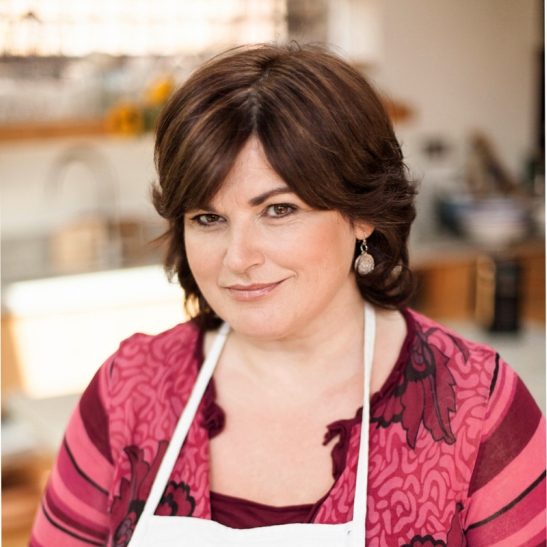 Diana Henry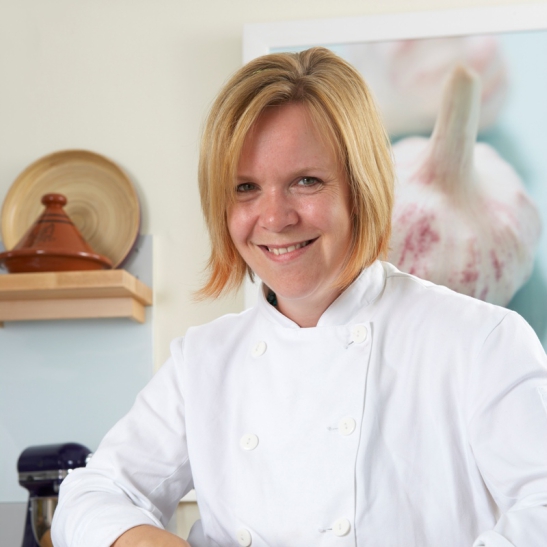 Jo Ingleby

For further information please contact Kyla Flynn or Katy Meehan at MCG PR 0113 307 0113 or email kyla.flynn@mcgpr.co.uk
About Coregeo® Ltd
Coregeo® Ltd is the fresh produce brand marketing specialist. As the UK's Master Licensor for leading fresh produce brands Pink Lady® and Tenderstem®, Coregeo® has led the fresh produce industry in brand management and marketing. Adding to their stable of brands as the new marketing agency in the UK for stone fruit brand Metis®and becoming Master Licensor for Bimi® in Europe.

With over a decade's experience pioneering fresh produce brands, Coregeo® specialises in intellectual property and brand management, trade and consumer marketing services and trade relationship management.

More information at www.coregeo.co.uk.


About Pink Lady®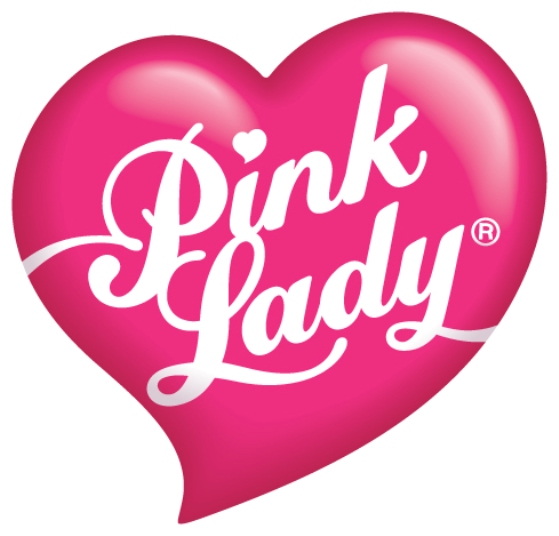 A Pink Lady® apple is the first to blossom on the tree and the last to be harvested by hand. From 'pip to perfection', only the very best pass the rigorous inspection tests to receive the Pink Lady® classification. This time on the tree helps Pink Lady® apples to develop their unique fizz, distinctive blush, sweet flavour and crunchy texture.

Pink Lady® apples are also packed with goodness – they are a natural source of energy and a single apple supplies a quarter of your day's vitamin C. In addition, you'll find boron to keep your bones strong, and pectin, which helps your body digest food more efficiently. What's more, with an average 100g Pink Lady® apple containing about 50 calories, they're the perfect ingredient or snack for a healthy lifestyle. For more information visit www.pinkladyapples.co.uk.

The Pink Lady® trademarks are registered by Apple and Pear Australia Limited (APAL) in more than 80 territories worldwide and reserved for the exclusive use of licensees.
Write It 2017 Winning Entries
10 years old and under
Winner: Madeleine Watine
The Perfect Food Partner
Some foods in the world just go, you don't know why but they do. It's a bit like people: sometimes they just click for different reasons. The two foods that just go perfectly together for me are pancakes and bacon. I really like them – you can have them any time of day. It's like my brother; he is here to play and help me at any time. I think my brother is like the pancake – sweet. He also is a base to me, the bacon, holding me up high. I am the bacon, although small I add the final scrumptious bit. Without each other we are nothing, just plain old pancakes or boring bacon.
My mum likes to use the expression 'like two peas in a pod'. But I would say 'like two people on a plate.'
I am so glad to have a big brother that loves me, especially one that helps me explore new foods and recipes. I know he will hold me up high and help me in doing what I love – baking. So with me, the bacon, and my brother, the pancakes, we make a great team. 
10 years old and under
Highly commended: Matilda Corcoran
Eggs and Bacon
Nothing beats a poached egg and bacon on a Saturday morning with me and my Dad.
I wake up and remember it's the weekend so I'm having … EGGS AND BACON!! I'm so excited that nothing can put me in a bad mood. I get up and sprint down the stairs. 
I find Dad in the kitchen next to a hot pan on the hob. My job is to crack the eggs whilst Dad fries the bacon. Dad drops the bacon into the pan and it starts to sizzle and spit. A large pan of water is bubbling and boiling. Dad stirs the water which swirls like a whirlpool and I pour the egg in… SPLASH! It whizzes round like a fast, white fish. Then suddenly the toast pops up. We're ready to eat. 
I sit down. On my plate I have buttery toast, crispy, metallic-pink bacon and to top it all my round, white poached egg. First I destroy the egg. I put my knife through. All the creamy, sunny yolk spills out onto the crunchy, rough bacon. It tastes brilliant: salty, meaty, fatty, gooey, chewy. 
The perfect food partnership is eggs and bacon with me and my Dad. 
I LOVE EGGS AND BACON!!! 
10 years old and under
Highly commended: Maryam Kassi
The Perfect Partnership
The soft, perfumed petals of a delicate, semi-wild, pink rose and the bejewelled flesh of a ruby pomegranate, when combined, create an amazing, exotic blend with floral intensity. The aromatic rose and quietly sour pomegranate blend together in a light, intricate combination. The snowdrift of the falling rose petals and the gentle crunch of the pomegranate seeds obliterate all worries, woes and thoughts, filling my mind instead with an excited lightness that I can barely contain. My overjoyed tongue rolls the delicious delicacies around my mouth, but all my senses are playing. 
Closing my eyes, I see the small pomegranate tree, bathed in sunlight, sitting in my grandparents' lemon orchard in summery Aegina. I see the contrast between crimson fruit and lush, green leaves. The breeze brings me the scent of the sea, carrying with it the fragrance of the jasmine and rosemary which drape the wall nearby. The lazy chatter of cicadas seeps into my memory. I can feel the rough canvas of the hammock beneath me, the soft stroke of the shady pine trees, the gentle susurrus of the wind, the fractional dizziness from the hammock's swing. All that in one delectable mouthful. The scarlet beauty of the luxurious pomegranate always reminds me of Persephone, taken from her mother by Hades. She is scared and eats nothing other than a pomegranate's six sparkling seeds. 
All these conjured from that first, savoured sip of perfectly partnered pomegranate and rose cordial on my tenth birthday. 
11-14 years old
Winner: Anna Hardie
The Perfect Food Partnership
Although sometimes I can make a bit of a mess, I love helping my Mum and Dad in the kitchen. My cultural heritage is half Mauritian from my Mum and half Scottish from my Dad. My parents are complete opposites, my Dad is calm and cool like a mountain stream, whereas Mum can be a little more… hummm let's say hot under the collar! 
My dad loves traditional British puddings, the stodgy kind he can gobble down without chewing and sit back while the warm custard trickles down his throat and warms his tummy. Mum loves spicy Mauritian food like rich tomato rougaille sauces, which remind her of her childhood. She loves adding spices to everything! Like shepherd's pie with a hint of cumin. Our family's favourite pudding is cardamom and Scottish oat apple crumble served with Mauritian vanilla custard. 
The whole family joins in to make this wonderful dish. My brother loves crumbling together the butter and oaty flour with his fingers: he says it reminds him of playing in the golden sands of Mauritius. My mum makes the creamy vanilla custard. As the yellow custard cooks in the pan; the steam rises and warms her face, reminding her of sun rays beaming down and warming her skin. My brother and I watch fascinated as my mum scrapes the vanilla pods into the custard. We love how the seeds disperse into the steaming liquid. My task is to peel and slice the crispy apples. I always have a sneaky bite when my mum isn't looking, I just love the crunchy juicy taste; it's so different to the soft, sweet taste once they're cooked. I wish I could have my cheeky Dad's job though; it's to taste the food. He is the official family food critic, and always ensures he's the first to try the final offerings, if I can't beat him to it! 
My favourite part of any meal is finally getting to eat it! All my family from young to old gather round the table as we serve up the hot cardamom Scottish oat apple crumble. Then we all wait eagerly for the finishing touch: the piping-hot vanilla custard. As mum dribbles the custard carefully onto our dishes we can't help dribbling ourselves! Finally when everything is done we stop and just smell the food, it gives me a tingling feeling inside and I can't wait to dig in. When we are done smelling we get straight down to eating. As soon as the first mouthful goes down, it's like I'm walking into a dream filled with memories of family meals and the feeling of belonging. 
Seeing as summer is fast approaching, so that we don't have to give up our precious pudding we simply swap the warm vanilla custard for icy-cold vanilla pod ice cream. Or if we're feeling really cheeky we add a generous helping of clotted cream. I love making this dish with my family. 
11-14 years old
Highly commended: Charlotte Slater
The Perfect Food Partnership
I love food. What I love even more is when some bright spark takes one food and introduces it to another. Twice the food, twice the flavour! Yes, ice cream tastes great by itself, but put it on a blind date with a bar of chocolate and you'll soon find out they're better together. 
However, it takes more than blind luck to make a good, let alone perfect, food partnership. 
You see, foods can often be a little like people. Partners need to be able to work well together; they can't be fighting constantly. Any good chef knows flavours shouldn't be at war with each other – as does any good matchmaker. 
They need to support each other, recognise their individual strengths, and help where the other may need it – for instance, you (probably) wouldn't drink plain cream – too sweet! – but pour it over some strawberries and you've got an antidote, tart and mellow dancing together on your tastebuds. 
Though, there does need to be a little friction and contrast between the two. 
Comfortingly creamy custard couldn't be more different to bitingly sharp rhubarb, but together they make a strong pairing. Sometimes, all it takes is a little crunch to highlight silkiness, a little cold to bring out the warmth, or a puckering zing of citrus to temper the sweet. Each partner has what the other needs – after all, opposites attract. 
It's easy to make a pairing – it only takes two – but the perfect pairing? That's harder. You'll need an innovative vision, or a whole lot of luck. My mum's roast chicken is one of my favourite foods on Earth, but the day I poured on some of my dad's sweet chilli sauce was a turning point. It was an assault on the senses, spicy and sweet and buttery all at the same time. Like an orchestra, the layers somehow came together, finding an unlikely sense of harmony amidst the chaos. It worked. 
It's hard to define perfection, especially relating to food. All I can say is, you'll know it when you taste it. I think it's something you have to discover for yourself your own perfect. 
You see, some foods (and some people) are meant for each other, and it just takes a leap of faith to find them. Everyone likes flying solo sometimes, but nothing beats the bond between two partners who have each other's back. We all make pairings for a reason and personally, I think that foods, like people, are better together.
11-14 years old
Highly commended: Lily Barkes
Sea Salt and Vinegar
No matter if they are sharp tongued or a Plain Jane, any mother is a goddess in my eyes, just as long as she is walking down Shore Road towards the beach, holding two white, steaming, plastic carrier bags. 
Summer isn't summer without going to East Wittering beach with your friends and a trip to the beach absolutely has to include chips from the Boulevard Café for tea. Chips and the seaside: the perfect partnership. 
It is a tradition that we come here during the last days of the summer term. Our day starts and ends earlier than any of the other local schools. This means we can have almost a full afternoon on 'our' beach. It also means that one of our mums will always be first in the queue for chips! 
When we see the goddess-mother approaching with her precious load, we run as fast as we can from the water's edge to our soggy towels at the top of the shingle. The sand and pebbles scratch and spike my feet, but I do not care. 
The moment when those chips are handed to me is simply joyous. Eagerly, I tear off the paper and open the polystyrene box. I can almost see the heat rising from the crispy beauties! 
I can't think of any other food that looks, smells or tastes more appealing. Chunky, golden, covered in salt and drenched in vinegar, you could offer me afternoon tea at the Ritz or churros dipped in chocolate sauce in sunny Spain and I would still choose chips on East Wittering beach. 
Balanced on my lap, the comforting warmth of my deep fried tea sinks into my chilled limbs; just what I need after hours in the sea. I pull out the first chip. The heat and flavour explodes in my mouth. The moment is perfect. 
Sharing jokes and stories as we feast, Seagulls scream overhead. Flapping and diving, they are demanding leftovers, but even the last vinegar-soaked scraps are heavenly. Tough luck gulls! 
The day starts to fade. The sun drops slowly into the sea, replaced by a riot of colours streaking the sky. Oranges, purples, pinks, and yellows fill the horizon and wrap themselves around the Isle of Wight like Joseph's coat. The sea is calmer than it was an hour ago, as if it too is ready for bed. 
We say our goodbyes and head for the carpark. As we drive home along the backroads I feel my eyelids drooping. It has been a brilliant afternoon. 
Yawning, I smile and lick my lips. I can still taste the salt from my chips. Or is it from the sea?
15-18 years old
Winner: Ella Mansell
The Perfect Food Partnership
To me, the word food is full of colour and life, with so much of its importance deriving from the people behind it. A farmer's enthusiasm for his produce or a chef's pairing of flavours – their passion is so essential in making a place for good food in popular culture. 
Food and passion come together in many ways and places- people behind food are waiting near where we live. Last summer, during a drive through my local country roads I met a man who has given 25 years of his life to cherry orchards, growing and selling in England, Portugal and Morocco during the sunnier seasons. For him, cherries were not just food but his life. In such short space of time I learnt so much about how experience had shaped his knowledge of such a delicate fruit (one of the last few still picked solely by hand), from the ideal climate (sunshine and breeze) to the impact of incorrect conditions on the stems of cherries, to a change in customer preference. He told me a modern want is perfection- the extent to which we will walk away from local, artisan fruits and turn to chain shops and supermarkets where food is mechanicalised and this life behind its production cannot be felt. But in those 30 minutes, I didn't just learn about the fruit, but instead such valuable ways of looking at life and how food had taught him to live freely between countries with little materialism to hold him back. 
Some of my most memorable food experiences have been abroad. When travelling, you are welcomed with the opportunity to meet local people whose sole livelihood originates in food. I have met cooks, famers and street sellers who have so much pride and enthusiasm in showing you key ingredients to family recipes, passed down through generations to become the centre of small, family run restaurants. In a small bakery at the foot of the Aegean Sea, I met a man who has spent 65 years in his kitchen baking his family's cheese pies. Made with the town's own goat cheese, his kitchen brought a strong familiarity and personality to the small mountainside town, against the gentle lull of summer travellers. He made baking feel like an art form, balancing several batches of pastry effortlessly at once – working out timings through touch and colour. Even with a language barrier, through animated gesture and a face full of passion he was able to express how much culture there is to learn through food. 
Another evening remains clear in my mind as the most captivating example of how a recipe can have so much significance to an island's history. Seated with the waves of a sea warmed through months of summer sun at the head of the table, in the easy atmosphere and dimmed sunlight of hazed evenings, we watched an elderly gentleman and owner of this restaurant's eyes shine with fervency as he began to describe his chef's special – a secret family recipe – marinated goat and rice-stuffed vine leaves in a delicate lemon sauce. Through eyes growing smaller with smiles and cupping weathered hands whilst naming the ingredients, to counting off on fingers and spontaneous kitchen runs to collect flavours for us to smell and taste, he brought to life the way he had been taught to cook, and with this, an overflowing passion filling our lungs with silence and hearts with admiration. This is food. 
Food is everywhere in our lives. At the corner of the roads we live on, strewn across plants of spice lining rivers, along the backstreets of city centres and hung across orchard trees throwing dappled sun onto the ground beneath them. 
People are the perfect partnership with food. Those who are so involved in the processes behind delicious food are interesting to all of us, because they bring food to life and make every mouthful worth sharing. 
Food is a story to be passed from one weathered hand to the next, on battered paper or through word of mouth to be enjoyed and explored by all without boundaries or exclusion. Food is kept alive by people. Because a true love for food can't grow desolate with time.
15-18 years old
Highly commended: Tommy Moore
The Perfect Food Partnership
I have never been a fan of eating alone, although I feel I should be.  I always want to discuss tastes and textures, sauces and glazes, put something on a fork and feed it to whoever is opposite me.  That is a partnership in itself, the convivial way of whiling away a few hours poring over a menu, or nibbling from someone else's plate. 
I have even reconsidered my favourable opinion of friends who don't want to taste what I am eating, or don't allow me to sample what is on their plate.  I take it as a personal slight.  If a chef, or my mother, or indeed if I have cooked a meal, I want to make sure that the food in question is appreciated in the way it was meant to be.  No grabbing a bit of steak on a fork for me from the fridge, there has to be a piece of caramelised shallot on there, and half a triple fried chip dipped in the jus from the cooking. 
Eating is about so much more than just filling yourself up, so once you have the ideal forkful and the ideal eating companion, preferably someone who loves food as much as you do, or hates food and is an amusing teller of anecdotes so that you get to eat theirs and split the bill, you have the perfect combination. 
So, a partnership between you and your dining companion, and you and your food are all non-negotiable  but when it comes to combining foods for the perfect taste pairing I panic at the very thought of narrowing that down. 
On a student budget, food spending does not always equal satisfaction.  I stopped at a service station on the way back from Oxford after an interview last week, and my mum popped in to get snacks.  She came back with small containers of sliced apple which were packaged next to a portion of peanut butter.  I was sceptical, but she doesn't get it wrong often, and we sat in the carpark and I dipped.  Delicious.  Surprises like that for me, someone who has never enjoyed the texture or even the idea of nuts as a butter but suddenly found a new taste sensation are one of life's great pleasures.  My mouth is watering just thinking about the combination of salt and sweet. 
A fat bun from Dirty Burger and pickles, a slice of ham wrapped around a piece of satsuma, sourdough bread and a piece of Conte or the perfect bacon sandwich, all of these have at different times been passions of mine.  Secret pleasures have included Fruit Loops and cold milk at eleven at night, chicken korma and coconut rice, a Bounty bar and a glass of Fanta tropic, I could go on. 
Funnily enough though, the taste combination which has stuck in my mind most clearly, the one which makes me wake up wishing I could be transported back in time to a school I didn't enjoy one bit, just so that I could taste it again, is the ubiquitous South African bunny chow. 
If you are unaware of this delight allow me to enlighten you.  Take a loaf of bread with a square shapeS, cut off the top crust and pull out the middle.  Fill the resulting bready space with mutton and potato curry infused with Durban spices, and replace the doughy portion balanced on top to act as part lid, part gravy soaking device.  Sit down on a step in your uniform in the sun, avoiding persistent monkeys, and eat it with your fingers.  It is a textured, tasty, filling treat which is for me impossible to replicate without the safari suit, avocado trees and elephant grass which all make up part of the memory.  I can taste it now, if I close my eyes. 
Perfect food partnerships, they don't have to be conventional, or classic, or even make sense anywhere except in your mouth.  Baked beans on Mother's Pride white bread is almost a culinary sin, and yet on a Sunday evening when the planets align, it can be the answer to your prayers.  Ultimately the perfect food partnership is personal where your tastebuds and your perfect ingredients come together in an explosion of oral happiness.  All I have in the fridge currently due to a slight cash flow situation is an egg and a bottle of chilli sauce, perhaps they will be the greatest combination yet!
15-18 years old
Highly commended: Sofia Justham-Bello
The Perfect Food Partnership
I thought I knew what to write about when I saw the advertisement for this competition. Simple. I'm half Spanish so surely I must write about the perfect food partnerships the cuisine is famous for. From a young age I could bake 'Tortilla', a heavenly combination of eggs and potato that puts a French omelette to shame. 'Churros y Chocolate' are a match made in heaven; piped batter, deep fried and decorated with beads of granulated sugar, that scream to be bathed in the most viscous chocolate you can ever encounter. You cannot leave Spain without even a spoonful of 'Paella', its yellow rice merely a mellow background for crispy prawns, with beady eyes and stringy legs hidden amongst the carnival of coloured peppers. 
Nonetheless this idea took a 'Siesta' on a car journey where I turned my attention to the radio. Despite the bad reception I could hear food-writer Bee Wilson singing praises about the fork. A fork? What's so special about an ordinary fork? Yet what Ms. Wilson was elaborating on made perfect sense. I realised that I had never stopped to appreciate this basic tool that most people use to silently accompany their meals. 
She explained that the genius utensil may have originated from the Roman Empire. Imagine bountiful banquets, where emperors with bronze forks, carefully spear salted green olives or stuffed dormice, studded with pine nuts, onto a fork. 
I learnt that the Italians led the way in introducing the fork into our meal habits in Europe; due to the increasing presence of pasta dishes in the Italian cuisine. Nonetheless other Europeans scorned the fork and viewed it as an effeminate Italian affectation. 
Instead I picture a well-lit bar snuggled into the rugged cliffs of Sorrento, teeming with robust men huddled around a wobbling table. Expertly, they turn spiked spaghetti forks, lost in the fold of their hands with great care. A miracle occurs. The perfect coil of linguine perches glamorously on the tip of the fork, with just the right amount of light olive oil hugging its surface. Minute particles of parmesan disguise themselves, only surfacing to the mouth to provide the earthy flavour the dish requires, thus proving that the fork is the best candidate to gather the silky noodles. 
After listening to the interview, I decided to think of all the instances I use a fork in my life. Of course there is the standard, stainless-steel fork I use unceasingly. It slips unnoticed into countless bags, only to occasionally rip through the plastic that is holding my uniform pack lunch and jabbing me in the leg. I have also used it to whisk eggs, never marvelling at its power to manipulate the yolk into a frothy golden pool of bubbles. 
My absolute favourite fork is undoubtedly the toasting fork. I can remember my father explaining to us that as a child he would toast bread with it; he then proceeded to fetch the 'ancient' relic, a worryingly rusty toasting fork resembling a baby gladiator's spear. Thick slices of white bread would be instantly consumed by amber flames; re-emerging brown, laden with spiked crumbs, that softened with pools of butter. 
And have we ever acknowledged the Chip Fork? Its design minimalist, but manages to pierce past an intense barrier of vinegar and salt granules, proceeding to firmly nestle amongst clouds of potato, balancing a chip to be quickly brought up to your hungry mouth. 
Additionally, the fork is vital for lazy summer days, where one neighbour spontaneously has a barbecue. Flocks of people herd into the garden, clutching twenty tonnes of bread rolls and gallons of ketchup. On the green lawn is a barbecue, which they circle around like vultures, quietly watching the grilled food transform, flipped delicately with a barbecue fork; its blades rotating the succulent meat and herbaceous vegetables, cooking them tenderly. 
Finally, one tends to forget that there is a certain etiquette when it comes to eating dessert. But no fear, we have forks, fit for fairies to help us out. Whether you are eating a dense cheesecake, generously drizzled with fragrant strawberry coulis, or an airy sponge cake garnished with dark chocolate, this time is enhanced by using the fork, which forces one to pause, and contemplate the delicacy they are savouring. 
All these examples culminate to prove that the fork deserves to be recognised and acclaimed for improving how we eat. So next time you take hold of a fork, maybe pause to thank it sincerely for making our everyday lives easier.
MORE