Write It 2019 Winners
23 July 2019
Young Food Writers Competition 2019: Winners Announced

From far right clockwise: Noah Eyre, winner 11‑14; Henry de Bono, runner‑up 10 and under; Ed Pollard, runner‑up 10 and under; Charlotte Fletcher, runner‑up 11‑14; Alice Haywood, runner‑up 11‑14; Emma David, runner‑up 15‑18; Lisa Faulkner, judge; Sherry Ainsworth, judge and Stefan Gates, judge


Pink Lady® apples and the Guild of Food Writers are delighted to announce the winners of the Guild's Write It competition for young food writers. This is the third year that the Guild has partnered with Pink Lady® apples supporting the competition and Write It has gone from strength to strength with a record number of entries.


Young and budding food writers were tasked with writing a piece under the theme 'Food for Sharing' for a chance to win the competition. Entrants were split into three age categories (10 and under, 11 to 14, and 15 to 18) and were encouraged to capture one of their favourite food experiences on the page.


Winners and Runners-up:
10 years old and under
Winner: Ariane Boyd, aged 8 from Coventry
Judges' comments: 'I think being kind in this modern world is the most important thing we can be, and this piece of writing is such a beautiful, simple way of expressing that.'

Highly commended: Henry de Bono, aged 9 from Birmingham, and
Ed Pollard, aged 5 from Oxfordshire


11-14 years old
Winner: Noah Eyre, aged 12 from Stoke-on-Trent
Judges' comments: 'So moving – I love the simplicity and the reserve of this.'

Highly commended: Alice Haywood, aged 14 from Wiltshire, and
Charlotte Fletcher, aged 12 from Northamptonshire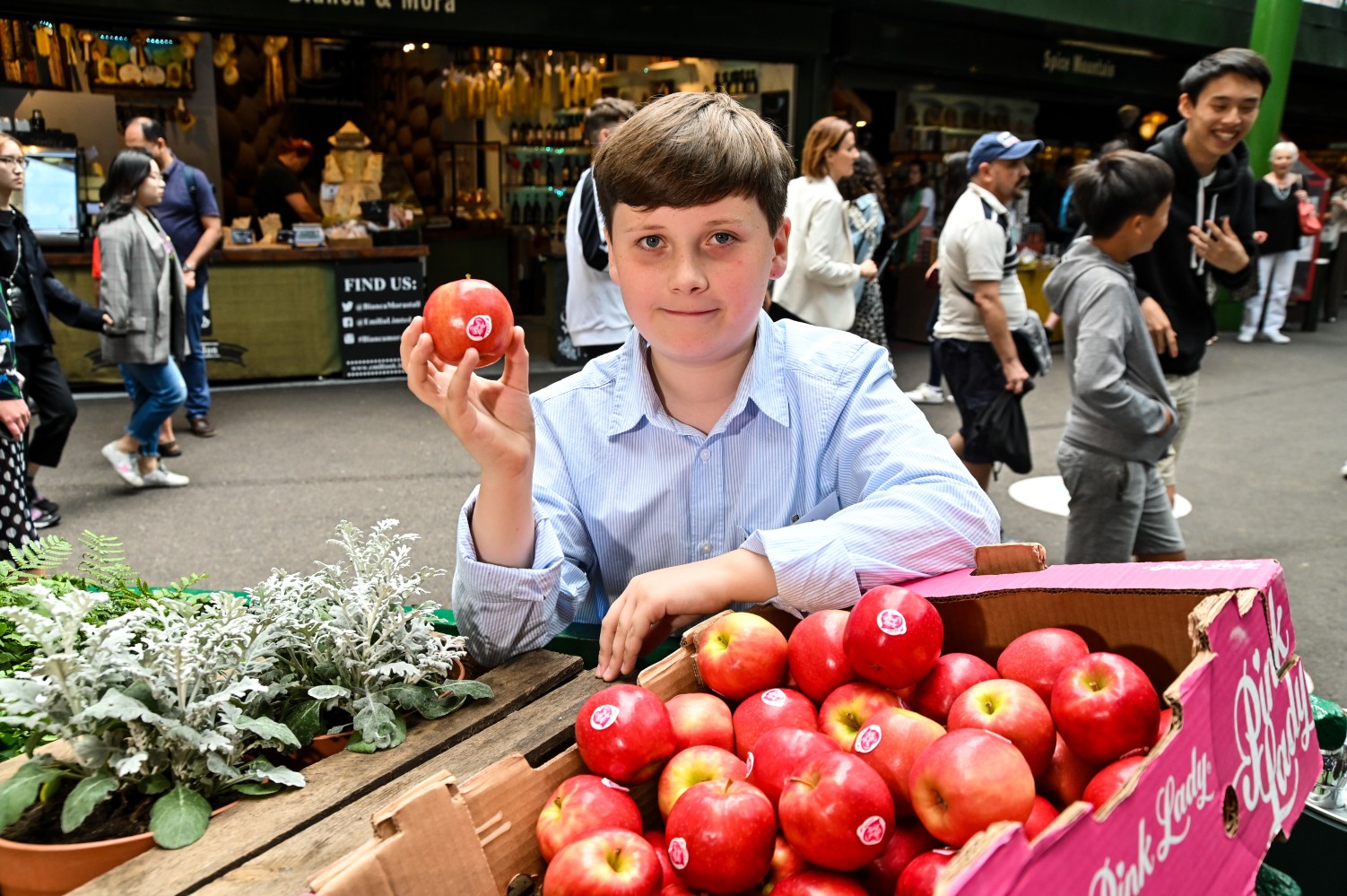 Noah Eyre, winner 11‑14

15-18 years old
Winner: Charlotte Corrigan, aged 15 from Lancashire
Judges' comments: 'Charlotte's piece captures the memories of her granny so beautifully and sums up the reason I wanted to cook and to write.'

Highly commended: Renée Dumenil, aged 17 from Moray, and
Emma David, aged 17 from Devon.
 
To read the winning and highly commended entries please click more below.
 
To celebrate, the talented winners and runners-up, from all age categories, were invited to a very exclusive party in the epicentre of London's culinary scene, Borough Market. Hosted by the Guild of Food Writers and Pink Lady®, winners and their families were joined by judges including bestselling cookbook author, celebrity MasterChef winner, actress and presenter Lisa Faulkner and Sherry Ashworth, award-winning author of children's and young adult literature.

Guests feasted on an array of culinary delights, using fresh ingredients sourced from Borough Market, bringing this year's theme of 'Food for Sharing' to the forefront of the celebration.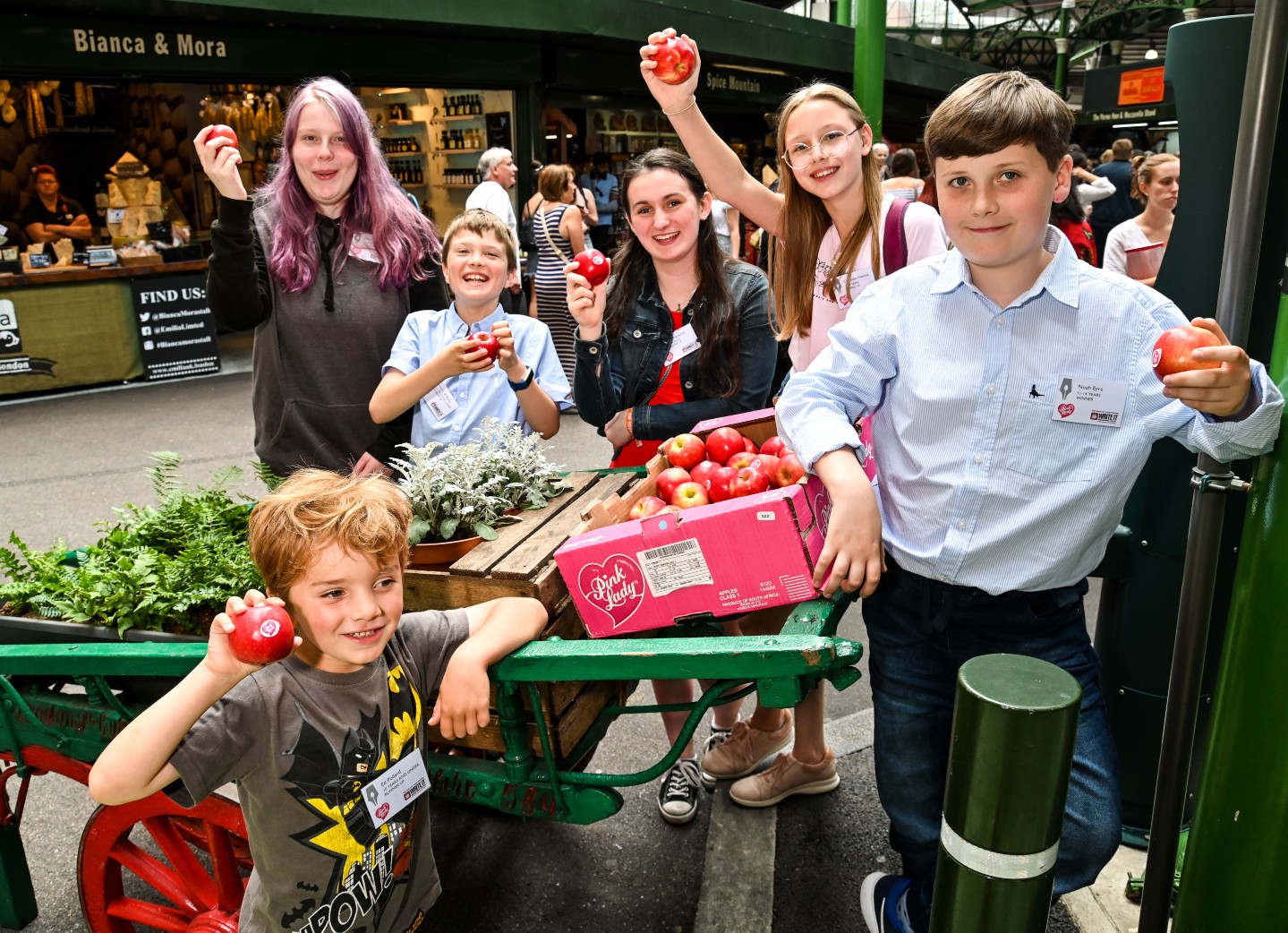 From left to right: Ed Pollard, runner‑up 10 and under;
Emma David, runner‑up 15‑18; 
Henry de Bono, runner‑up 10 and under; 
Alice Haywood, runner‑up 11‑14;
Charlotte Fletcher, runner‑up 11‑14; 
Noah Eyre, winner 11‑14.

Michelle Evans, Group Head of Marketing for Pink Lady® said of the competition: 'We're proud to partner with the Guild of Food Writers for this prestigious award, encouraging children and young people to express their imagination and love of food through writing. Pink Lady® apples are enjoyed by young and old across the UK, especially our PinKids® smaller apples. It's always such an inspiration to read the next generation of talent's work. Helping be a part of their creative journey is very rewarding for the brand.'
 
Genevieve Taylor, Chair of the Guild of Food Writers commented: 'Food brings people together in amazing and unexpected ways. Members of the Guild have shared many meals and stories together over the years and we're excited that the next generation of talented, creative minds were given the opportunity to share their experiences of food through the written word. The Write It competition is growing year on year and we're proud to work with Pink Lady® making it the best biggest year yet!'

Thanks go to our panel of judges (bestselling cook book author, celebrity MasterChef winner, actress and presenter Lisa Faulkner; Karen Barnes, editor of award-winning delicious. magazine; award-winning documentary maker, TV presenter and author Stefan Gates; TV producer, cookery book writer and Guild member Kalpna Woolf; and Sherry Ashworth, award-winning author of children's and young adult literature.); the committee members who put so much time into organising it (Sally Brown, Angela Clutton, Samuel Goldsmith, Clarissa Hyman, Josh Sutton and Genevieve Taylor); and most especially to Pink Lady® for helping the Guild focus young people on really engaging with food and thinking about how they write about it.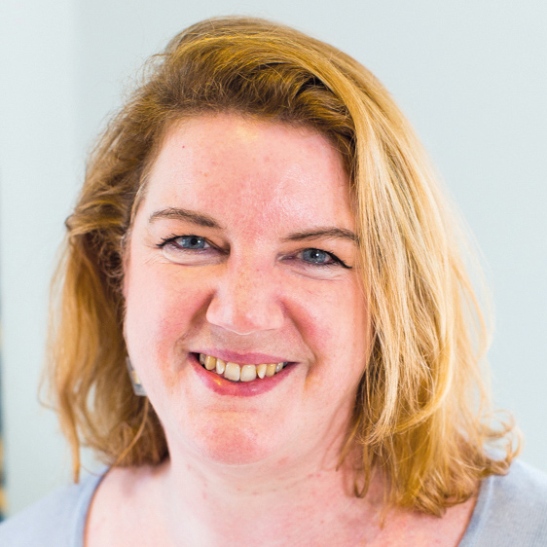 Karen Barnes
Sherry Ashworth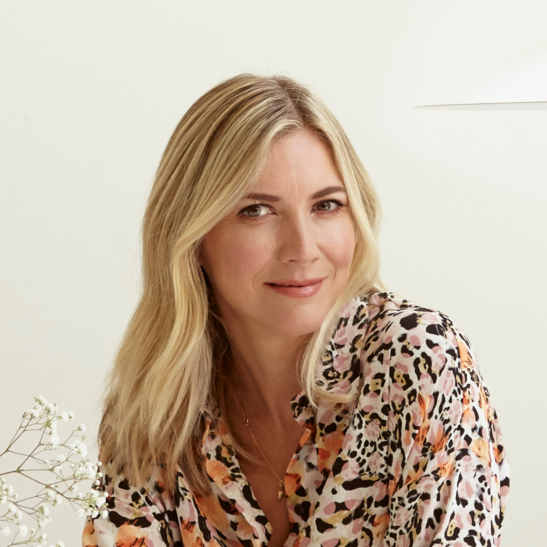 Lisa Faulkner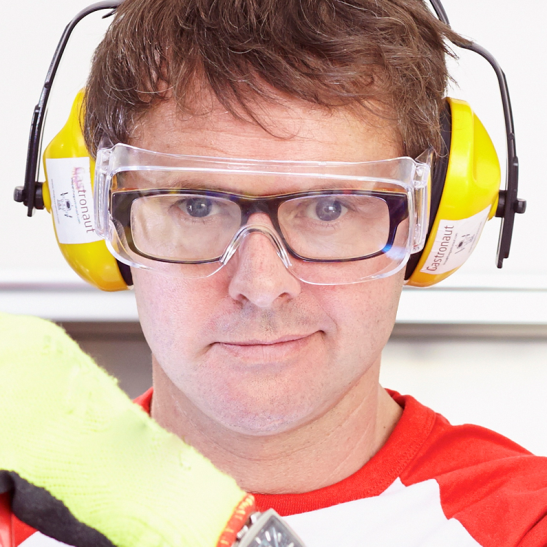 Stefan Gates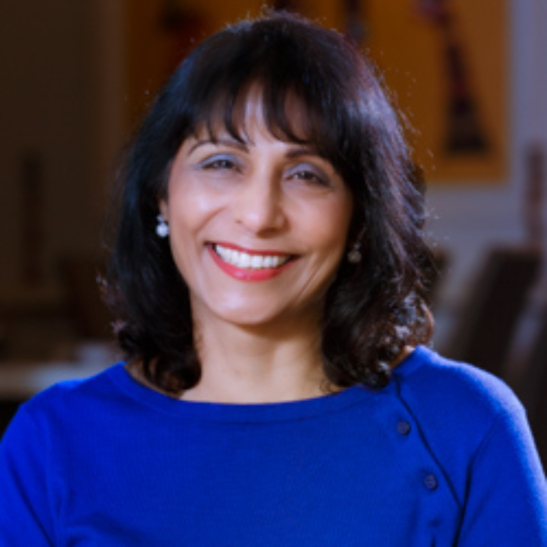 Kalpna Woolf
To read the winning and highly commended entries please click more below.
 
About Coregeo® Ltd
Coregeo® Ltd is the fresh produce brand marketing specialist. As the UK's Master Licensor for leading fresh produce brands Pink Lady® and Tenderstem®, Coregeo® has led the fresh produce industry in brand management and marketing. Adding to their stable of brands as the new marketing agency in the UK for stone fruit brand Metis® and becoming Master Licensor for Bimi® in Europe. 

With over a decade's experience pioneering fresh produce brands, Coregeo® specialises in intellectual property and brand management, trade and consumer marketing services and trade relationship management.

More information at coregeo.co.uk.
About Pink Lady®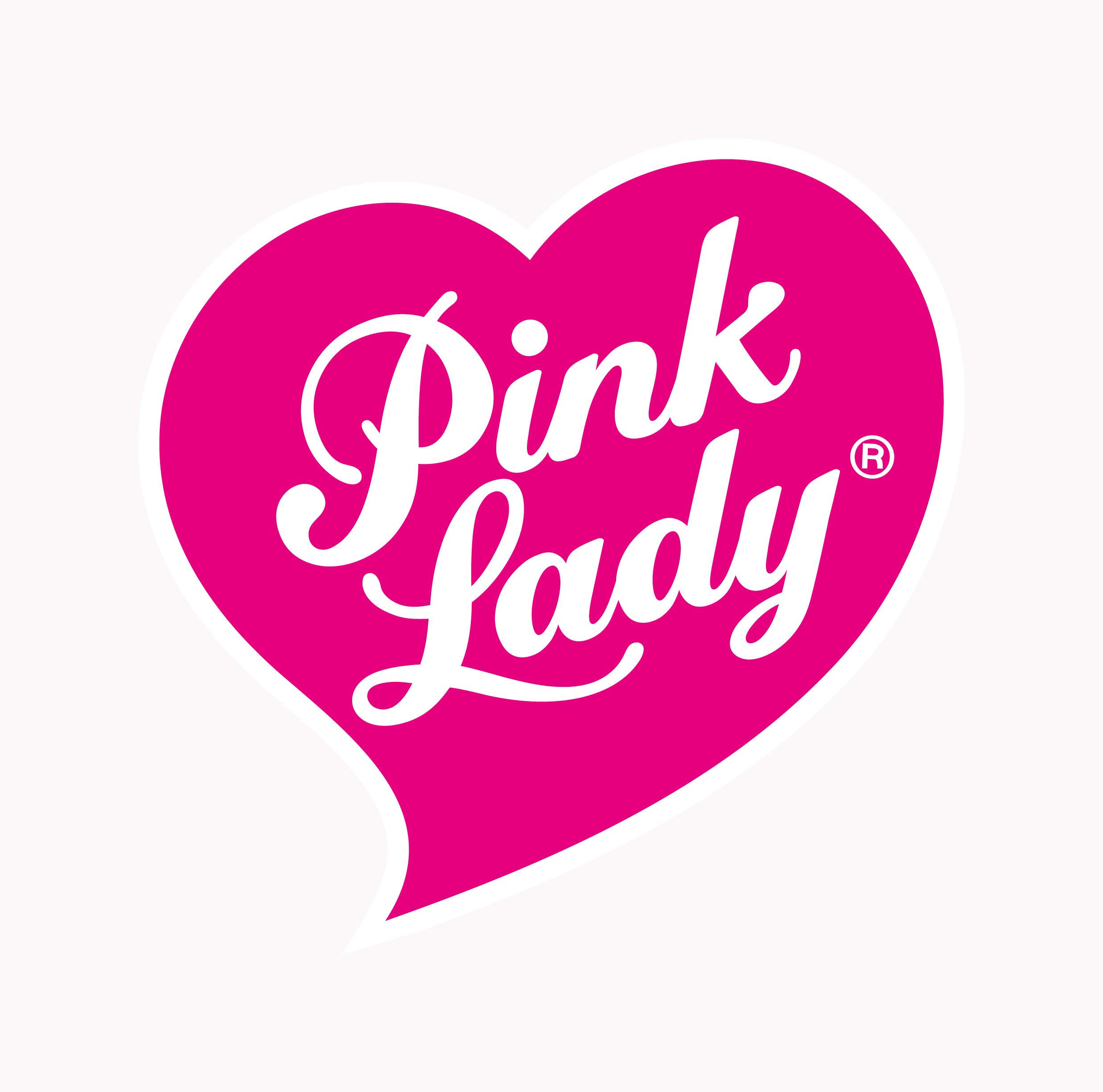 A Pink Lady® apple is the first to blossom on the tree and the last to be harvested by hand.  From 'pip to perfection', only the very best pass the rigorous inspection tests to receive the Pink Lady® classification. This time on the tree helps Pink Lady® apples to develop their unique fizz, distinctive blush, sweet flavour and crunchy texture.
Pink Lady® apples are also packed with goodness – they are a natural source of energy and a single apple supplies a quarter of your day's vitamin C. In addition, you'll find boron to keep your bones strong, and pectin, which helps your body digest food more efficiently. What's more, with an average 100g Pink Lady® apple containing about 50 calories, they're the perfect ingredient or snack for a healthy lifestyle. For more information visit pinkladyapples.co.uk.
The Pink Lady® trademarks are registered by Apple and Pear Australia Limited (APAL) in more than 80 territories worldwide and reserved for the exclusive use of licensees.
Write It 2019 Winning Entries
10 years old and under
Winner: Ariane Boyd, aged 8 from Coventry
The Girl who learnt how to be kind....
There once was a little girl who did not like to share,
She sat away from her friends she just did not care!
She scoffed her sandwiches, raisins, yogurts all to herself,
She munched her pink lady apple well its good for her health!!
Then one day in her bag no lunch to be seen,
Her tummy rumbling she regretted being mean!
Her friends sat together all tucking in,
She realised she had committed a terrible sin.
She was so unhappy her face started to frown,
Her eyes got all wet with tears rolling down.
Her friends gathered round to see what was wrong,
They realised quickly it didn't take them long.
Everyone passed her some of their lunch,
Soon she had plenty to munch!
The feeling she got from her friends being kind,
Is one she will always bare in mind.
So from that day forward she shared as much as she could,
Because sharing food and Happy times with friends made her feel good!!
10 years old and under
Highly commended: Henry de Bono, aged 9 from Birmingham
The Day the Fruit Bowl Talked!
Henry found letters in the family fruit bowl.
'Dear Henry, I am banana. Why do you hate me and why did you write the No Banana Sign? Please take it down.' Best wishes, bruised Banana.
'Hi Henry, I want to tell you that cherry and lemon are mad with each other' from stressed Strawberry.
'Hello Henry, Lemon keeps squirting me with his sour juice! He pretends I keep squirting him with my wet stone but that is a big fat lie!' from cheery Cherry.
'My dear Henry, this is mad lemon here. Cherry keeps squirting me with his wet stone. No lie. I do not squirt him with my sour juice. Love Lemon.'
'Dear Henry, why did you put a hole in me with a knife? Now I always leak sticky juice everywhere. Please just eat me! Infuriatedly, woeful Watermelon.'
'Salutations Henry! I do not exist because I am an apple that lives in Antarctica, well the bottom of the fruit bowl, not the world! Please chill out dude. I heard you were upset.  By the way, Happy Birthday!'
'Dearest Henry, I am pompous pomegranate. All my little seed children are driving me up the wall! Please help!  By the way, my children say hi!'
'Hi Henry, green apple here. I feel too young to be a Granny Smith!' from great Green Apple.
'Hello Henry. I am the most shining fruit in existence because I am Star Fruit!'
Henry ate them all in a delicious fruit salad, except lonely banana!
10 years old and under
Highly commended: Ed Pollard, aged 5 from Oxfordshire
Herring Roes on Toast
My Daddy is the best cook in the whole, entire solar system. As a real treat for us at the weekend, he cooks yummy herring roe's on toast. They are white and wobbley and delicious. They sizzle in hot butter and go a bit brown. We put them on crunchy toast and share them with Grandpa-Grumps. We love them, my favourite breakfast ever!
11-14 years old
Winner: Noah Eyre, aged 12 from Stoke-on-Trent
Pierogi is the food that reminds me most about my Nana. Sadly she died in 2015 when I was 8 years old. When I feel sad or miss her I always think of this special food we shared together.
You see my Nana had cancer; in fact she had it 3 times. Ovarian, breast then into her bones. But, even when she was poorly having chemotherapy or radiotherapy she made pierogi for me and my Mum.
My Nana was Polish. Her parents were born in Poland and came over during the war. Nana was born in one of the Polish camps in Crewe. Food was an important thing that kept the Polish community together. Meals were very simple and humble. The adults and children foraged in the woods for mushrooms, rabbit, potatoes and herbs. Food united families that were separated during the war.
My Nana's heritage was very important to her. When her ovarian and breast cancer was at its worst she often reminisced about the times on the Polish camp and in particular the potato filled dumplings called pierogi which she would lovingly make for me and my Mum.
Chemotherapy ravished through my Nana's body often more savagely than the cancer itself. Foods she once loved became intolerable to cook, smell or even eat. My Mum and I would make her soups or pasta dishes in the hope it would build up her immunity and sense of taste again.
However, when Nana was feeling 'well' there was nothing better than making pierogi that brought her joy and contentment. I watched and helped how she methodically made these Polish dumplings.
Everything had to be done in a set order and way. The preparation of the ingredients where we all sat round the kitchen table will always be in my memories. We laughed and shared in the experience of making this special food.
Nana would tell me that her own Mum would make pierogi using sauerkraut or corned beef. The version we liked were simply mashed potato and cheese. The little soft dumplings quietly bubbling in the pan of water then sizzling in the frying pan with a little melted butter.
Towards the end of Nana's life I knew she was slowly slipping away from us. Chemo and radiotherapy weren't doing their job and we knew things weren't good. So one afternoon Mum and I made our very own batch of pierogi for her. It was one of those meals that I will never forget. She was thrilled with her pierogi.
Nana died on June 13th, 2015.
Mum and I still make cheese and potato pierogi to this day. We have Nana's rolling pin and cutters that we still treasure dearly. The simple flour, egg and water dough is made on the wooden board that was hers. We sometimes cheat with ready-made mash but it doesn't detract from my most favourite food in the whole wide world to share.
Thank you Nana for giving me the love of food and cooking.
11-14 years old
Highly commended: Alice Haywood, aged 14 from Wiltshire
This was the first time I'd seen that table had been set properly and the plates were full and on top of that they had not made out of cheap plastic. My mother had actually had the time to cook for my family and me. We even had glasses made out of actual glass. In the dinning room, Sitting on the worn-out placemats were the chipped ceramic plates with melt in the mouth fried potatoes, slightly undercooked green beans, French peas and a slice of vegetarian nut roast with gravy slipping out the edges of the Yorkshire puddings, just how I loved my roast. However, today something was different, something was not right. This was unusual, this was the dinner of my dreams, but I couldn't bring myself to eat, I felt empty and no matter how much food I could ever eat, I know nothing would fill the empty void inside me. Even though everything had been cooked to perfection, the potatoes were slightly light brown and crisp and the green beans were firm and juicy, there was no way that I could eat anything. It was as if there was a piece missing of my puzzle. There was no noise around me, pin drop silence. No one was moving, no fork was being lifted and no one spoke, not even my brother. This was extremely unusual for my family, who were well known for being loud and chaotic. We never went through a meal without chaos, glasses were always spilt, plates thrown and food ended up on our walls. But on this cold Sunday afternoon all our heads were down staring down at our plate wondering how we were ever going to be able to eat what was in front of us. Because no matter how beautifully the food had been prepared or how good it would taste food was meant for sharing and it made me sick to my stomach knowing I wouldn't be this afternoon. silently tears ran down my face and dripped on to my perfectly cooked potatoes that now might be too salty with all my tears, however they were not to be acknowledged because this was the first dinner without her and she was my missing puzzle piece.
11-14 years old
Highly commended: Charlotte Fletcher, aged 12 from Northamptonshire
Apple-Heart Girl
There once was a girl,
Not dissimilar from you,
She laughed and played for all her days,
As her dainty body grew.
But there was something different about this girl,
Something she knew from the start.-
For this little jolly girl,
Had an apple for a heart.
An apple? No! That simply can't be true!
Trust me, when I first heard it…I agreed with you.
Let me recall the story,
With no single detail spared,
And you will see how much this little,
Apple-heart girl shared.
One morning our sleepy girl awoke,
The sweetest smile on her face,
She always rushed right down the stairs, as if it were a race!
On her way to school-something stopped her in her tracks.
A homeless man as pale as flour, from the nutrition that he lacks.
This apple-girl, so kind and brave,
Risked sending herself to an early grave,
She reached into her chest-and from her apple heart,
Produced a scrumptious, sumptuous apple tart!
So delectable and richly sweet-so vibrant was this sugary treat.
This apple girl, frightened, held her breath,
Yet instead of a truly undeserved death,
A new, real heart, grew in her chest-
A heart I'll think you'll find-
Was bigger than the rest.
15-18 years old
Winner: Charlotte Corrigan, aged 15 from Lancashire
For many people in this country, dinner can often comprise a plastic lidded tub, containing something that resembles food, prodded with a fork, 90 seconds in the microwave and voila, there's your tea. And I'm not disparaging this way of life. To be honest, my mum often resorts to 'convenience food' and her mantra that 'food is simply fuel' sits uneasily with me.
For my mum preparing a meal is a feat in itself and burning lettuce is something she can achieve with very little effort. Luckily, Granny was different; she was, what my mum calls, 'a feeder'. She saw love personified through her food. Food was more than fuel, it was an expression of her unquenchable love for her family. Every meal, excuse the pun, was seasoned with love and garnished with a smile warmer than the midday summer sun. Each culinary occasion was treated as a challenge and she would not rest until bellies were filled, waist bands bulged and her diners felt like they needed to be rolled out of the house like Violet Beauregard from 'Charlie and the Chocolate Factory'.
Food was fun and cooking was a crusade. Granny donned her apron as though she was going into battle. She was in the zone and this wasn't just routine. Granny worked in the kitchen like John Williams conducting an orchestra. She chopped, stirred and whirled ingredients in a symphony of flavours. Impressively, she always knew the flavours and spices that worked together in harmony. You could say that my Granny had a buxom figure, but whilst in the kitchen she had the grace and dexterity of a ballerina.
I remember the last meal that I ever had the pleasure of enjoying with my Granny. It was late January and the trees looked gnarled and emaciated. The sky was threatening snow and the lights were awakening in the streets. As the car grumbled up to her red brick house, I leaped out, so hungry after a gruelling day of school. Sprinting into the house, leaving my mum to stagger to the door with all of our burgeoning bags, I tore through the house into the kitchen. Smells of roast chicken, parsnips and butter roasted potatoes danced in air.
'Is it ready Granny?' I chirped.
'Not yet my little sugar plum, but here's a peeled carrot,' she sing-songed as she handed me a carrot wrapped in a slither of kitchen paper.
Eventually, Granny would showcase her culinary creations. Gasps and hushed whispers filled the air, as she entered the dining room red faced and, always, cheerful. This was an act of love; the coldness of the winter air, contrasted with the warmth of her fat heart. Roast chicken: browned, tender and inviting. Carrots and parsnips: the jewels in the crown and cooked to perfection. Roasted potatoes: crunchy coats and soft fillings. These delights were accompanied by an overflowing dish of stuffing, a huge jug of gravy, peas, Yorkshire puddings the size of my dad's feet and apple sauce. Yes, I know apple sauce belongs with pork and Yorkshire puddings belongs with beef. But, my Granny's mission in life was to make me happy.
Motivated by our responses, Granny would pull up a chair and join my mum, dad, Uncle Robin and Grandpa. With eat mouthful of chicken and potato, the troubles of the day melted away.  Gradually, our stomachs became fuller, but we all knew that we had to leave room for pudding. This was the moment that we had all been waiting for…. Anticipation grew…. Trifle? Sticky toffee pudding? Apple pie?
Syrup sponge! Golden rivulets descended down the volcano of sponge; molten sugar merged into rivers and tributaries creating an aromatic lake at the base of the mountain. Granny knew that this was my favourite desert: heaven in the form of a pudding.
But as with everything in life, you can't hold onto the things that you love forever. Food is temporary and so is life. Granny passed away unexpectedly, leaving a huge gulf in my life. But the aromas, tastes and tangs of her meal are etched on my soul forever. She nourished my body and my mind. And I am delighted to say that she has passed the spatula on to me.
Food brings family together. Handshakes, hugs, open doors, open hearts. Rotund and robust, Granny stands there, in my memory, with her arms as wide open as her smile, ready and waiting to give me a huge hug and a mountain of a meal.
15-18 years old
Highly commended: Renée Dumenil, aged 17 from Moray
Food for Sharing
He sits against the iron railings, holes in his jacket, hat down low. 'You're a bit young.' He says. I go to move on, but he taps the ground beside him, 'come n' sit. I won't bite, I got some food for sharing.'
My stomach answers for me.
'Name's Barloc.' He grins, wrinkles on his face stretching.
'Heth.' I reply.
'Here.' He passes me a cardboard cup. 'Coffee.'
Warm liquid pools on my tongue, sweeter than candy, granules of sugar left undissolved crunch between my teeth. I picture a glowing ball of warmth where the coffee sits in my stomach, a little resting dragon. 'Thanks.'
'It's cool, I got lots of food, lots of food for sharing.' Barloc waves his hand as he talks, streetlights casting deep crevices in his features. I can't see any food. 'See here,' he cups his empty hands, palm up, 'here I got pie; hot pie with chips to dip in the gravy.'
For a moment I am lost, then reality hits home. It stings. I think about leaving. Barloc carries on regardless. He describes his pie in detail; water crust pastry that flakes gently away as he tears at it with invisible cutlery, thick gravy cradles soft chunks of meat and veg. Twice baked chips, crisp with fluffy centres, dip, just so, into the warm pie filling and crunch against teeth with salty goodness.
Barloc paints a feast, gesturing at the ground around us excitedly. There's roast chicken, the glistening meat stuffed with lemon, garlic cloves and rosemary, served on a bed of lightly steamed vegetables. Carrots, still a little crunchy, are paired with lush broccoli stems, that catch meat juices in their tender florets. Next to the chicken sits a fresh salad; bright jewels of red pepper nestled amongst crisp salad leaves and earthy beetroot. Then there is fillet steak, medium rare so that rich red juices appear when cut, the meat so soft that it can be sliced like butter. Barloc combines the steak with warm slices of ciabatta, oozing with ripe tomatoes and leafy greens, dusted with grey speckles of pepper.
Puddings are described next; Barloc's favourite is bananas and custard. The ripe, creamy fruits are sliced length ways and dipped into the silky-smooth sauce, shining in the half light. Trifle is served in a glass bowl so that the layers of rich jelly, fresh fruits, thickly whipped cream and toasted almond flakes are visible. Ice-creams, a rainbow of colour, stickily melting to create a sweet kaleidoscope; chocolate, vanilla, strawberry, rum and raisin, pistachio, coconut, honey-comb, coffee.
The feast soon becomes a game, I find myself sharing my foods with Barloc. Shakshooka, runny egg yolks trickling across sautéed onions and chilli peppers, swept together in a tomato sauce. I taste the paprika on my tongue.  Cumin, nutmeg, cayenne pepper, I want to be back in my childhood kitchen with the radio playing and the sizzle of the vegetables. Soft pitta torn with hummus, the savoury chickpea dip spiced to perfection. Borekas, thin flaky layers of phyllo dough parcel salty cheese and mashed potato, ground meat, chickpeas, pine-nuts or mushrooms. Tzfat, I think of home, the semi-hard sheep's milk cheese sitting on our table. Coffee, Kafe Botz, cardamom spices, both bitter and sweet. Baklava, sticky pastry flakes crammed with nuts, honey like syrup dripping from the crowded layers.
Barloc nods his head along as I speak, he grins and interrogates me on the foods; how big are these borekas? What texture is Tzfat? He hasn't heard of most of the dishes, gets excited over the spices and textures, never thought of cardamom in coffee. I find that I enjoy describing them to him, I like sharing my food, my culture, sharing who I am.
The hours have slipped away without my notice, leaving the soft dawn peaking over the horizon. Barloc heaves himself up via the railings. 'That's my cue.'
His pale eyes twinkle. I hope that I will see him again.
As he sets out to leave, he tosses me an apple, skin crisp and rosy, 'Told you I had food for sharing.'
I bite into the fruit, fresh sweet juice bursts into my mouth. It smells like life, new beginnings. My apple crunching synchronises with Barloc's fading footfalls.
He turns back to face me 'How's about this? One day you take me for Baklava and cardamom coffee, and I'll take you for tea and jammy scones.'
My sticky lips part to smile. 'It's a deal!' I shout.
15-18 years old
Highly commended: Emma David, aged 17 from Devon.
The Fish Pie
My bowl was lovingly filled to the brim, a pallet of colour and childhood memories laid before me, the aroma invading the house with a sense of hope again. Wiping the newly shed tears from my face, my mother sat down next to me with a bowl of her own. She wasn't the greatest of cooks, but her fish pie was something she'd mastered over the years. The creamy sauce affectionately coating the array of fish, keeping their flavour safe and warm. Freshly cut parsley dancing in the sea of liquid, standing out bold and free from the rest. A considerate helping of mash potato layering the top like a shield, lightly golden on the top and crispy to the touch. My mother's creation, one she'd spent the last hour slaving over so it would be just right for this occasion.
Just the way I like it.
With no words passing between us, she wraps me up in a blanket of white, just like the fish in her pie, and hands me a spoon. An explosion of flavour bursts into my mouth and a sense of calm washes over me. It was divine. Parsley, thyme and garlic dance around on the tip of my tongue, awakening my senses. The silky texture warms my throat as I slowly take in every mouthful, the chunks of fish going off like little fire crackers. The same bliss is painted on my mothers face as she takes a bite from her own bowl, the fish dancing on her spoon.
Cautiously, she wraps her arms around me tightly and squeezes, the lingering essence of fish pie wafting between us, comforting us. The best kind of comfort food for a break up. With every mouthful it speaks to me the words that my mother has yet to say, for it is exactly like my mothers love; unconditional, patient and kind.
The last mouthful on my spoon, I hand it to my mother. A symbol of my love, affection and gratitude for everything she's done. As if on queue, she hands me her last mouthful as well and we savour it. One last morsel of what's brought us together all these years, comforted us and lifted us up through the hard times.
I curl up next to her, placing our empty bowls that have been thoroughly licked clean on the floor. We are content. I close my eyes and breath in the last surviving trace of the pie, allowing it to engulf my lungs. One of those moments I'll remember forever.
The day my mother and her fish pie fixed my broken heart.
MORE