Young Food Writer of the Year Competition 2021 – Call for Entries
13 February 2021
The Guild of Food Writers and The Week Junior are looking for the Young Food Writer of the Year 2021
Joint Winners of the 10 and under category in 2020:
John Yi Fusco (left) and Honey Tsamplakos (right)

The Guild of Food Writers and The Week Junior are delighted to announce the Young Food Writer of the Year competition for aspiring, young food writers. The competition, which is now open for entries, encourages children from three age groups (10 and under, 11–14 and 15–18) to get their creative juices flowing by submitting a piece of writing inspired by food.

The theme for this year's competition is 'Food Discovery' and we're looking forward to celebrating with the winners and the judges in a special way later in the year.

The competition is now open and the closing date is Friday 30 April. To enter please visit theweekjunior.co.uk/fooddiscovery.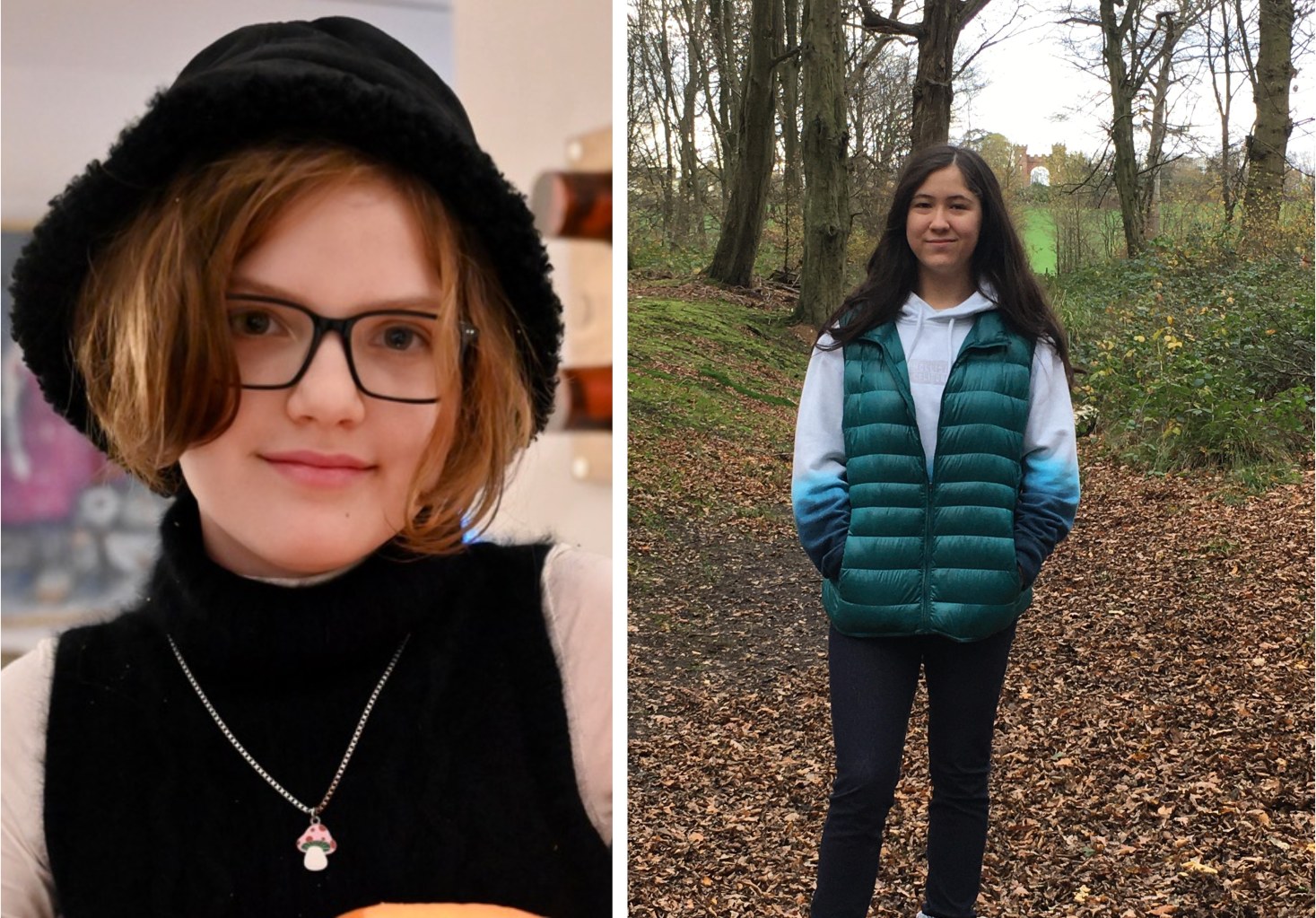 Winner of the 11 to 14 category in 2020: Lily de Kluyver (left) and Winner of the 15 to 18 category in 2020: Lara Taberham (right)
Food Discovery
We are looking for children and young people to write and tell us about their food discoveries. The stories can feature any aspect of food either real or fictional and three of this year's YFW judges have come up with great ideas to help inspire you.

'Food discovery – what a wonderful subject to write about!' enthuses Karen Barnes, editorial director of delicious. magazine. 'To help you, perhaps think about a time when you found something out about food that sparked your interest, made you excited, made you want to eat it, made you think about an ingredient or a place in a different way. Perhaps a relative or friend led you to that discovery; perhaps it happened when you visited a special place on holiday. Think about why you loved it or what you learned, how it made you feel, then tell us all about it. We can't wait to read your stories.'

Author Sherry Ashworth tells us: 'For me, food discovery is all about trying something new. The taste, texture and indescribability of something you've never eaten before. The surprise that moves from uncertainty to growing pleasure. I remember when I was in N India I tried idli for the first time. It was offered me for breakfast – idli is made from rice and lentils. I'd never had anything like it before. But now I look for them everywhere.'

'In a lifetime of travel, I've realised there's a world of weird and wonderful foods out there waiting to be discovered,' says food writer and cookery teacher Lorna Wing. Her suggestions include: 'Fried flying fish en route to the Caribbean. Smelly durian fruit in Singapore. Scrambled ostrich eggs in South Africa.'
The Competition
The Young Food Writer of the Year competition (formerly Write It) was established in 2008. It is the only national food writing competition in the UK for children. It has seen prestigious names from the Guild's membership judge entries from more than 1,200 aspiring food writers.
The Judges
This year's judges include bestselling cook book author, celebrity MasterChef winner, actress and presenter Lisa Faulkner; Karen Barnes, editorial director of award-winning delicious. magazine; award-winning documentary maker, TV presenter and author Stefan Gates; food editor of the Life & Style and Homes portfolios at Future and Guild Vice-Chair Samuel Goldsmith; TV producer, cookery book writer and Guild member Kalpna Woolf; Sherry Ashworth, award-winning author of children's and young adult literature; cook, food writer, cookery teacher and Guild member Lorna Wing; Felicity Capon, editor of The Week Junior magazine; and Ben Isaacs, Features Editor of The Week Junior magazine. They'll use their collective experience, enthusiasm for food, drink and writing to find and celebrate the outstanding work in each age group.

From left to right: Karen Barnes, Sherry Ashworth and Felicity Capon


From left to right: Lisa Faulkner, Stefan Gates and Samuel Goldsmith


From left to right: Ben Isaacs, Lorna Wing and Kalpna Woolf
Background
The Week Junior's editor Felicity Capon says: 'The Week Junior is delighted to be teaming up again with the Guild of Food Writers to host this prestigious competition, encouraging children and young people to express their imagination and love of food through writing. We know how creative and talented our readers are, so we're very much looking forward to seeing what they come up with this year.'

Guild of Food Writers Chair Charlotte Pike shares Felicity's enthusiasm for this partnership: 'The Guild of Food Writers is delighted to partner with The Week Junior on our Young Food Writer of the Year Competition for the third consecutive year, and the 14th year for this important competition, the only one of its kind recognizing the writing talent of our future food writers. Each year, the judges have the immense pleasure of reading the many wonderful entries we receive, from talented and passionate children, making us all laugh, cry and become immersed in their writing. The competition has grown from year to year, and we can't wait to read this year's entries.'

One of last year's winners has shared her experience of the competition. The winner in the 15-18 years old age group was Lara Taberham and she told us 'Last Summer, having little to do during the first Covid 19 lockdown, I decided to enter the Young Food Writer of the Year Competition. Fueled by my love of food and driven by the untold story of my grandma, Mama Lee, I was able to swiftly conjure up an entry. After winning, I participated in the video call afternoon tea (which i enjoyed massively) and was also mentioned in my school newspaper. As well as it being a great accomplishment, I highly recommend anyone with a story to tell and an equally expansive love of food to enter the 2021 competition!'

You can read all the winning and highly commended entries please go to the Guild's website gfw.co.uk/2021/young-food-writer-of-the-year-competition-2020-winners-announced/.

The competition is now open and the closing date is Friday 30 April. To enter please visit theweekjunior.co.uk/fooddiscovery 
Your Chance to Get involved in YFW
The YFW competition can open doors locally for Guild members to promote their new book etc.

We will be emailing Guild members to give you some ideas of how you can be involved, promote the competition in your region, or work with schools, libraries or shops.

Of course, don't forget to tell all the young people in your extended friendship and family circle all about this wonderful competition.
About The Week Junior
The Week Junior is an award-winning magazine which aims to make sense of the world for young people. Since its inception in 2015 it has grown from strength-to-strength to become a market leader in the UK, offering a blend of thoughtful, inspiring and trustworthy news and current affairs stories which inform, empower and entertain children up and down the country every week.