Young Food Writer of the Year Competition 2021 – Help the Guild Share the Message
23 March 2021
Do you care about the future of food writing?
Please get involved in Young Food Writer of the Year 2021
The Guild of Food Writers and The Week Junior launched the Young Food Writer of the Year competition for aspiring, young food writers last month – and we need your help.
Young Food Writer of the Year is a brilliant way to get youngsters thinking and writing about food as well as providing you with a great opportunity to promote your own work. Most of us took our first tentative steps in writing because we received early encouragement, and this competition provides an amazing opportunity for young people to unleash their creativity in a structured way – with the chance to win generous prizes.
Joint Winners of the 10 and under category in 2020:
John Yi Fusco (left) and Honey Tsamplakos (right)
And that is where you come in, as a member of the Guild. If you care about the future of our profession and have just a little time to spare, we would like to invite you to become involved by sharing the competition, either locally (for instance with a school, college, library or bookshop) or through your network or contacts.
There are lots of uncertainties in today's world, but one thing that is guaranteed to make it a better place is finding and rewarding young talent – and this is your chance.
Become a YFW Ambassador
The competition is divided into three age groups – 10 and under, 11-14 and 15-18. Young people can enter individually, or (as more usually happens) through their schools or colleges. The timing of the competition and awarding of prizes is organised to coincide with the academic year, and evidence is that teachers enjoy weaving the Young Food Writer challenge into their curriculum. Either way, it's extremely simple to enter: entrants simply have to write a short piece (250 to 750 words, depending on age) on the theme of 'Food Discovery' and send it in by the closing date of Friday 30 April.
Perhaps you have someone creative in your extended family, or you have friends with children who have shown an interest in food or writing? Even better, why not phone or drop an email to a couple of local schools in your area?
According to one of our previous YFW Ambassadors, it really is as simple as that. 'Like everyone else I have plenty on my plate already, but I thought of my local college and decided to phone on the off chance. They asked me to email through the details and passed it through to their English department, who leapt at the idea. Next thing I knew I was in class, giving pep talks to a couple of classes and fielding questions about food writing in general, and whether I'd met Jamie Oliver. The college entered about a dozen entries, and I was absolutely gutted when they didn't win. We're hoping for better luck this year.'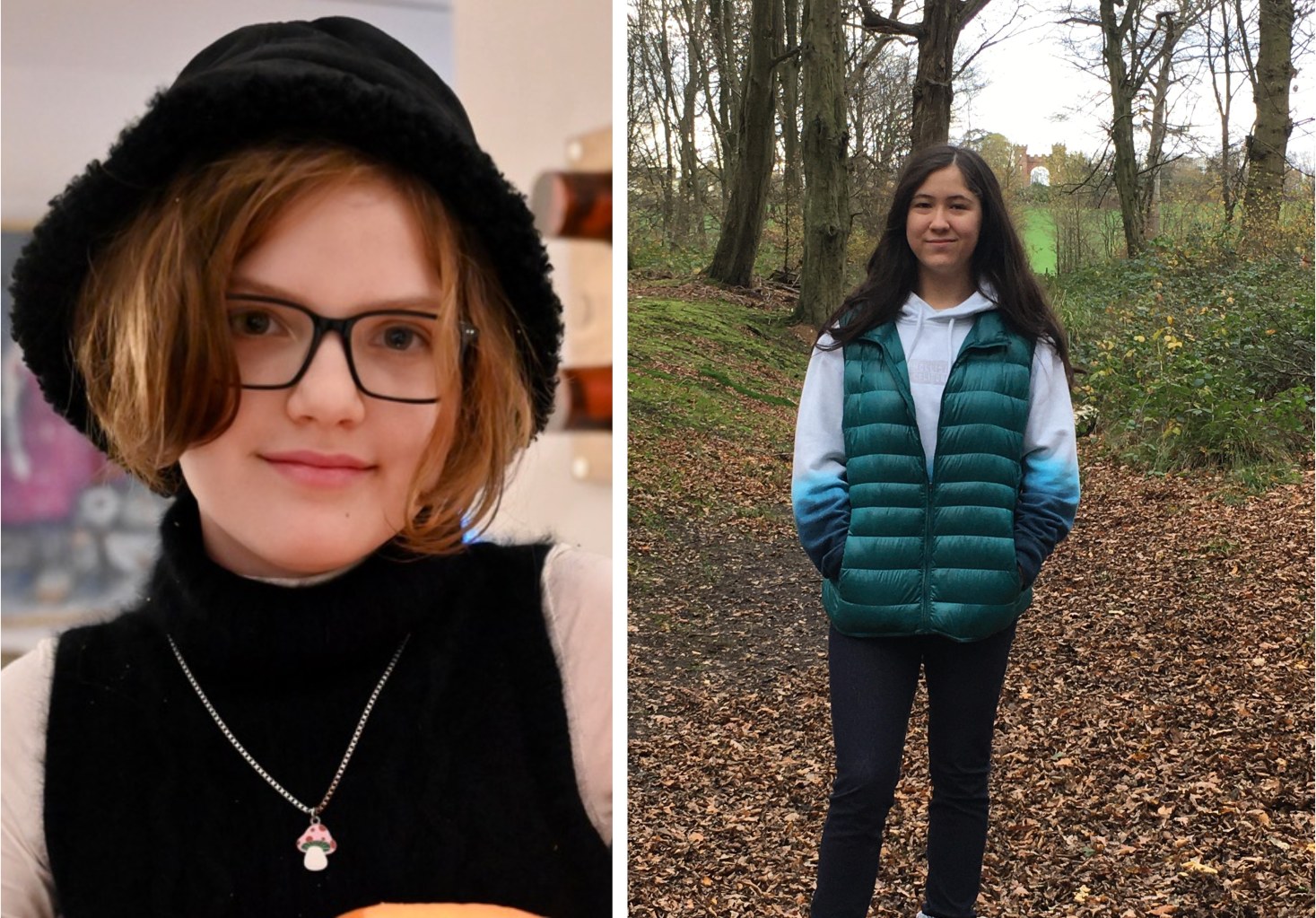 Winner of the 11 to 14 category in 2020: Lily de Kluyver (left) and Winner of the 15 to 18 category in 2020: Lara Taberham (right)
What you can do…
You can find out all about Young Food Writer of the Year (known in the past as 'Write It') here. This year's competition is run by the Guild (headed up by committee member Sally Brown and YFW ambassador coordinator Katharine Tate) in partnership with The Week Junior, and here are some ideas how you might get involved.
1 Use the dedicated resources – a flyer with top tips, a poster and Powerpoint presentation – see below for direct links
2 Print out some posters – download here. Then get out your Blu Tack and do a circuit of your local school, library, coffee shop and bookshop (if you're lucky enough to have one) – and ask if you can put them up.
3 Make personal contact with your local school or college – if their students enter the competition they win prizes too. Your best bet is to speak to the English lead (junior school) or department (secondary) – if you can face it, offer to do a short talk in class. You can download a short powerpoint presentation here, or just go with the flow. You could offer a food writing surgery, to help entrants get started or fine tune their efforts, and offer hints and tips. You could just email your local school the poster and/or forward this flyer for their school newsletter.
4 Ditto your local library or bookshop. Libraries and bookshops are very youth-focused, so see if they have any events aimed at children (or parents) at which the competition could be boosted, by means of a short talk or surgery.
5 Tell everyone about the competition – specially if you are doing demonstrations or talks.
6 Share on social media – making sure you copy in @GuildFoodWriter on Twitter, and thegfw on Instagram.
7 Post on the Facebook Forum – a great way for YFW Ambassadors to pool ideas and share what's occurring.
8 Keep in touch – Sally Brown and Katharine Tate would love to hear how it's going, and they will be reporting what's happening.
A final word from another of our previous Ambassadors: 'It was a bit of a surprise to find that promoting the competition has somewhat raised my own profile locally. I can't pretend I sold loads of books because of it, but it does seem to have put me on the map.'
This competition was established in 2008 (originally called Write It) and has seen prestigious names from the Guild's membership judge entries from more than 1,200 aspiring food writers. This year's judges include bestselling cook book author, celebrity MasterChef winner, actress and presenter Lisa Faulkner; Karen Barnes, editorial director of award-winning delicious. magazine; award-winning documentary maker, TV presenter and author Stefan Gates; food editor of the Life & Style and Homes portfolios at Future and Guild Vice-Chair Samuel Goldsmith; TV producer, cookery book writer and Guild member Kalpna Woolf; Sherry Ashworth, award-winning author of children's and young adult literature; cook, food writer, cookery teacher and Guild member Lorna Wing; Felicity Capon, editor of The Week Junior magazine; and Ben Isaacs, Features Editor of The Week Junior magazine. They'll use their collective experience, enthusiasm for food, drink and writing to find and celebrate the outstanding work in each age group.

From left to right: Karen Barnes, Sherry Ashworth and Felicity Capon


From left to right: Lisa Faulkner, Stefan Gates and Samuel Goldsmith


From left to right: Ben Isaacs, Lorna Wing and Kalpna Woolf
Remember the closing date is Friday 30 April 2021.